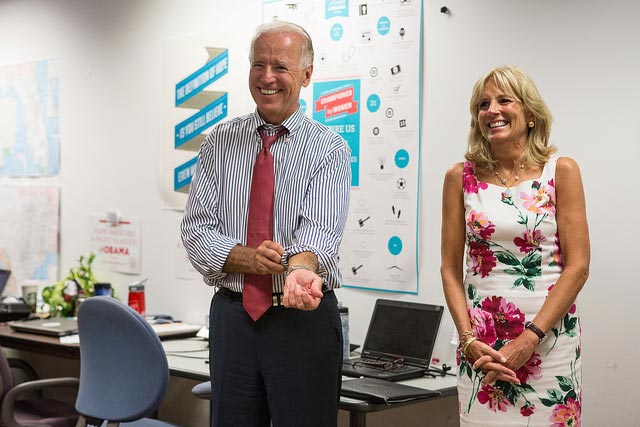 Because once in a while you just got to put away the party rhetoric and laugh…
All Jill Biden wanted to do was set her husband up to be the big cahoona that he is but somewhere in between the hand gesturing (you'll see what I mean in about 15 seconds) and the crowd smirking and cheering her on it kind of all became about how good Jill has got it in bed. Or something like that. At least Joe couldn't stop from smirking either….
Oh my! President Barack Obama lifted in the air in bear hug by Florida Pizza owner.