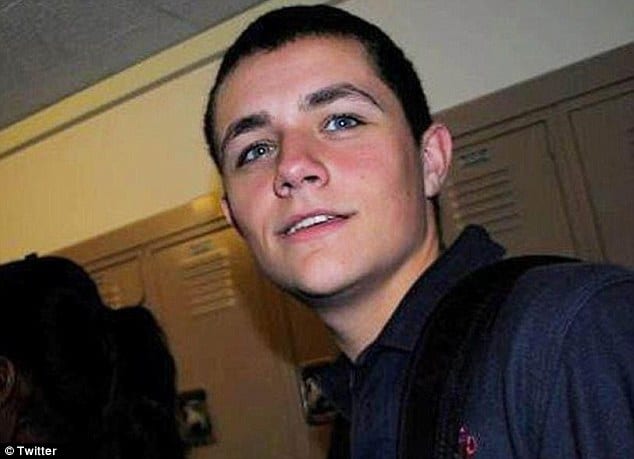 A not so sweet 16 after all…
A 16 year old boy on his way with 60 other teenagers to a sweet 16 birthday celebration has died after sticking his head out of a double decker bus's roof hatch as the bus they were in drove past an overpass on the George Washington Bridge.
At the time of the incident, Daniel Fernandez and his friends were on their way to a birthday party in NJ when the young boy opted to stick his head out of a hatch on the bus's roof. As fate would have it the bus was at that moment passing a concrete overpass. In fact so horrific was the accident that some of those on the buses tweeted the following:
Tweeter user Kaylan Baez: 'Never thought I would ever witness something like that. My prayers go out to dan and his family. R.I.P. Daniel Fernandez.'
Tweeted another user: 'Sitting here with your blood on my foot wishing this was all a bad dream. I love you so much Dan you were there for me till the last second.'
The party bus itself comes outfitted with a dance floor on the lower level as touch operated juice machines, satellite tv and wife as well as vip room and two sound systems.
It is not understood whether alcohol was served or why for that matter the bus didn't secure the hatch door given the dangers an open hatch can present in an open revelry container.
At present the bus company, Designer Limo has not released a public statement.