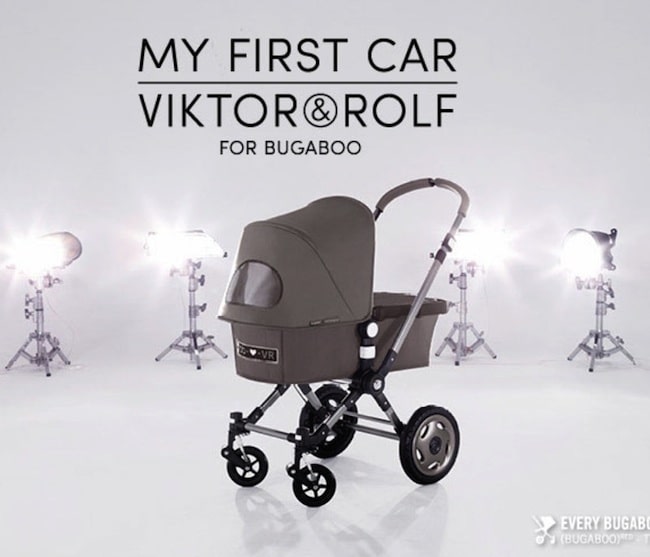 Viktor and Rolf have decided to treat you stylish and of course naturally rich parents with a new toy for your young one- the $1775 Bugaboo stroller.
styleite: The stroller, which will be released next month (but was briefly made available to members of Gilt Baby & Kids), features silver alloy wheels and is being marketed under the name "My First Car". There's nothing really fashion-y about the gray carriage, but it certainly sounds worthy of the diva tots it's sure to be transporting. 
Isn't it time kids you convinced your mommy and daddy to invest in the cool shit so you can be damn stylish as soon as possible?