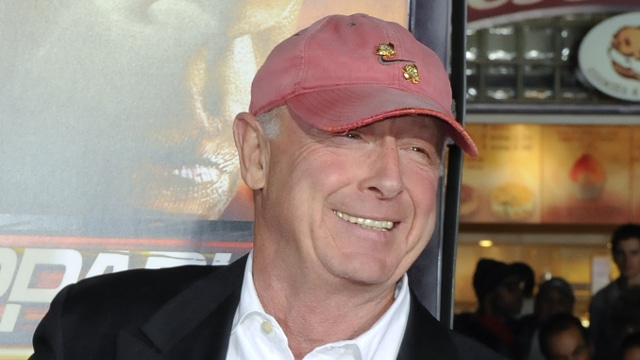 Could it be true? The tabloids now have a conscience?
gawker: Gossip website TMZ claims it has been approached by an unidentified party with an offer to purchase footage of director Tony Scott's suicide leap off the Vincent Thomas Bridge, but turned it down.
Multiple recordings of Scott's last moments are said to have been captured, including footage from a nearby surveillance camera.
Kids I smell a skunk. Either the video shows jack shit or tmz thought to themselves that the video might actually be in bad taste, not that posting stuff in bad taste has ever stopped it before. Then again maybe the tabloids are trying to make an effort to be seen as striving to at least mark a point where they will not cross? Or could this all be a whole bunch of lies with no video existing and tmz just trying to blow steam up its ass for seemingly coming off with a conscious.In tabloid land? Not a chance,ever unless of course there's a behind the scenes cynical reason we're not being told about.
At present tmz is leaving open the possibility that 'another media outlet has taken the bait.' Swap another media outlet for you the general public….