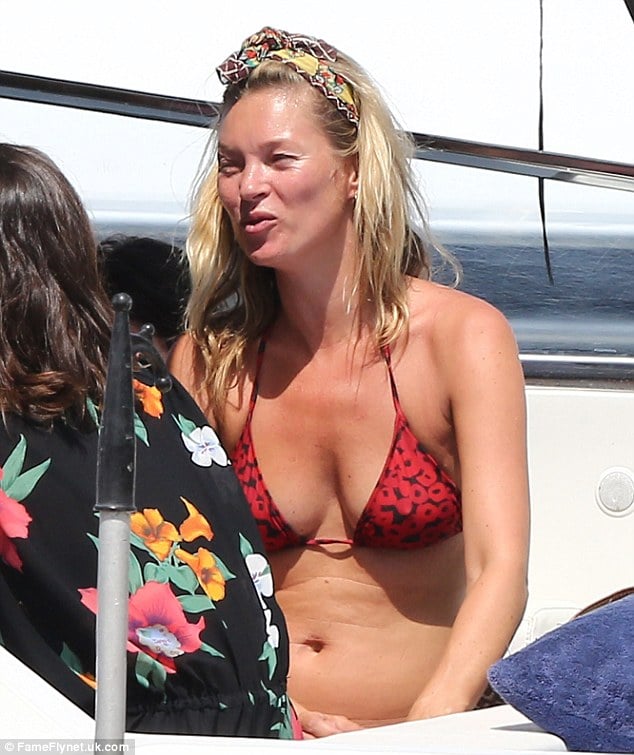 Oh! Is that Kate Moss topless on yet another yacht?
Seems like Kate Moss is a glutton for punishment (yes anything to get that perfect tan, I know) as she stepped out into the fierce Mediterranean sun as she continues her summer sojourn with family in tow.
The supermodel who should know better than to risk being out in the summer sun without any protection hardly made for a pretty photo as the paparazzi caught our collective fashion whore wincing uncontrollably as the sun mercilessly beat over her.
Visibly perturbed our collective hawt bixch Kate is seen desperately trying to cool down by fanning herself with her hands (how flattering Kate) and wiping copious beads of sweat off her brow.
But as one commentator reflects; Hard to believe she used to be a "super" model. She looks common and plain to say the least.
Never mind Kate, a bit less sun and you might make it the flavor of the day again, or maybe not…