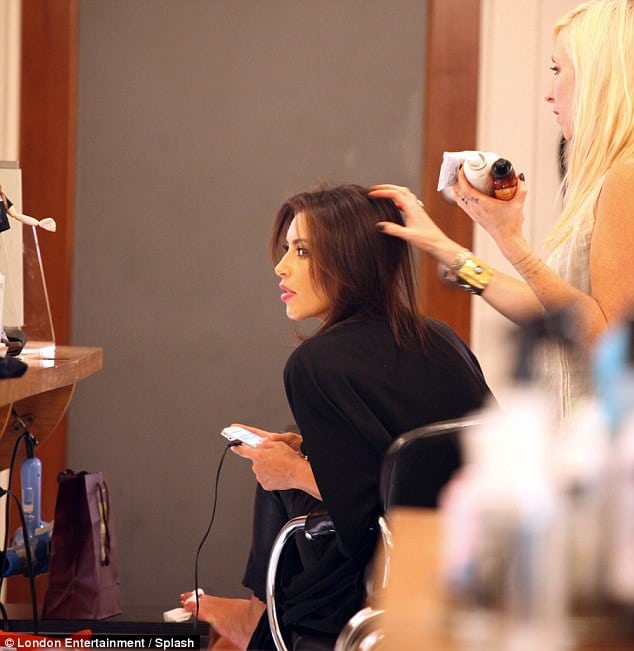 Oh my! Kim Kardashian tweets new bikini pictures. A bit pudgy?
Looking good is as you can imagine a top priority for someone like Kim Kardashian. Point in case, Kim's recent excursion to have her tresses 'beautifully' styled in West Hollywood. The results as you can see are breath taking if we may say so ourselves.
dailymail.co.uk: Not one to skimp on beauty treatments when out or at home, she carried a bag of Kevin Murphy products as she left the West Hollywood salon according to Splash News, whose photographers captured the reported five-hour beauty session.
Shouldn't you be spending at least five hours tending to your hair too ladies…?
Kim Kardashian's ass just keeps getting bigger.
Oh my! Look at Kim Kardashian as she heads off to nail salon with no make up!
Oh my! Look at Kim Kardashian as she tweets new racy bikini picture.
So how will Kim Kardashian and Kanye West look 20 years from now?
Oh my! Kim Kardashian teen sisters snag book deal. How did they do it?
Oh dear Kim Kardashian's leather pants just wont stay up.