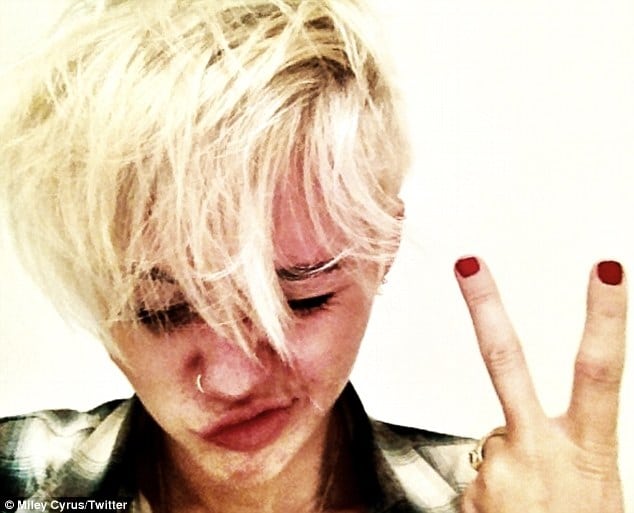 Miley Cyrus tweets her new hairdo. Fans absolutely hate it too!
It seems Miley Cyrus's new hair do has gone straight to her head. Literally that is.
Since Miley came out with new twitter images of her new haircut, she's been relentlessly tweeting new pictures of herself sporting her new do. That though has not been necessarily been met with open arms by many of her fan base who are somewhat confused by the singer's new look and wondering if she went a little overboard.
So full of her new haircut, Miley has even taking to quoting French author, Francois de La Rochefoucauld: 'self love is the greatest of all flatterers.'
But it seems the self love hasn't caught fan's imagination with some fans commenting:
This look does not do her justice. Plus, since her slim-down, she's wearing all these skimpy little outfits. In my opinion, she needs to put a little weight back on her hips. She just looks like a little boy. I think her dark hair was much prettier.
ditch the eyebrows, lay off the nose candy and lose the "Madonna Jr" look.
Miley Cyrus tweets new picture of her in nearly non existent itty bitty shorts
It's time to salivate at Miley Cyrus vixen's little body.Choose from the most used tags
Miley Cyrus would like to show off to you her new $127K Mercedes Benz.
Never mind Miley Cyryus will always be the hawt sleazy bixch that you will always hate.