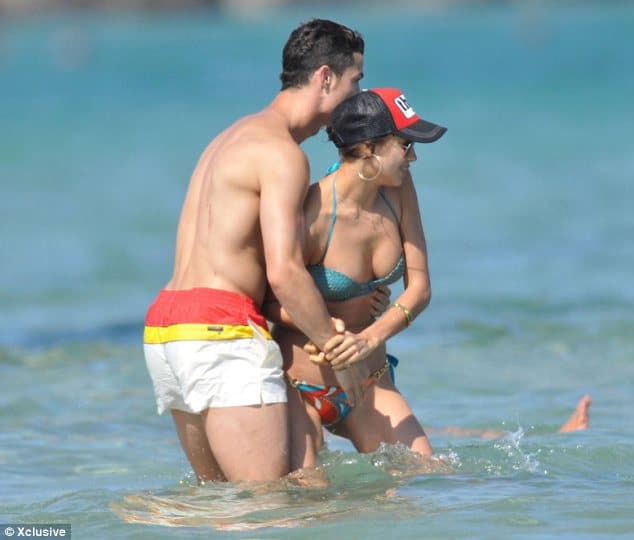 It's agreed Christiano Ronaldo and Irina Shayk are two very irresistable hawt bixches. Treating onlookers to a display of the impossible….
Live from St Tropez, France, dashing soccer star Cristiano Ronaldo and his hawt bixch Russian super model girlfriend, Irina Shayk couldn't help but treat onlookers to a delicious treat when they decided to cool off from the summer heat when they headed to the local beach.
Playing and goofing with each other, the two good natured media whores set tongues along the waterfront wagging as they casually showed envious onlookers why they are the perennial favorites of a certain cache of society.
Giggling and splashing each other and of course ever conscious of the lurking camera boy the two seemed to be having a stellar time as they cast about their inhibitions and did what comes naturally in the heat of the moment.
At present it is understood that Ronaldo is just taking some much needed time off from his grueling schedule whilst girlfriend Shayk is expected to be spending the balance of the summer being the face of her new jewelry line.
Don't you wish you were young, hawt, glamorous and conspicuous too?
via dailymail.co.uk