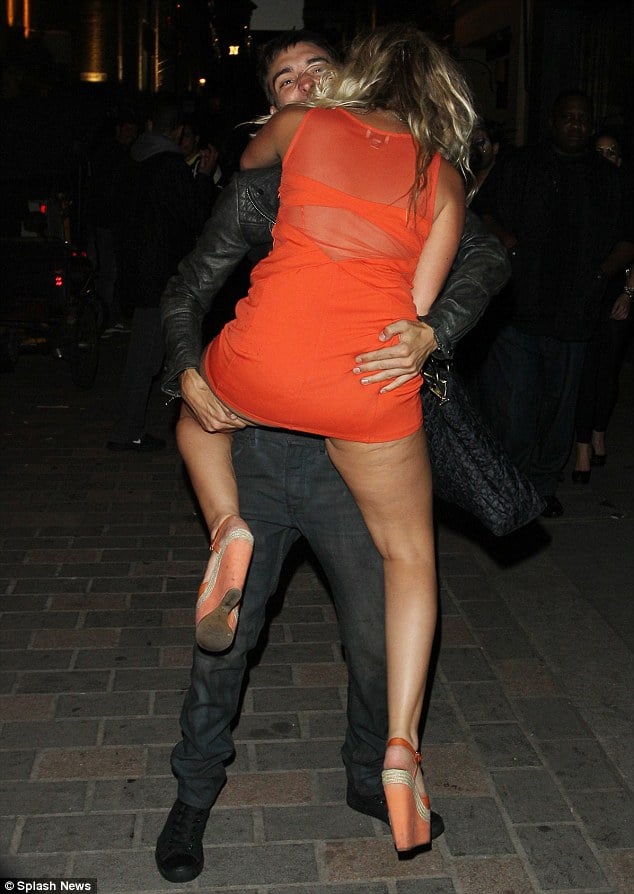 Showing public affection and other stellar delights to let us know that they are very much in lust love.
Kids, it seems the UK's 'The Wanted' are enjoying some well earned celebrations. Point in case, the band's lead singer Tom Parker who was seen this weekend out with his girl Kelsey.
As you can see from the pictures, nothing seems to be getting in the way of these two getting to knowing each other that little better (yes bixches I'm mad jealous) except of course the paparazzi keenly snapping away that is…
Don't you wish it could be you snuggling your soul away next to Tom…?