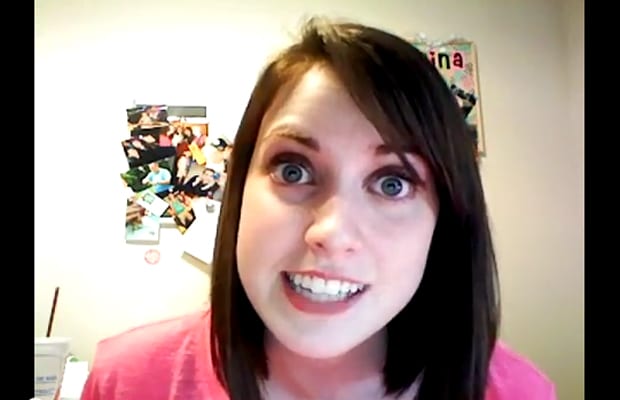 Paid for her dinner. It's kind of shady…and other rhyming lyrics.
Kids it's time to feast your eyes on Laina Walker. She's the answer to all your parody memes. Never mind her never blinking, deranged lyrics and of course that deranged smile- it's just her way of letting you know she's into you.
"I'll always be checking up on you. Hey boy, who you talking to? If I was your girlfriend, I'd never let you leave without a small recording device, taped down your sleeve.'
As a response to Justin Bieber's competition for devoted female fans to submit a 'girlfriend' (as opposed to Justin's 'boyfriend') version this little hawt bixch has suddenly found herself becoming an internet meme.
To date her video, simply titled JB Fanvideo has already been viewed more than 6 million times since being uploaded June 7.
Also equally hilarious and scary is her parody on Carly Rae Jepsen's 'Call Me Maybe.'
The moral of the story? Staring into the camera and rapping insouciant garble will always make America love you. Sort of.