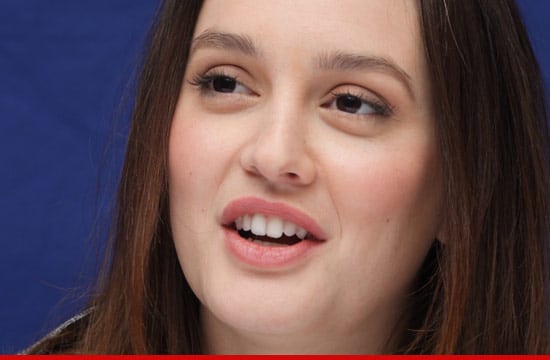 It has just been reported that Gossip Girl actress Leighton Meester who filed a suit against her own mother, Constance Meester last July on account of her having spent money earmarked for her younger brother on plastic surgery, botox and hair extensions (if you're going to go for it- go all the way).
At the time the actress who was making serious coin courtesy of her starring role in Gossip Girl was adamant about making payments towards her brother's medical expenses which by this stage were coming in at $7500. For her part, Constance Meester insisted that her daughter had also agreed to take care of her as well and provide her with a monthly stipend of $10 000 as well. Which forces the question in this author's mind if whether Ms Meester had also made a similar arrangement with the family gnomes to take care of their varnish and water hosing obligations?
To her credit little Ms Gossip declined to sue her mother for money spent but simply to make her stop hitting her up.
If only all daughters could support their mother's ambitions with the plastic knife the world would be a rosier place. Right?
via tmz