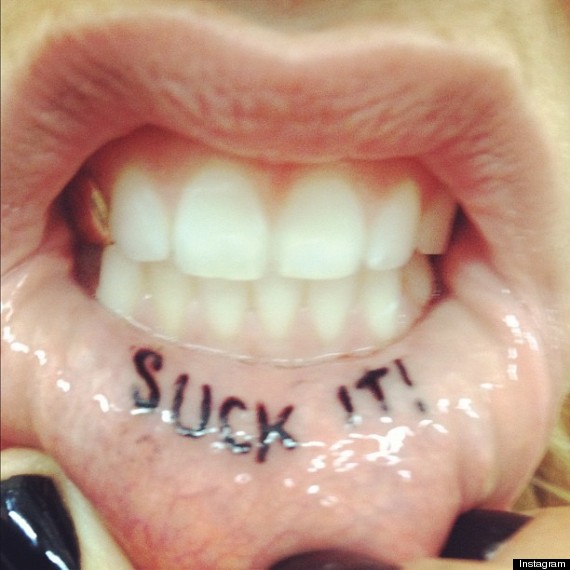 Kids here's a new gimmick that ought to ingratiate you closer to attention whore Ke$ha who has managed to come up with a new trick to remind you that she exists and that her lips have the new ultimatum stenciled on them that if you don't suck them Ke$ha will retract her giggles from your face and plain disregard you.
Personally I think the bixch has abandonment issues (yes you her fans leaving her) but if Ke$ha wants to tell the world this is her roundabout way of getting more tricks and staying edgy that's cool too. Except I'm gonna pass when that bixch gives me a gold platted smile except that is if she politely asks me to piss on it….
Ke$ha would like to show you how she replaced her hair with metal studs.
Ke$ha would like you to go fxck yourself!
Ke$ha manages to make it to the beach with a bottle of Jim Beam stuck between her bikini strings.
Ke$ha's face will soon be smiling back at you next time you take out a condom.
Ke$ha would like to tell you she has the perfect antidote to Morning breath.