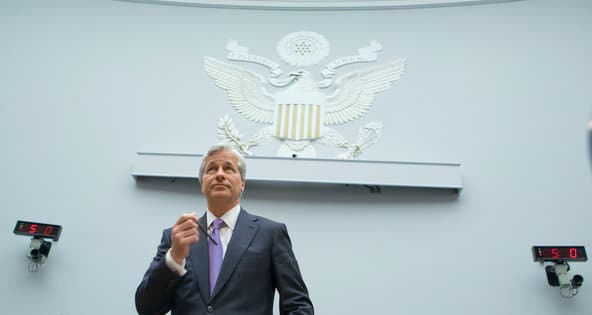 The fact that New York times reports that JPMorgan losses could reach $9 billion dollars should not come as a surprise to anyone. Why? Well,the writing was on the wall from day one.
JPM reports that it is involved in $100 billion dollars high risk investment that is going badly, a similar type of investment that other institutions have been involved with in Greece.
Everyone knows that by definition the losses on high risk, failed investments is not %2 as JPM reported, but more likely to be 15-50% or even higher. The institutions that invested in Greece suffered a direct %50 paper loss which added to %75 when one takes into account the change in the interest rates they received after the negotiations for the new bonds.
JPM needed to make the public ready for the final accounting using baby steps. Hopefully when the final losses are revealed, the public and share holders are so news fatigued that they will not react to it very aggressively, as they have been prepped for it for months.
Can the losses be anything between 15-50 billion dollars? Yes, based on the nature of risky investment, it could be. Of course they are not telling the public exactly what they did, citing the good old clause that it is too complicated for you to understand. Too complicated to understand is the code name used by institutions so as not to reveal what  they have really done and keep the big actors out of harms way.
Of course one senses it's all a bit too complicated for them too…