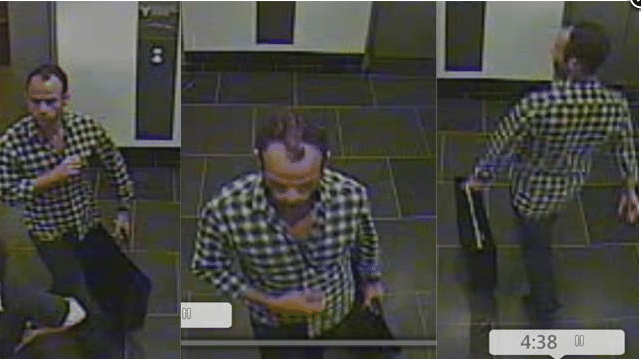 Kids who could have thought making off with collector pieces could be this easy. But then again sometimes the most easiest perpetrations of crime are that simple and really quite effortless. Confused? Don't be, let's take a languid nonchalant stroll through NYC Upper East Side gallery, Venus over Manhattan.
myfoxny: The man stole the painting from Venus Over Manhattan Art Gallery on the Upper East Side at about 4:30 p.m. on June 19, 2012, police said.
He fled westbound on East 77th Street, the NYPD said.
The painting is worth about $150,000, authorities said.
See kids, who needs balaclavas, guns and having to make threats when you can just nonchalantly rock up to a haute gallery and whist gulfing down their best shit casually help yourself to the item off your choice. They'll only think you are the cleaning lady. Of course if you make an effort to wear a tie and speak a little French you might get mistaken for a very important art dealer or the gallery owner themselves who has simply dropped by to take the good shit home to show off to their new squeeze.
At present authorities are on the lookout for your sticky fingers and if you are in the mood to turn yourself in or if you happen to know where the good shit is call the following number:
If you have information, contact the Crime Stoppers at 800-577-TIPS or www.nypdcrimestoppers.com.