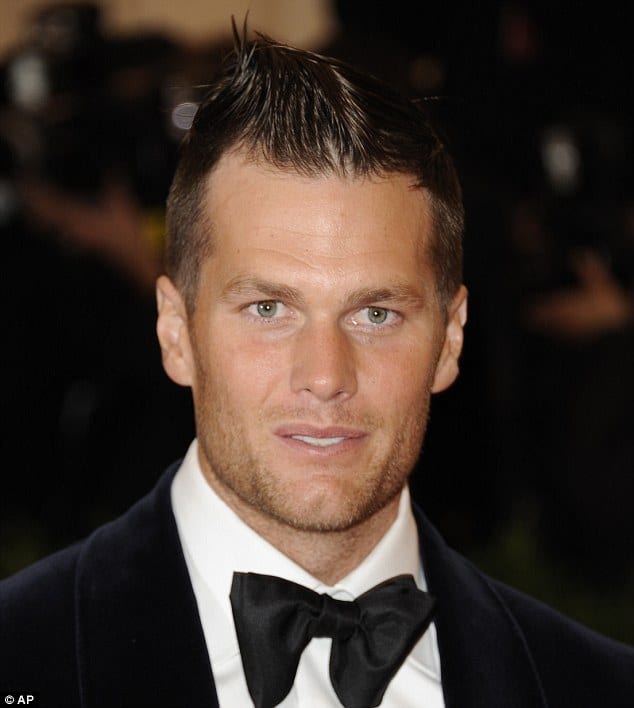 This is what will make me sleep with a smile on my face tonight…
There's nothing like the sight of a football jock who fully appreciates their budding style factor at play. That of course includes the hawt bixch otherwise known as Tom Brady, the one half pair to successful vintage of uber good looks and genes and whatever else that will make you foam from your mouth onto your hankies.
Sporting a new hair do, Tom Brady had many a camera boy swooning and canoodling as the hawt hunk bixch strutted for his moment of the better life.
And what is the new hawt look that every school boy in America will soon be sporting called? Why simply the Pompa-hawk (half pompadour half mohawk). The sexy thing is swept up in a faux military look with a smidgen of slick hair gel that puffs at the wisps like an erect nipple side stepping out of its dress on a warm blustery day.
Never mind tonight my lips will be suckling on Tom's crisp pompa-hawk. Hawt bixch!
What is this monstrosity that Marc Jacobs wore at the Met Gala last night?
Anja Rubik turns up to Met Ball wearing no underwear and her hip bones showing.