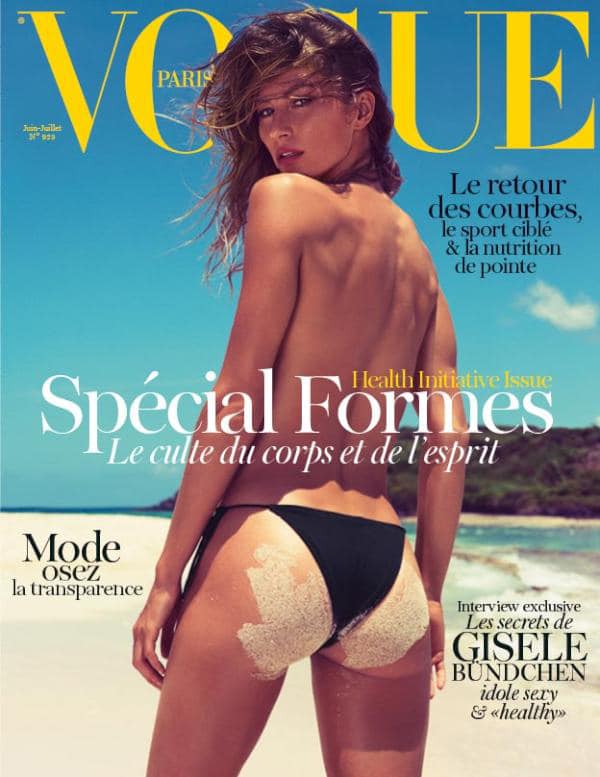 Gisele Bundchen to the world: Oh la la, je suis tre jolie…. 
The above may be the sentiments being bestowed (wow- she's very pretty) as Vogue Paris took a leap of faith and plucked a very cheeky (literally) Gisele Bundchen with a sandy butt on its June/July cover. Once again the Vogue Paris (seems like Emmanuelle Alt, the new editor is doing just fine) is letting the fashion world know why it calls the shots and for that matter Gisele in her own way is also reminding you why she commands the premium that she does and why she happens to be one of the high caliber models making the rounds.
As for those commentators on other sites bemoaning that Giselle is just way too skinny may this male author add, quite on the contrary, the woman is obviously quite fit and takes great effort to retain her lean figure. Of course some things do come more naturally for some of us alas…
Hmm, don't you wish you were this 'healthy?' Unless of course you already are too….
check out  vogue.fr
It's time to check out H&M's Middle East Campaign…
Beware of Brazilians, they know how to party.
Tom Brady would like to show off his new hairstyle courtesy of the Met.