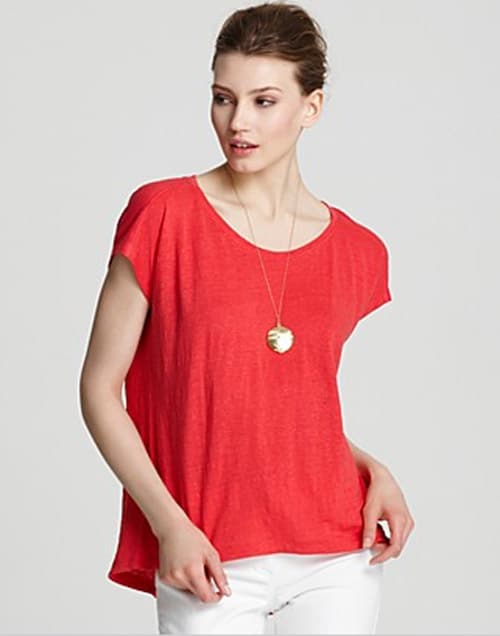 Photo shop faux pas of the breath taking kind will always haunt us mere mortals…
Kids, how's your spring diet coming along? Mine to be sure is awful. I've probably put on more pounds that I can poke a skim latte at. But that's not to say all of us are failing at keeping the weight off. Confused? Don't be, let Bloomingdale's explain what it has in store(pun intended) for its models…
jezebel: Sarah's first catalog shoot was going so well, until one of the fabled invisible land sharks appeared on set and took a giant bit out of her left side. Yes, it hurt, but, ever the professional, she vowed to go on modeling until they got the shot they needed.
Oh dear kids, I'm squealing from underneath the bed covers and my hazel nut choc coated cookie smudges. Yucky. I really must learn how to take that weight off. But how, I just can't stand the thought of all that tedious exercise and giving away life's savory trinkets. But there might be salvation for us glamor types looking to take some much needed weight off as we head into the spring/summer season…
Fortunately, upon closer inspection, she discovered she still had a had attached to her hip. That was something. She could work with that.
Ahh, thank the lord for versatile photo shopping for keeping us mere mortals looking svelte and armless. It is to be sure quite the fetching look. 
Bloomingdale's: Where you end up looking slimmer beyond your wildest dreams. Blah!