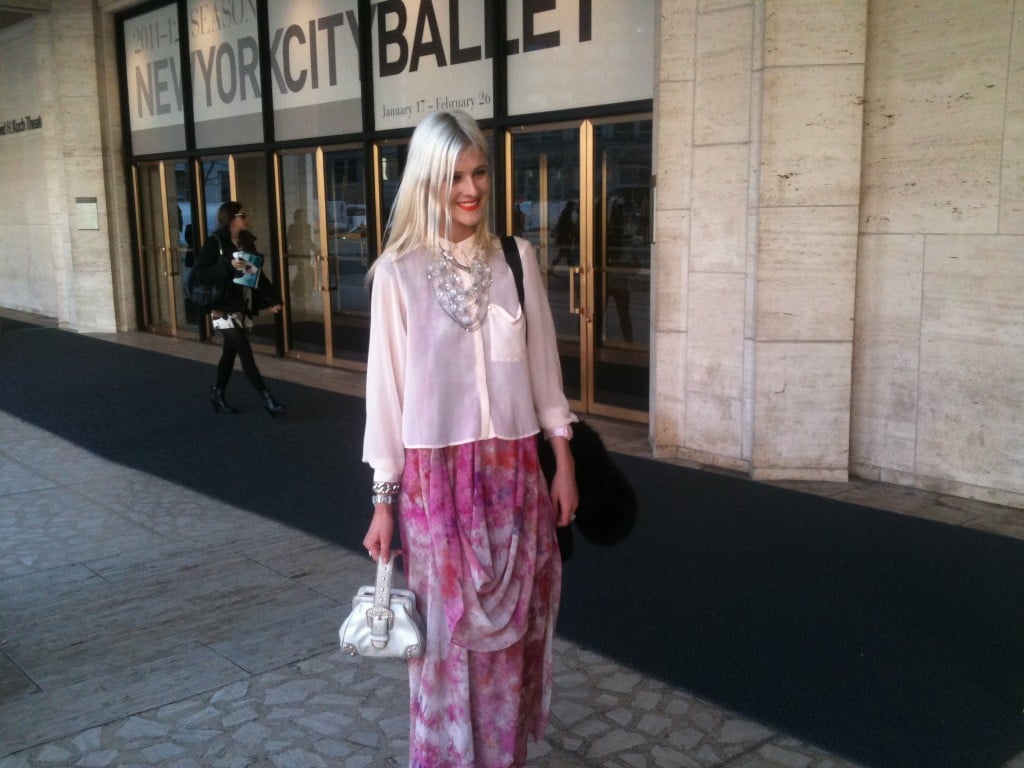 Kids, excuse me whilst I ask a simple or perhaps as it may turn out a stupid question. Is fashion week about the clothes and their creators or the cognoscenti who descend like maggots to a live carcass for their fleeting chance of extended fame? Well…
With Nicholas K as the first show that had begun y0urs truly was asking himself incredulously who all the wonderful upstarts jumping up and down for the paparazzi were. I had never seen them before and part of me wondered if there was something wrong with me for not recognizing these delicate creatures crooning for the camera boy's attention. Fame and media whores it seems will always have a schedule onto themselves.
One chap with his entire face completely tattooed began to make faces at the camera boys before sufficiently pleased with himself he took his front row seat. Another blonde damsel (she had the markings of a desperate wife, I think she probably stars on one of those desperate spouses of the holy and vanquished shows but I just couldn't be sure) then took her turn cajoling the camera boy.
Upon the lights dimming and the models thumping down the runway and this chap sufficiently pleased he then went for a quick wander to gather his breath where he came across more faux celebrities and their attached camera boys snapping happily away. The girl above certainly has the photogenic makings of something or someone but I would hardly know. I'm just here to write about the shows and the odd things that catch my eye.
Oh well, once a media whore, always a media whore kids….