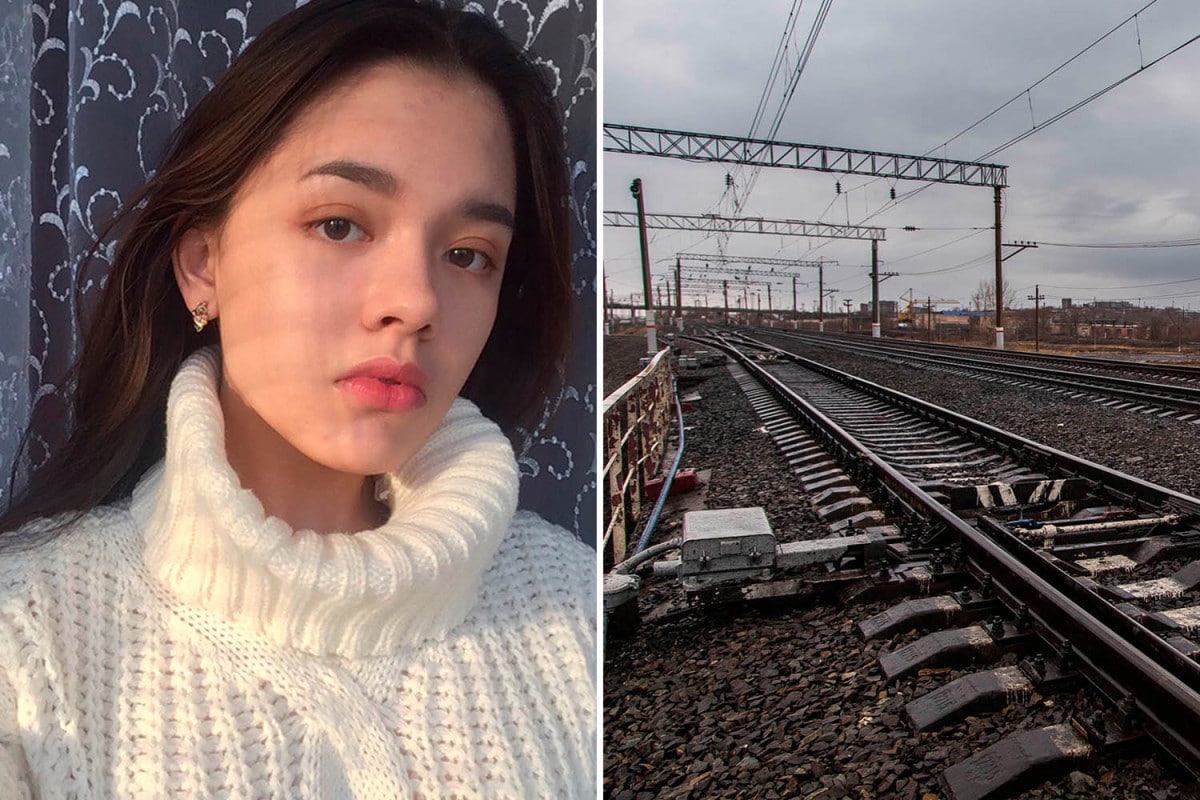 Karina Baymukhambetova, 15 year old Russian girl killed by freight train while taking selfie photo on railway tracks in Orsk, Orenburg.
A 15 year old schoolgirl has been 'cut into pieces' by a freight train while taking a selfie on the tracks in Russia.
Karina Baymukhambetova, 15, was killed in Orsk, Orenburg, despite the driver 'desperately' applying the emergency brake.
Local media reported a relative who had been with the victim- managing to jump from the tracks before the incoming train.
He is said to have warned her of the danger only for the teen girl to allegedly tell him, 'Be afraid of nothing in life.'
Reiterated the report, 'The train driver spotted people on the railway line and sounded his horn.
'He applied the train's emergency brakes but failed to stop the train in time to avoid a tragedy.
'The boy managed to jump away but the girl was not so lucky and was hit by the train which cut her body into pieces.'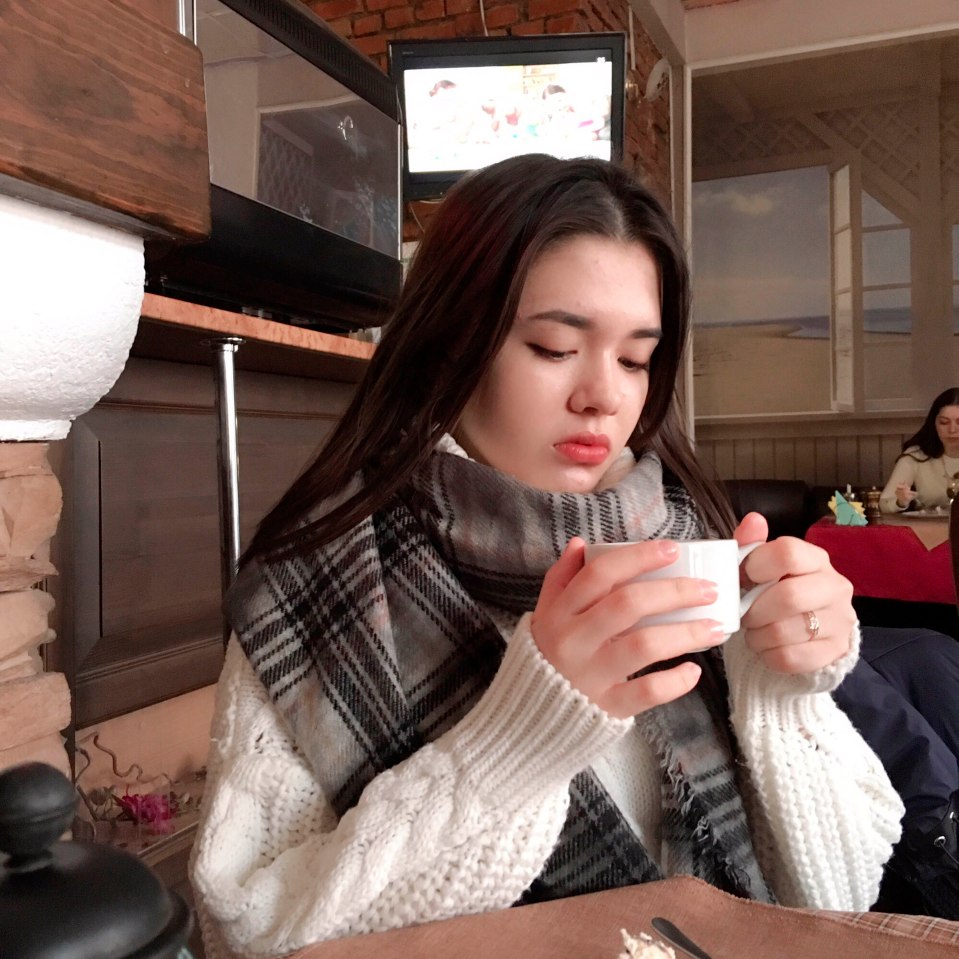 Karina Baymukhambetova: 

'Be afraid of nothing in life' – but at one's own peril. 
Jaguar attacks idiot trying to take perfect selfie inside Arizona zoo enclosure
Panama selfie death: Mom plunges from 27th floor after losing balance
Ukrainian woman mauled by lion after posing for amazing selfie.
Portugal traveling Perth couple plunge to their deaths taking perfect selfie
Russian man posing for selfie with live grenade dies after accidentally pulling pin.
Karina's death provoked an outpouring of grief on social media.
Posted, Karina's friend Anastasia Meshkova, 'We remember, we love, we grieve.'
Wrote, family friend Lena Dzyuba, 'Such grief. How her mother cried, my heart almost broke into pieces, so awful.'
Friend Anna Kalamaeva told the dead girl's 39 year old mother Natalia, 'Eternal memory to your little angel.'
A decision is to be made soon on opening a criminal case into Karina's death.
The tragedy has led to a warning to young people in Russia on the need for selfie safety.
Denis Khnykin, transport police senior youth liaison inspector, told parents: 'I ask you to pay your attention once again and to warn your relatives.
'Please remind them of the fact that railways are dangerous both for your health and life.'
A point of fact which paradoxically makes some aspiring social media personalities willing to risk life and limb for the perfect photo op in a bid to further augment their social media status.
Elena Zaporozhskaya, Orsk social policy chief, said, 'Children need to be able to say 'no' when something is risky for their life and health.'
'It is a hard thing to learn but necessary.
'Secondly, I want parents to know where their children are and with whom they are spending time.
'People must protect the lives and health of their children.'
The latest fatality follows that of two 14 year olds incurring electric shocks in separate incidents after trespassing on rail tracks.
Toni Kelly: New Zealand woman dies taking perfect selfie.
Cade Prophet perfect selfie death: Palouse Falls State Park tragedy Foresthill
Bridge selfie: Woman survives taking perfect photo.
Two Mexican teen girls fatally struck by plane while taking perfect selfie
Aurora Sheffel photos: Oregon high school cheerleader killed while posing for selfie
Muriel Benetulier: Idiot French tourist bitten by crocodile trying to take…
'Look at me' 12 year old Russian schoolgirl falls to her death trying to take 'cool selfie'
Sylwia Rajchel falls to her death whilst taking the perfect selfie on top of bridge
One more photo? Chinese walrus drowns man taking selfie along with zookeeper