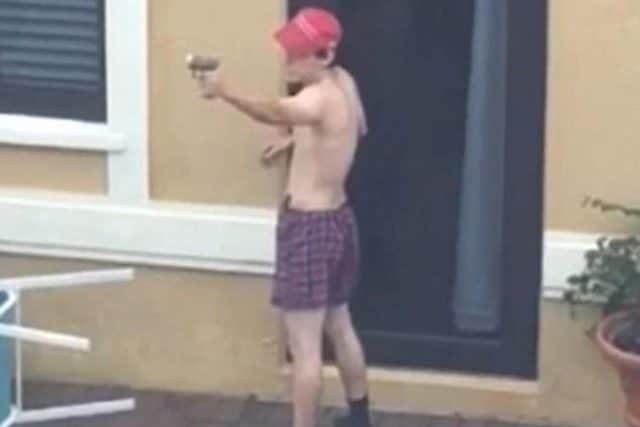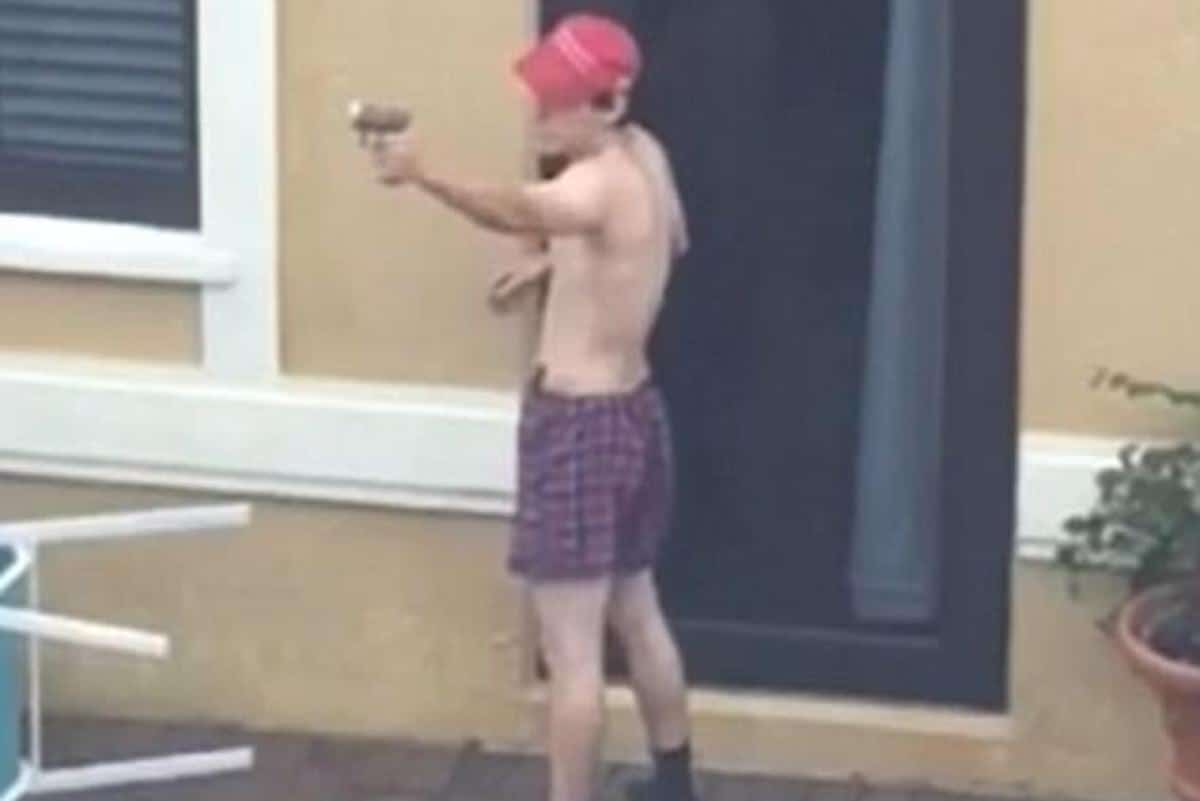 Nickolas Cruz FBI tip: Why did federal police officials not follow through on a January 5 notice from someone that Florida school shooter had an upcoming mass shooting plan?
The FBI has conceded not investigating a tip delivered to the agency last month that Parkland, Florida school shooter, Nikolas Cruz, might shoot up a school. 
Told the FBI in a released statement on Friday, 'A person close to Cruz called the agency's tipline on Jan. 5 and reported the 19-year-old had a desire to kill people, erratic behavior, and disturbing social media posts and there was potential of him conducting a school shooting'.
For reasons not necessarily understood the agency said it failed to pass on any of that information to its Miami field office, even thought its own protocols say he 'should have been assessed as a potential threat to life.'
Responding to the lack of follow through which may have preempted Wednesday's mass school shooting at Marjory Stoneman Douglas High School, which led to the deaths of 17 individuals and the injuring of 15, FBI Director Christopher Wray said the agency was now launching an investigation.
Told Wray in a released statement, 'We are still investigating the facts. I am committed to getting to the bottom of what happened in this particular matter, as well as reviewing our processes for responding to information that we receive from the public. It's up to all Americans to be vigilant, and when members of the public contact us with concerns, we must act properly and quickly,'
'We have spoken with victims and families, and deeply regret the additional pain this causes all those affected by this horrific tragedy. All of the men and women of the FBI are dedicated to keeping the American people safe, and are relentlessly committed to improving all that we do and how we do it.'
FBI officials declined to say who had filed the tip and what had caused them to issue concern, whether Cruz had admitted of an upcoming plan to someone he knew or if he had made a post alluding to diabolic actions in the near future.
Nickolas Cruz FBI tip: Not just January but September as well….
The admission follows an incident back in September of last year when a YouTube user, 36 year old Mississippi man, Ben Bennight, going under the handle 'BentheBondsman', reaching out to the FBI after a user bearing the name of of Nikolas Cruz commented on one of his youTube videos he wanted to be a 'professional school shooter'.
Explained Ben in a video hours after Wednesday's shooting, 'The next day, I had two FBI agents standing in my office, taking down the information, taking copies of the screenshot, and asking me questions that, of course, I couldn't answer.'
Ben went on to say that the FBI contacted following Cruz's arrest. An agent working in Mississippi (where Ben lives) called him first and wanted to question Ben in person. While they were on the phone, an agent from the Miami office called Ben. He said that he told the FBI agents everything that he knew.
'I would like to think that they were already investigating this guy and they had him [at] the top of their radar and that's how they contacted me so quickly,' Ben said, adding, 'I wish that the information could have prevented this from happening'.
The alleged incriminating September, Facebook comment follows that of other social media posts Cruz had made, particularly on his since dismantled Instagram account, where the budding shooter openly relished of his upcoming shooting spree.
Florida school shooter bought AR-15 rifle three days after being expelled, cops visited home 39 times in 7 years
A life of depression: Did Nikolas Cruz mother flu death send shooter over the edge?
Photos: Florida school shooting victims cut down in their classrooms.
Jordan Jereb Florida white nationalist militia leader: 'Parkland school shooter was dedicated member'
NRA pulls Valentine Day 'buy your loved one a gun,' tweet after Florida school shooting
Photos: Florida teen girl and school track coach I'd as Florida school shooting victims
Nikolas Cruz Instagram photos: 'Allahu Akbar' & 'I plan on getting this gun'
Broward Schools Superintendent: 'We received no warnings on Nikolas Cruz'
YouTube user notified FBI after Stoneman Douglas shooter comment, 'I want to be a professional school shooter'
Stoneman Douglas shooter planned maximum casualties
Why? Parkland Florida High Shooter I'd with seventeen dead and 50 injured