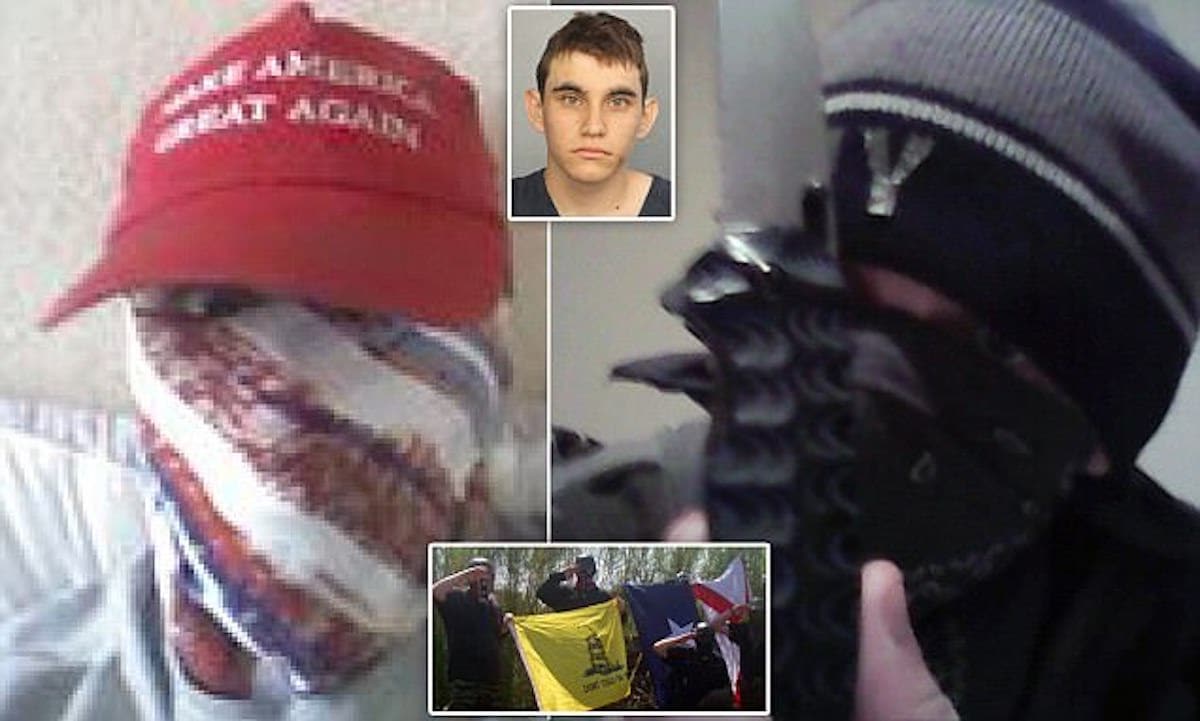 Republic of Florida white supremacist militia group leader, Jordan Jereb reveals Nikolas Cruz being a member of their white ethno paramilitary group while denying inspiring him to shoot Parkland school victims. 
A Florida white militia leader has revealed Parkland school shooter, Nikolas Cruz, 19, being a member of their supremacist group along with having joined in training exercises.
In an interview with the Anti Defamation League, Republic of Florida (ROF) leader, Jordan Jereb told of Cruz, the suspect who allegedly slaughtered 17 people at his former high school Wednesday — having participated in one or more training drills with his group.
Jereb told of Cruz in at least two instances having carpooled with other members to Tallahassee for the group's exercises.
The white supremacist group, only few years old, bills itself as a 'neo-Confederate and anti-gun control militia group' dedicated to making Florida a white ethno-state.
Jereb, a white nationalist, spoke with the ADL after apparent ROF members mentioned Cruz's membership on the web forum 4chan.
He claims he didn't know Cruz personally and the massacre — in which most of the victims were white — was not done at the behest of the ROF. Jereb went on to say that the group hadn't and didn't encourage actions 'of that kind', among members.
It remained unclear when Cruz joined the white supremacist group.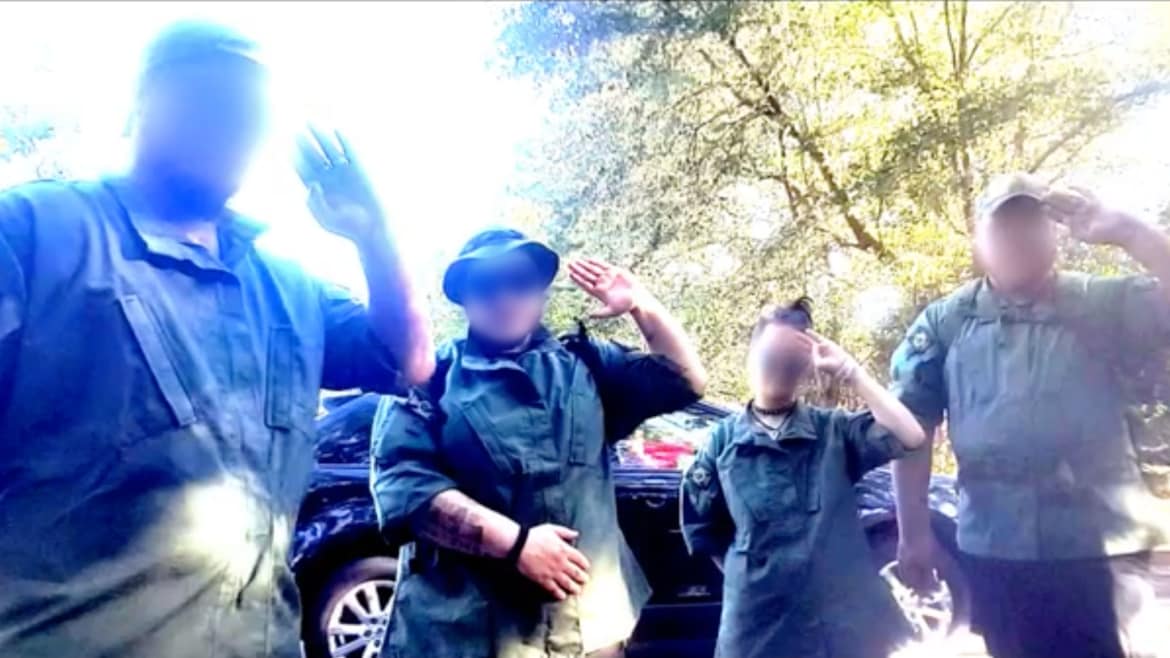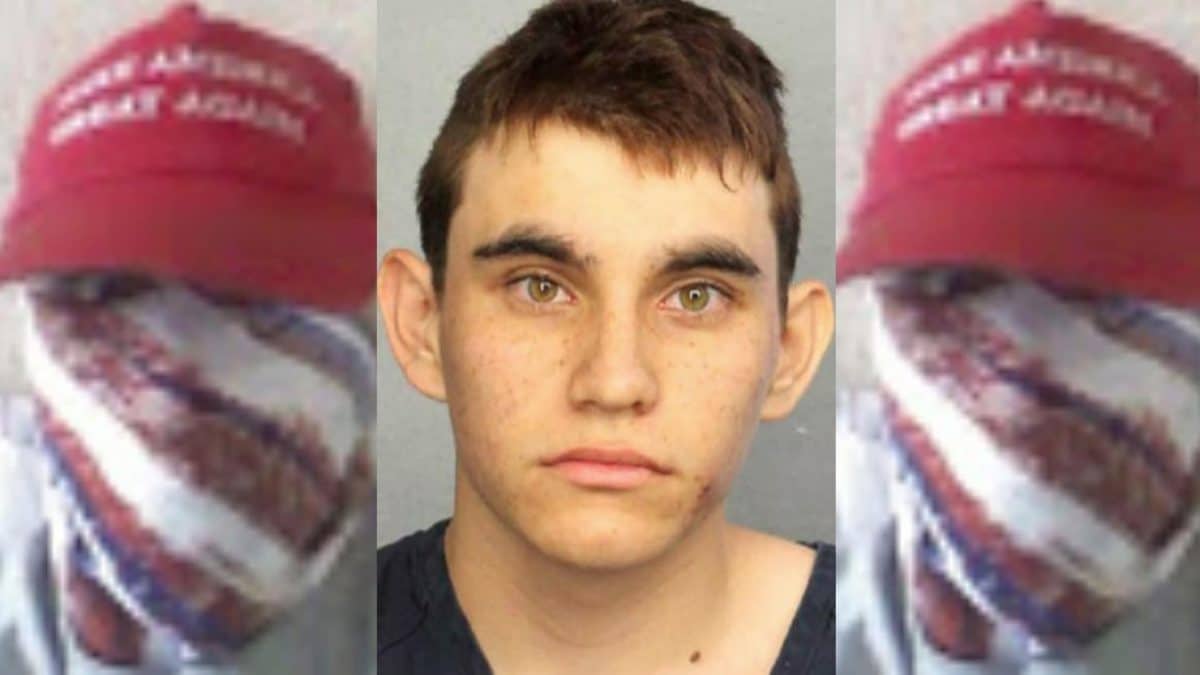 The white supremecist group Republic of Florida says it never pushed Cruz to commit a school shooting. But they do say he attended their paramilitary exercises.

From the "FAQ" section of its website: pic.twitter.com/VFY1eNwcCt

— Brad Mielke (@TheBradMielke) February 15, 2018
On Gab, Republic of Florida leader Jordan Jereb — who said school shooter Nikolas Cruz trained with his white-nationalist militia — recently praised Norwegian mass killer Anders Breivik as a "hero." He also posted a strategy for creating "lone wolf activists." pic.twitter.com/W5UdW68uZM

— Matt Pearce ? (@mattdpearce) February 15, 2018
Republic of Florida white supremacist militia group: An inspiration to commit violence?
The group—which is explicitly homophobic and antisemitic—according to its website, encourages its members to undergo 'paramilitary training,' to purchase knifes and firearms, and pledge their 'willingness to wage battle.'
The revelation follows two former classmates saying Cruz was, 'fiercely right wing' and would discuss politics at school — and that he wore a "Make America Great Again" hat around the campus, according to the Daily Beast.
An Instagram photo that appears to be Cruz shows him with the hat on and a bandanna over his face.
Jereb went on to say Cruz was having 'trouble with a girl' and may have mounted the Valentine's Day assault for that reason.
Another student at Marjory Stoneman Douglas High School said Cruz had been expelled from the school after feuding with his ex-girlfriend's new boyfriend.
Jereb claimed that Cruz, who was adopted as a baby, was brought up in the organization by another member.
Jereb was arrested in 2016 after threatening one of Florida Gov. Rick Scott's staffers.
In a since-deleted video uploaded by Jereb, a masked man stands in front of a Republic of Florida banner, claiming that 'we've made rapid advancements in the stockpile of many supplies—not just food—and I'll let you use your imagination.'
If Cruz's role is confirmed, the Parkland school shooting would be the second school shooting by a white supremacist in the past two months. In December 2017, another young white supremacist, William Atchison, engaged in a shooting spree at a high school in northwest New Mexico, killing two students before shooting himself.
According to the Southern Poverty Law Center, more than 100 people have been killed or injured by perpetrators influenced by the alt-right since 2014.
Florida school shooter January 5, FBI tip: 'We f*cked up' .
Florida school shooter bought AR-15 rifle three days after being expelled, cops visited home 39 times in 7 years
A life of depression: Did Nikolas Cruz mother flu death send shooter over the edge?
Photos: Florida school shooting victims cut down in their classrooms.
NRA pulls Valentine Day 'buy your loved one a gun,' tweet after Florida school shooting
Photos: Florida teen girl and school track coach I'd as Florida school shooting victims
Nikolas Cruz Instagram photos: 'Allahu Akbar' & 'I plan on getting this gun'
Broward Schools Superintendent: 'We received no warnings on Nikolas Cruz'
YouTube user notified FBI after Stoneman Douglas shooter comment, 'I want to be a professional school shooter'
Stoneman Douglas shooter planned maximum casualties
Why? Parkland Florida High Shooter I'd with seventeen dead and 50 injured
REPORT: "Republic of Florida" Claims Nikolas Cruz As A Member…
ROF Is A Tiny White Supremacy Group That Would Claim Elvis Is A Member If It Got Them Attention & Money…
IGNORE THE RACIST ASSCLOWNS?#ThursdayThoughts pic.twitter.com/dBgOJiitr0

— Deplorable?Rāzərbak (@MediaJuggernaut) February 15, 2018
Parkland shooter Nikolas Cruz reported to be member of Republic of Florida, a group that calls for a "white ethnostate" in Florida pic.twitter.com/ZcYYBo3fdF

— Jack Posobiec ?? (@JackPosobiec) February 15, 2018