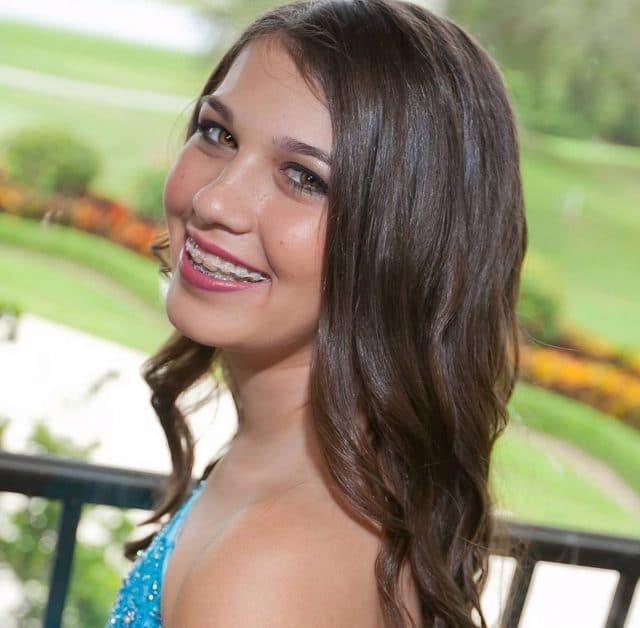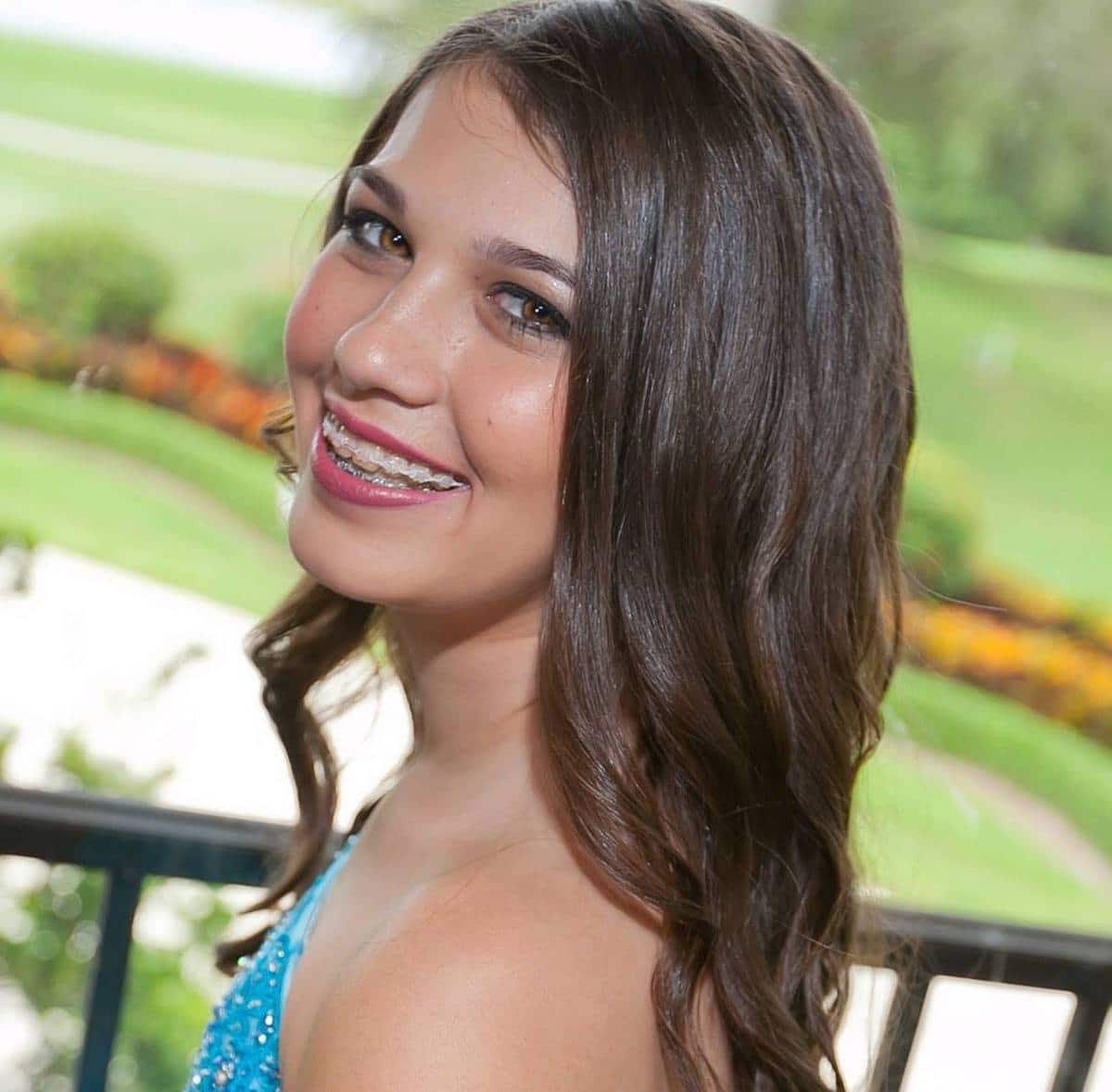 Florida high school student, Jaime Guttenberg and track coach and teacher, Chris Hixon are named as the first victims of the Parkland, Florida shooting at 

Marjory Stoneman Douglas High School.
Jaime Guttenberg a Florida teen girl and Chris Hixon, 49, a beloved track coach and teacher have been named as the first victims at the hands of alleged Parkland, Florida shooter, Nikolas Cruz, 19.
Both student and teacher were fatally shot, among fifteen others, Wednesday afternoon at Marjory Stoneman Douglas High School.
Local 10 News reported Jaime's parents, Fred and Jennifer Guttenberg saying their died in the shooting, while their son, Jesse, made it home.
Read a tribute on Facebook, 'Remembering Jaime Guttenberg': 'We hope people who love Jaime will find comfort in visiting her profile to remember and celebrate her life.'
At the time of the shooting, Jaime had been reported missing by her parents, only for the family to acknowledge the worse after being told the adored teen girl lost her life.
Posted her family initially, 'We cannot reach Jaime. If anyone has a child who saw or spoke to Jaime please call me.'
Wrote her cousin, Laurie Singer Matthias on Facebook following news of Jaime's death, 'I am beyond grief stricken. I am beyond heartbroken.' 
'My beautiful cousin's young life was taken today.
'This beautiful young lady simply went to school today. And now her parents and our family are grieving, my precious cousins lives all our lives have been changed forever.
'RIP Jaime Guttenberg. Shine your beautiful light from the heavens for us to make our way through these very dark times.'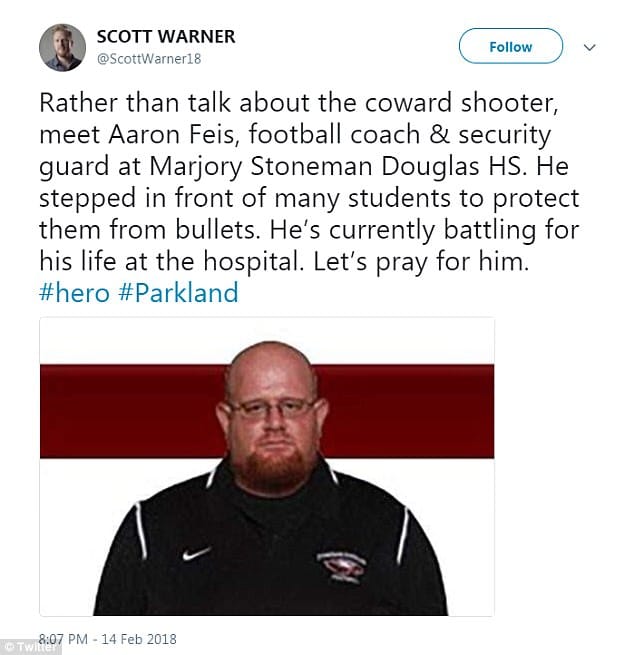 School coach, Aaron Feis hailed a hero after protecting students:
The Miami Herald reported Hixon's colleague coach, Aaron Feis among those fighting for his life after being hailed a hero for shielding students from gunfire in the deadly massacre.
Feis was injured during the shooting and had been protecting students from the attack. 
Come Thursday morning, school officials reported Feis dying of his injuries.
Tweeted one user, @ScottWarner18 prior to Feis's death, 'Rather than talk about the coward shooter, meet Aaron Feis, football coach & security guard at Marjory Stoneman Douglas HS. He stepped in front of many students to protect them from bullets. He's currently battling for his life at the hospital. Let's pray for him. #hero #Parkland.'
Following news of Feis's death, the school's football team tweeted: 'It is with Great sadness that our Football Family has learned about the death of Aaron Feis. 
'He was our Assistant Football Coach and security guard. He selflessly shielded students from the shooter when he was shot. He died a hero and he will forever be in our hearts and memories.' 
Feis had been a security guard at the school for eight years, according to students.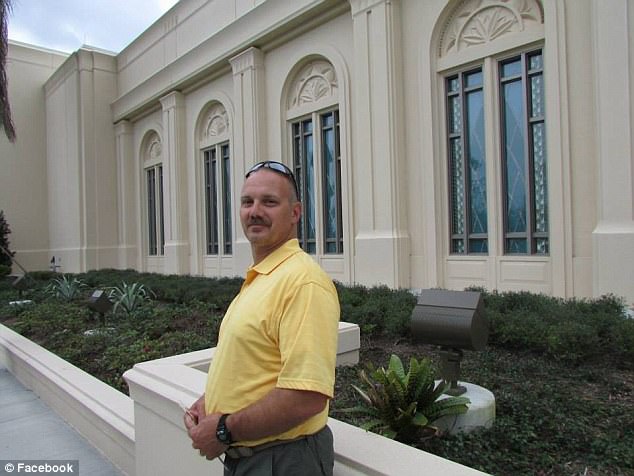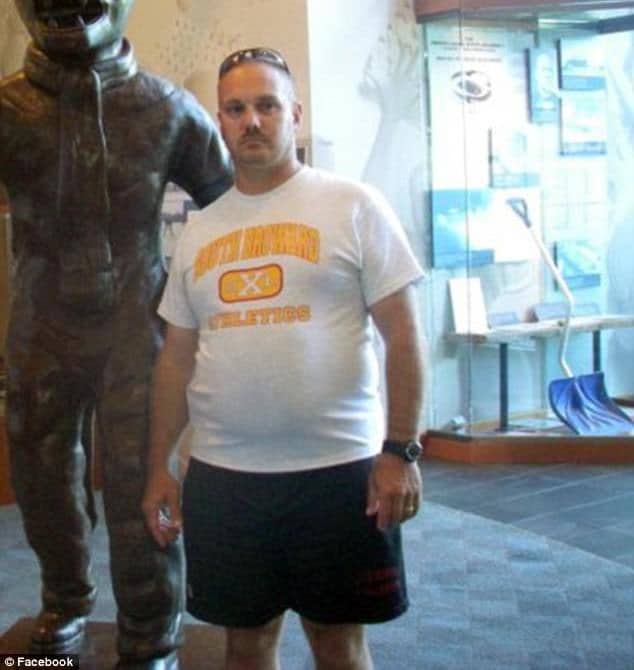 Chris Hixon school teacher: 'He would give you the shirt off his back. He does so much.'
Tributes poured in for Hixon. Coral Springs High School athletic director Dan Jacob, who knew Hixon through wrestling coaching, told the Sun-Sentinel: 'Chris is probably the nicest guy I have ever met. He would give you the shirt off his back. He does so much. That is terrible that it would happen to anybody. It is so senseless.'
According to his Facebook, Hixon had previously been employed as South Broward High School as their athletic director.
He had just recently secured the high school a state championship in 2016, among other sport accomplishments noted the dailymail.
The fatalities and injuries, said to be around 50 at present, follow Cruz, 19, storming Marjory Stoneman Douglas High School in Parkland on Wednesday afternoon armed with an assault rifle.
Broward Health Medical Center received seven patients out of which two were in life-threatening condition. Broward Health North received eight patients and one suspect. Three were in life-threatening condition and two died. Broward Health Coral Springs received one patient with non-life threatening injuries.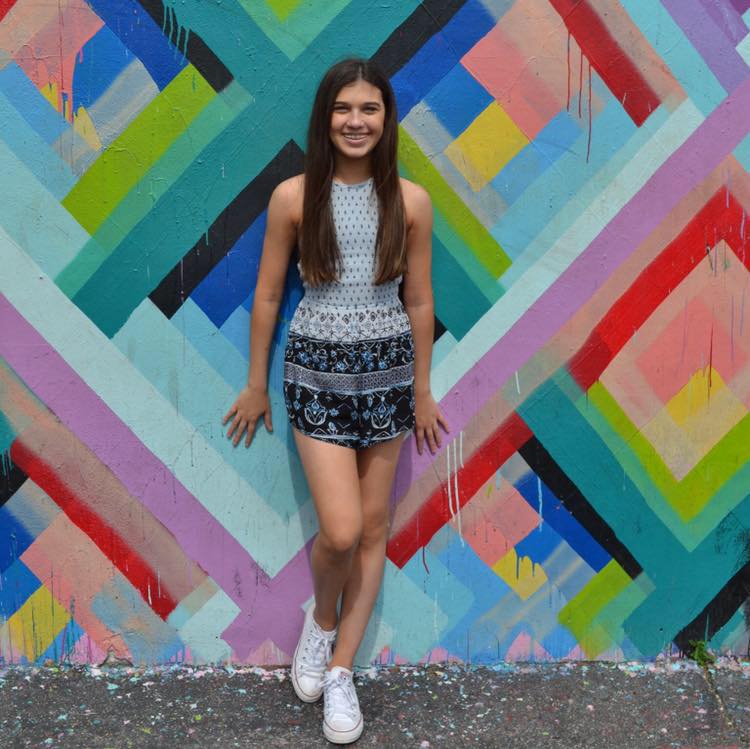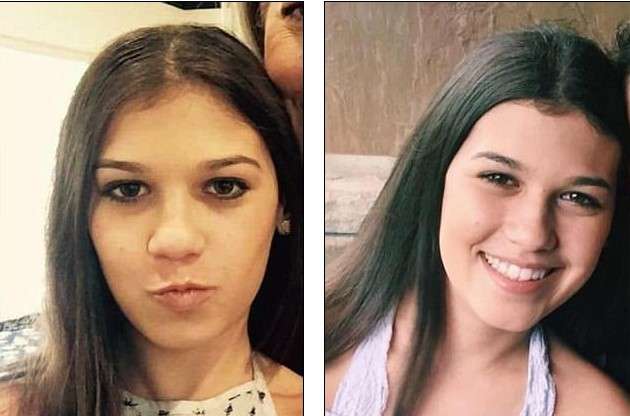 #Israel #TOF #NEWS broadcast by #EMET_NEWS_PRESS: Jewish students among dead, injured in Florida school shooting – One of the 17 victims identified as Jaime Guttenberg; local rabbis offer counseling, services after rampage https://t.co/pscWDqWMrF

— Richard Krauss (@emet_news_press) February 15, 2018
Nikolas Cruz motive unknown as clues abound: 
Broward Sheriff Scott Israel said Cruz was a former student at the school but had been expelled for unknown 'disciplinary reasons' last year.
Cruz was armed with at least one AR-15 rifle and had 'multiple magazines' when he entered the school wearing a gas mask, according to the sheriff. It is thought Cruz had purposefully set off fire alarms to draw students and teachers into a main area in a bid to engage in higher casualties. 
To date investigators have yet to say what motivated the alleged shooter to take umbrage with his former classmates and teachers, that said social media posts painted a disturbing timeline of an unhinged teen obsessed with violence, death, guns, knifes and even Arabic terrorism.
Other warning signs included one YouTube user claiming a social media with the name of Nikolas Cruz commenting on one of his posts last September that he wanted to be a 'professional school shooter.'
At the time, the YouTube user, Ben from Missouri had reached out to FBI, with the man posting after the school shooting that the FBI had reached out to him within half an hour of the shooting.
Florida school shooter January 5, FBI tip: 'We f*cked up' .
Florida school shooter bought AR-15 rifle three days after being expelled, cops visited home 39 times in 7 years
A life of depression: Did Nikolas Cruz mother flu death send shooter over the edge?
Photos: Florida school shooting victims cut down in their classrooms.
Florida white nationalist militia leader: 'Parkland school shooter was dedicated member'
NRA pulls Valentine Day 'buy your loved one a gun,' tweet after Florida school shooting
Nikolas Cruz Instagram photos: 'Allahu Akbar' & 'I plan on getting this gun'
Broward Schools Superintendent: 'We received no warnings on Nikolas Cruz'
YouTube user notified FBI after Stoneman Douglas shooter comment, 'I want to be a professional school shooter'
Stoneman Douglas shooter planned maximum casualties
Why? Parkland Florida High Shooter I'd with seventeen dead and 50 injured