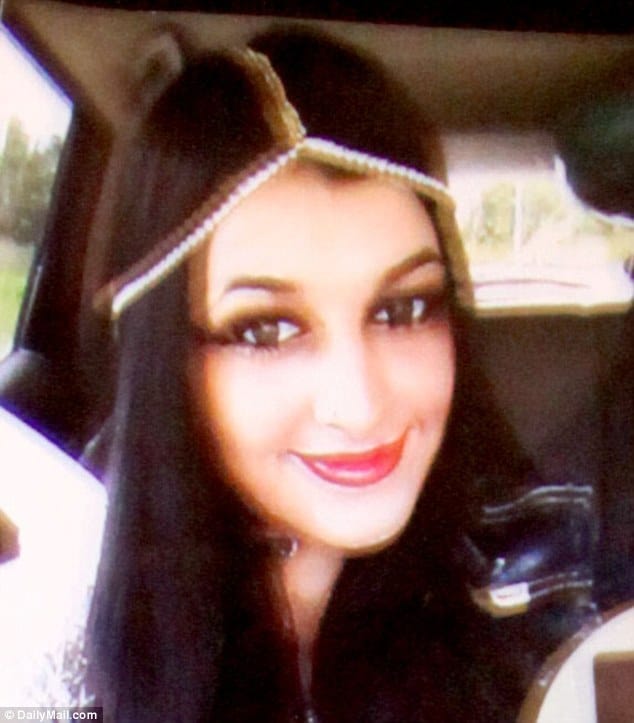 Noor Zahi Salman Omar Mateen husband and wife went about scoping attack sites. FBI yet to decide whether to press criminal charges.
In startling revelations, the wife of Omar Mateen, Noor Zahi Salman has told the FBI she knew of her husband's upcoming attack and had tried to talk him out of it.
Shockingly the estranged wife told of having even been with Mateen when he bought ammunition for the attack but for reasons not necessarily understood declined to go to authorities.
According to reports via NBC and ABC the wife even conceded to FBI sources having driven her husband to Pulse nightclub and other target scenes, including Walt Disney World, 'because he wanted to scope them out.'
The couple visited Disney World more than once to survey the area before Mateen opted for Pulse.
However, Salman never made any attempts to contact authorities about the impending terror attack.
News of the scheming has led to authorities saying they are 'considering' criminal charges against Salman for not reporting her husband's massacre plan. The FBI said she is cooperating fully with the investigation.
A report via the nydailynews told of federal prosecutors convened a grand jury to investigate Salman and whether to now charge her as an accessory.
Omar Mateen's wife seen for 1st time – packing up apartment. Needed locksmith to get inside. @wsvn #justonestation pic.twitter.com/vROT7EoXWb

— Brian Entin (@BrianEntin) June 14, 2016
The latest revelations come after Noor Zahi Salman was filmed by WSVN arriving at the apartment she had shared with the terrorist. 
She was escorted from a car to the front door by police officers. She pulled the hood of a grey sweater down over her face to hide.   
A second-generation American, Noor Zahi Salman was born into a well-to-do Palestinian family who emigrated to California from Ramallah, in the West Bank, in the 1970s.
Salman, the eldest of four daughters, grew up in the small town of Rodeo, 40 minutes north of San Francisco, and attended a business college in nearby Concord.
Her mother, Zahi, 50, remains inside the family home, which was left to her by her husband Ekbal, 56, following his death last year.
Salman had been married to Orlando shooter Omar Mateen, 29, for at least three years and shared an apartment in Fort Pierce, Florida, with the killer and their three-year-old son.
She was listed as Mateen's partner on a St. Lucie County mortgage document from September 2013.
'Swapped numbers' Omar Mateen kept gay dating app Jack'd
Seddique Mir Mateen: 'Homosexuals deserve to be punished but only by God'
Was Omar Mateen a closet homosexual? Was regular at Pulse Orlando nightclub 12 times
'He hated blacks, Jews & gays' Daniel Gilroy former Omar Mateen coworker
Did Noor Zahi Salman Omar Mateen's second wife also leave him?
Omar Mateen: 'It's easier to ban Muslims than guns in America'
AR-15 rifle: Omar Mateen used same gun favored by other mass shooters
'Mommy I'm going die' Mina Justice missing son sends last text
Sitora Yusufiy Omar Mateen ex wife: 'He abused me'
Mir Seddique Mateen TV host: 'I support the Taliban'
Omar Mateen Pulse nightclub shooter: 'I got angry when I saw 2 men kissing'
Terrorism? Pulse Orlando nightclub shooting leaves 20 dead, 42 hospitalized, shooter dead
NSFW: Pulse Orlando nightclub shooter dead after leaving carnage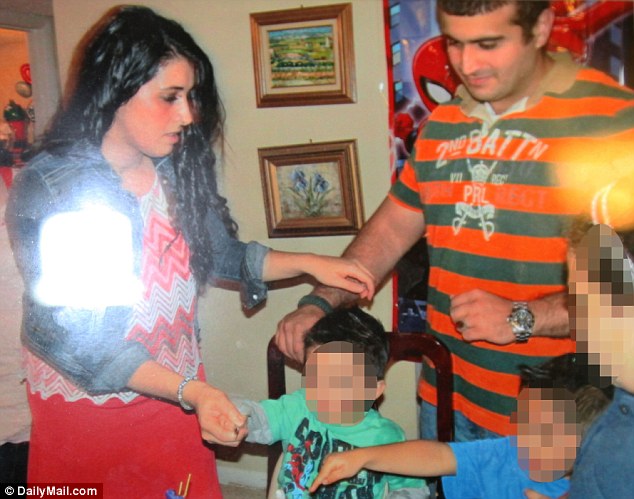 Neighbors described the family as peaceful and religious and having never caused trouble.
Told neighbor Glauber Franchi, 38 a cleaning contractor via the dailymail: 'They have four daughters and they're all married but one.
'They're quiet – you don't see much any movement but they are nice.'
He added: 'I worked for her once, cleaning her backyard. When I went there, she showed me the house and they have a lot of religious things in there.
'There are wall hangings that say "I love Allah" but she has always been nice and there's never been any problems or anything.'
According to an FBI source who spoke to People magazine, the 30-year-old, who has not been charged with any crime, accompanied her husband on a visit to the Disney World Resort's Disney Springs – apparently looking for alternative targets. 
Salman was living with Mateen in Apartment 107 at the Woodland Condominium in Fort Pierce, where Mateen moved after he divorced wife Sitora Yusufiy in 2011.
A report via abc tells of Omar Mateen's father, Seddique Mateen, telling that he saw his daughter-in-law Noor Mateen overnight — the first time since attack — and confirmed that she had been interviewed by police along with other family members. He said he did not have knowledge of her involvement in his son's attack.
He also said that he did not believe that his son was gay, and any use of gay dating apps or visits to gay clubs were likely part of the planning for his attack. Saddique Mateen said he had spoken with his grandson, a toddler, on the phone for first time since Sunday.
It appears Mateen's son also in back seat of car. Cops say they're here to get belongings after FBI search @wsvn pic.twitter.com/OIZ0AOgeHU

— Brian Entin (@BrianEntin) June 14, 2016