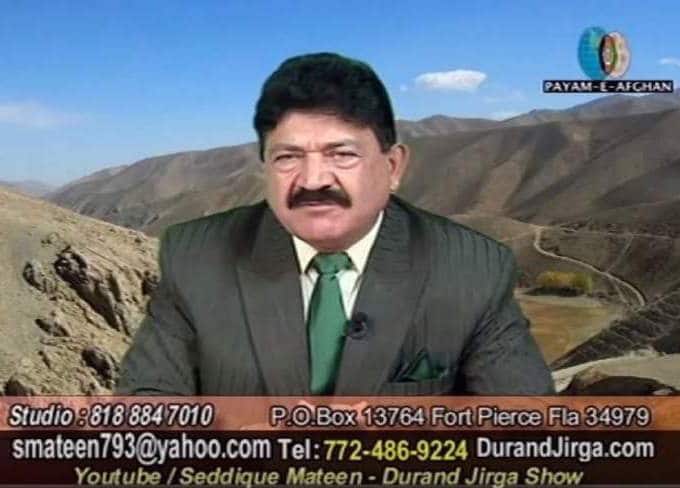 Did Seddique Mir Mateen, the father of Omar Mateen, influence his son targeting a homosexual venue? A father betrays his disgust for the gay community.
Seddique Mir Mateen the father of Pulse Orlando nightclub shooter, Omar Mateen, has a day after his son blasted the venue posted a message on his Facebook page condemning his son's targets, while applauding the death of the venue's homosexual patrons.
Posted the father in a Monday morning video post: 'God will punish those involved in homosexuality'
In his post, the father concedes that he doesn't understand what ultimately motivated his son to go on the killing spree that left 49 dead and more than 50 injured, while at the same time vilifying the same sex patrons his son specifically targeted.
'I don't know what caused this. I did not know and did not understand that he has anger in his heart,' he said, as translated from Dari in The New York Times. 'Only God can punish homosexuality.'
'Swapped numbers' Omar Mateen kept gay dating app Jack'd
Was Omar Mateen a closet homosexual? Was regular at Pulse Orlando nightclub 12 times
'He hated blacks, Jews & gays' Daniel Gilroy former Omar Mateen coworker
Did Noor Zahi Salman Omar Mateen's second wife also leave him?
Omar Mateen: 'It's easier to ban Muslims than guns in America'
AR-15 rifle: Omar Mateen used same gun favored by other mass shooters
'Mommy I'm going die' Mina Justice missing son sends last text
Sitora Yusufiy Omar Mateen ex wife: 'He abused me'
Mir Seddique Mateen TV host: 'I support the Taliban'
Omar Mateen Pulse nightclub shooter: 'I got angry when I saw 2 men kissing'
Terrorism? Pulse Orlando nightclub shooting leaves 20 dead, 42 hospitalized, shooter dead
NSFW: Pulse Orlando nightclub shooter dead after leaving carnage
Ironically while the father has maintained that his son was wrong to launch a mass shooting, he is only wrong in his eyes as so far as that it should have been God and not his son who should have condemned the club patrons.
Which is to read between the lines and essentially exonerate the murder of the gay patrons, who ideally when it came time to be killed, and deservedly so, according to the father, ought to have preferably been left to the whim of God, as opposed to his son.
The stance leaves open the question to what degree Omar Mateen may or may have not been inspired by his father's regressive stance towards same sex congregation/relationships and as some have come to wonder the latent homosexual aspirations that Omar Mateen may have harbored but eventually rejected in a maelstrom of violence after being observed having visited Pulse nightclub no less than 12 times in recent times.
According to CBS News, the opinions expressed in Seddique Mir Mateen's video align with the rhetoric the father frequently uses during his telecast TV show, the Durand Jirga Show, a California-based televised cable program aimed at Afghans living in the U.S. and Europe.
In multiple episodes of the show, Seddique Mir Mateen claims to be the head of an exiled Afghan governmental body that was committed to absorbing Pakistan into the country's borders. Many of the opinions Mir Mateen shared on his show were decidedly pro-Taliban and anti-American.