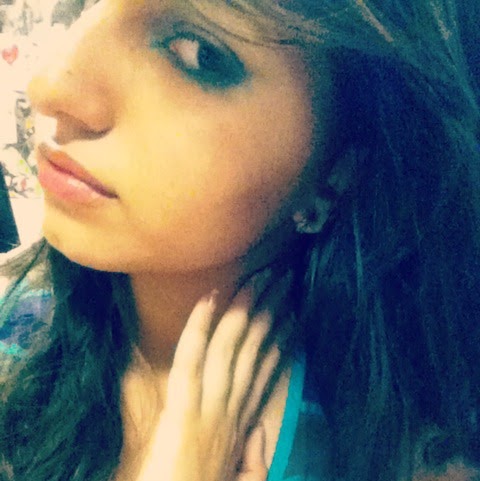 Noor Zahi Salman has gone into hiding as reports suggest that the estranged wife also left her increasingly religious husband, Omar Mateen.
Noor Zahi Salman, a 30 year old a Rodeo, California resident who married Orlando Pulse nightclub gunman, Omar Mateen has scrubbed her social media profile in the aftermath of the mass shooting at the hands of her believed to be estranged husband.
A report via buzzfeed cited official documents which listed Salman as Mateen's second wife whom he married after divorcing his first wife, Sitora Yusufiy in 2011 after claims of domestic abuse and violence.
Told Mateen's ex wife via the washingtonpost: 'He was not a stable person,'
'He beat me. He would just come home and start beating me up because the laundry wasn't finished or something like that.'
According to cited pubic mortgage documents, Salman was named as Omar Mateen's second wife in a mortgage filed in St Lucie County in September 2013.
Of note, a neighbor of the couple told the Washington Post that Salman did not wear the hijab or any other type of religious garb.
Not necessarily understood is if the couple continued to maintain their marriage or whether at the time of the shooting, the couple were separated?
Preliminary reports suggest, Noor Zahi Salman also left her husband, but for reasons not necessarily understood.
When reached for comment at her current home, the woman declined to comment, proceeding to then scrub her social media history. It is believed the woman has since gone into hiding.
Latest reports tell of Salman registered as living in Rodeo, California, about 40 minutes northeast of San Francisco.
She previously lived in California and Illinois and went to Heald College-Concord in California, a business-career college which is now closed.
Of note, the couple have a 3 year old son, who was pictured in Salman's social media profile before overnight scrubbing all her social media history. Not necessarily understood is who may have retained custody of the child upon the couple's purported split and what affect the estrangement may have had on the man?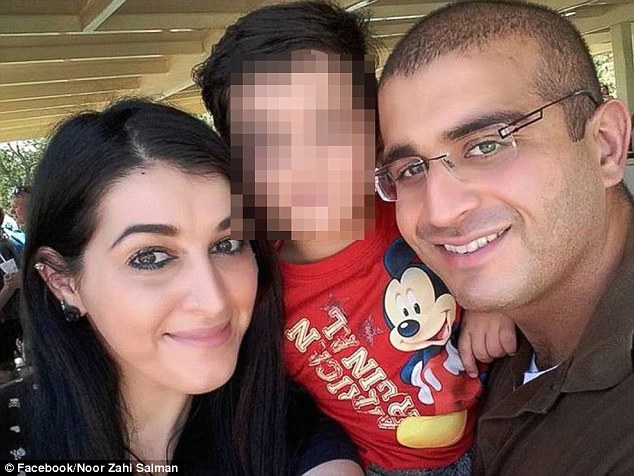 'Swapped numbers' Omar Mateen kept gay dating app Jack'd
Seddique Mir Mateen: 'Homosexuals deserve to be punished but only by God'
Was Omar Mateen a closet homosexual? Was regular at Pulse Orlando nightclub 12 times
Omar Mateen: 'It's easier to ban Muslims than guns in America'
AR-15 rifle: Omar Mateen used same gun favored by other mass shooters
Sitora Yusufiy Omar Mateen ex wife: 'He abused me'
'Mommy I'm going die' Mina Justice missing son sends last text
Mir Seddique Mateen TV host: 'I support the Taliban'
Omar Mateen Pulse nightclub shooter: 'I got angry when I saw 2 men kissing'
Terrorism? Pulse Orlando nightclub shooting leaves 20 dead, 42 hospitalized, shooter dead
NSFW: Pulse Orlando nightclub shooter dead after leaving carnage
The couple's split may have been precipitated by the fact that Mateen had increasingly become religious, serving to alienate his new wife. At some point, after the divorce of his first wife, a friend of Mateen's, Imam Shafiq told of Mateen going on a religious pilgrimage to Saudi Arabia.
Told the friend who wished to not reveal their identity: 'He was quite religious,' while adding if Mateen had sympathies for the Islamic State or other terrorist groups, he never mentioned them.
For several years, the source told of Mateen regularly attending the Islamic Center of Fort Pierce, where Mateen as recently as two days ago had attended according to Imam Shafiq Rahman.
The imam said Mateen's father and young son would pray with him, and Mateen's three sisters were active volunteers at the mosque, which had about 150 congregants.
Told the Iman: 'He was the most quiet guy; he never talked to anyone,'
Adding: 'He would come and pray and leave. There was no indication at all that he would do something violent.'
Shooter's Ex-Wife Speaks Out: He 'Was a Sick Person That Was Really Confused and Went Crazy' https://t.co/SrNridtQti pic.twitter.com/GRMEEdOtV7

— Mediaite (@Mediaite) June 13, 2016