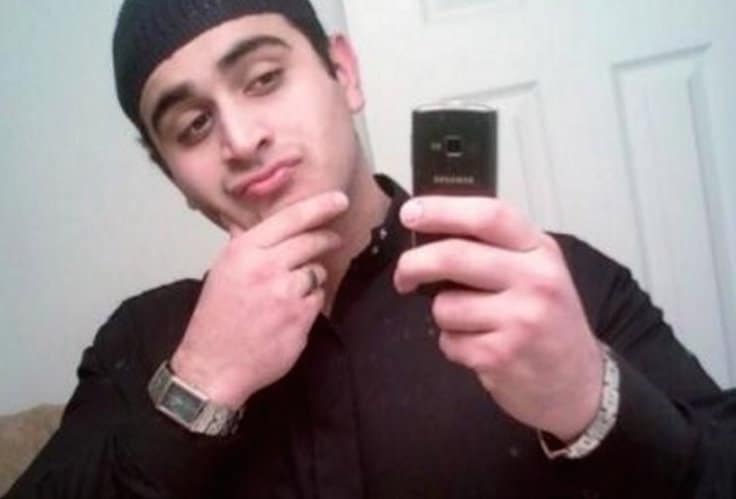 What led to Omar Mateen, the Orlando Pulse nightclub shooter going on his mass shooting spree? An act of terrorism, hate crime? Worse mass murder ever in US history.
Omar Mateen a 29 year old husband and father of a three year old son from Port St. Lucie, Florida has been identified as the gunman who earlier Sunday morning slaughtered up to at least 50 club goers at Orlando's Pulse nightclub.
Along with injuring at least 53 persons and counting, the suspected Islamic extremist and believed ISIS agent's actions earned Omar Mateen the title of worse mass shooter in US history.
In the aftermath of the shooting, investigators described the slaughter as an act of terrorism, along with that of a hate crime against the same sex club patrons who Mateen had specifically targeted. 
Until this morning's shooting, a report via cbsnews told of Omar Mateen, an American citizen, of Afghani descent, while on a FBI watch-list back in 2013/2014 being free of any criminal record.
'Swapped numbers' Omar Mateen kept gay dating app Jack'd
Seddique Mir Mateen: 'Homosexuals deserve to be punished but only by God'
Was Omar Mateen a closet homosexual? Was regular at Pulse Orlando nightclub 12 times
Did Noor Zahi Salman Omar Mateen's second wife also leave him?
Omar Mateen: 'It's easier to ban Muslims than guns in America'
AR-15 rifle: Omar Mateen used same gun favored by other mass shooters
'Mommy I'm going die' Mina Justice missing son sends last text
Mir Seddique Mateen TV host: 'I support the Taliban'
Sitora Yusufiy Omar Mateen ex wife: 'He abused me'
Terrorism? Pulse Orlando nightclub shooting leaves 20 dead, 42 hospitalized, shooter dead
NSFW: Pulse Orlando nightclub shooter dead after leaving carnage
Mateen, a security personnel worker was taken down by a swat team just after 5 am after the Orlando Police Department set off a contained bomb explosion nearby to distract the shooter, storming in the venue where Mateen had no less than 30 hostages on hand, many pleading for their life and desperately reaching out on social media for help.
At the time of the attack, the Portland Orlando nightclub shooter, born to Afghan parents, was carrying what authorities deemed a suspicious device, possibly a suicide vest, when he opened fire on the dance floor inside Pulse in the early hours of this morning, circa 2am.
An FBI spokesman said the mass shooting is being investigated as an act of terrorism, adding that they are looking into whether this was an act of domestic or international terror, and if the shooter was a lone wolf. 
Tragically, the shooting this early Sunday afternoon led to a medical chiefs at Orlando Regional Medical Center saying the death toll was likely to climb.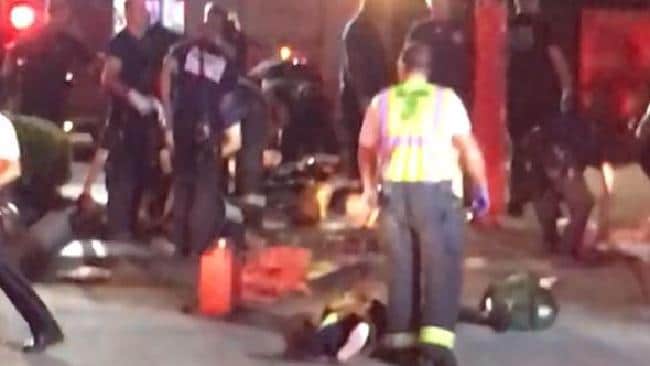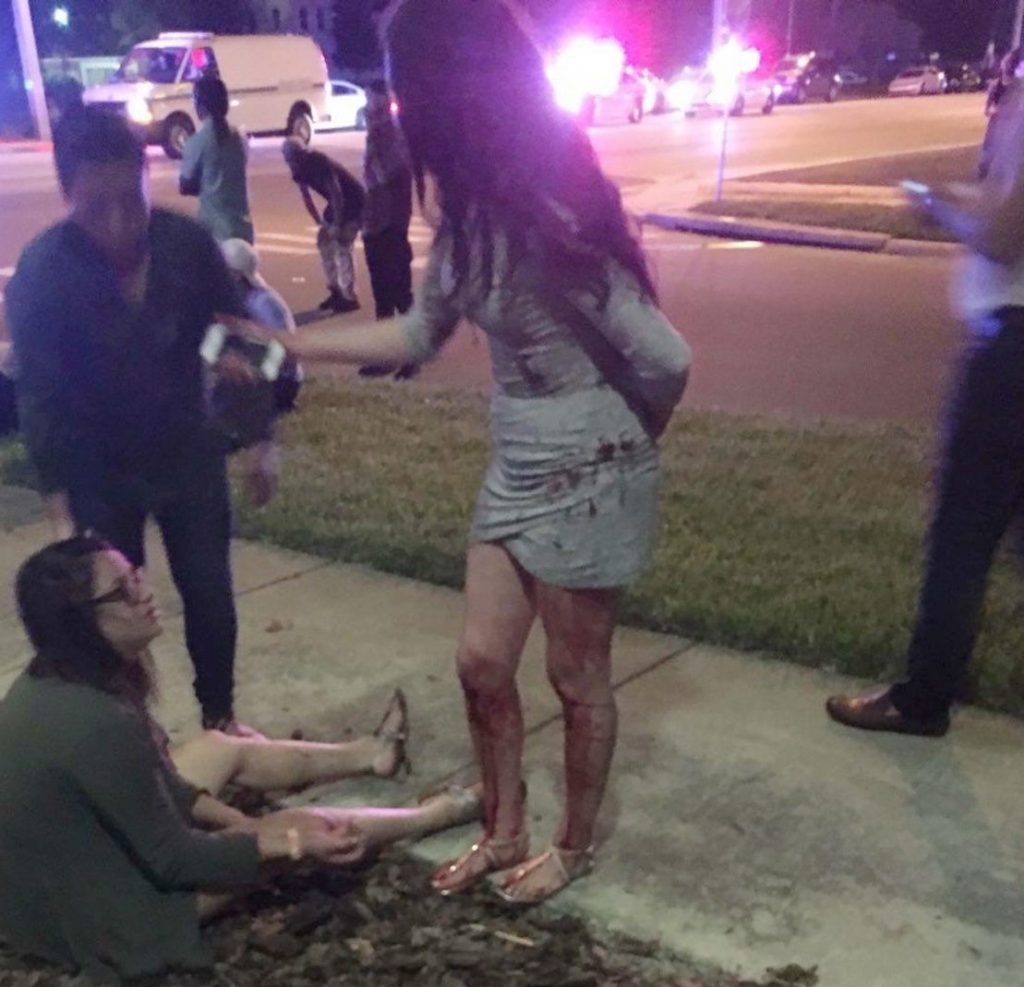 While the FBI have now launched an investigation into the man who they believe may have 'leanings to radical Islamic terrorism' a report from NBC News told of Omar Mateen's father, Mir Seddique, saying  his son became angry when he saw two men kissing in Miami several months ago.
Told the father: 'This has nothing to do with religion,'
'We are saying we are apologizing for the whole incident. We weren't aware of any action he is taking. We are in shock like the whole country.'
Explained further the father: 'We were in Downtown Miami, Bayside, people were playing music. And he saw two men kissing each other in front of his wife and kid and he got very angry.
'They were kissing each other and touching each other and he said, "Look at that. In front of my son they are doing that". And then we were in the men's bathroom and men were kissing each other.'
At the time of the initial attack, Pulse, which described itself as the most prominent gay club in Orlando, urged party-goers to 'get out and keep running' as bullets started flying at around 2am local time.
Eyewitness account of Orlando Nightclub Pulse Shooting https://t.co/mBmDTA44oq

— Cookie (@Cookiemuffen) June 12, 2016
Orlando Police Chief John Mina said mayhem erupted just on 2 am when the suspect exchanged gunfire with an officer working at the club around 2am, before then going inside and taking hostages. 
At the time, there were about 320 people inside the club with about 100 people initially taken hostage. By the time a SWAT team was able to storm the venue, no less than 30 hostages were found hiding in the bathroom who'd been throughout the mayhem being pleading with the aid of social media for assistance.
Witnesses have since described varying degrees of personal mayhem and deeply held fears that they would not make it out alive as bodies started piling up on the dance floor.
Jon Alamo, a witness and club goer who was inside the club when the shooting began described observing a man wielding a weapon.
'I heard 20, 40, 50 shots,' Alamo said. 'The music stopped.'
Club-goer Rob Rick said it happened just before closing time. 'Everybody was drinking their last sip,' he said.
He got on the ground and crawled toward a DJ booth.
A bouncer knocked down a partition between the club area and an area in the back where only workers are allowed. People inside were able to then escape through the back of the club.
Christopher Hansen said he was in the VIP lounge when he started hearing gunshots.
'I was thinking, are you kidding me? So I just dropped down. I just said please, please, please, I want to make it out,' he said. 'And when I did, I saw people shot. I saw blood. You hope and pray you don't get shot.' 
During the gunfire, an officer was shot, but he was saved by his helmet. It was thought that at least one hostage had been locked in a bathroom with gunshot wounds. 
Told Mayor Buddy Dyer at a subsequent press conference: 'Many were saved by the heroic efforts of the men and women of the OPD, the Orange County Sheriffs, Seminal County Sheriff's office.' 
At around 6am local time police tweeted: 'Pulse Shooting: The shooter inside the club is dead.'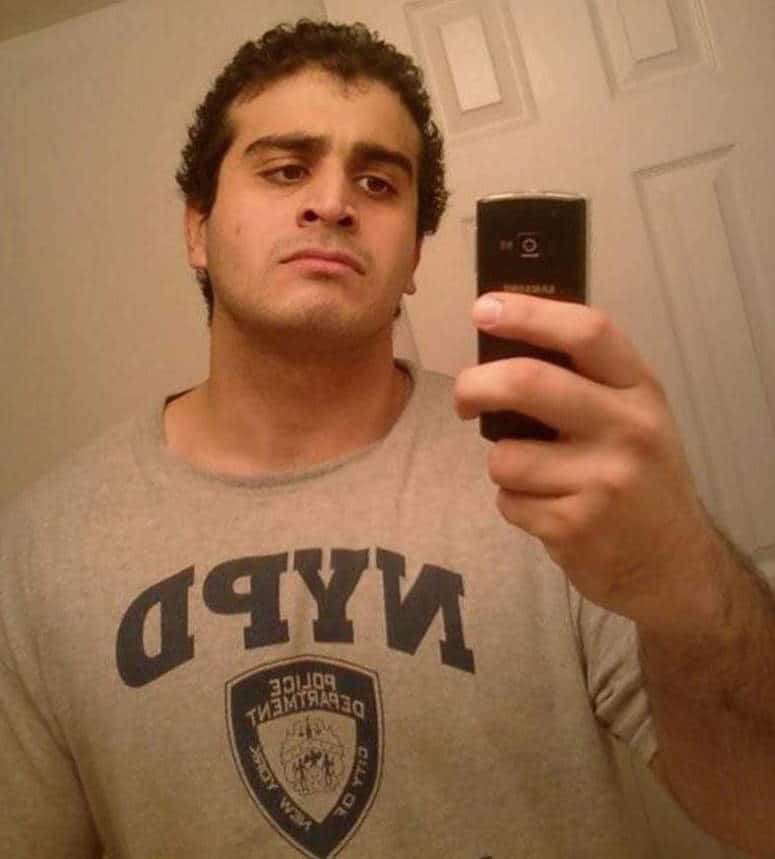 Preliminary media reports described, Mateen, a Muslim and father to a three-year-old son, born in 1986 in New York who married Sitora Alisherzoda Yusufiy, who was born in Uzbekistan, in 2009.
Omar Matten's father Mir Seddique said his son had a job in security and attended Indian River State College, as well as having an associates degree in criminal justice.
A report via ABC News told of US officials saying Mateen was 'on the radar' of U.S. officials for some time.
Manteen had a Statewide Firearms License and was trained in firearms, according to Fox News. Assistant FBI Agent in Charge Ronald Hopper said Mateen made 'threats in the past that he has ties to terrorist organizations'. 
The agent told of Mateen first becoming  a person of interest in 2013 and again in 2014.
The FBI at one point opened an investigation into Mateen but subsequently closed the case when it produced nothing that appeared to warrant further investigation.
'He's a known quantity," told a source. 'He's been on the radar before.'
Ominously, several ISIS-linked Twitter accounts have praised Mateen's actions, although there has been no official claim of responsibility.  
Latest updates include a report via the Washington Post, quoting California Rep. Adam Schiff—described by the Post as a 'ranking member of the House Permanent Select Committee on Intelligence'—saying in a briefing Sunday afternoon that he was told that 'local law enforcement officials said the gunman had 'declared his allegiance to ISIS.''
The investigation has since led to authorities traversing the shooter's apartment in Port St. Lucie Sundau morning. where they have sought to gain more knowledge as to what motivated the shooter. 
Offered Ken Mascara, Sheriff of Port St. Lucie County via the dailymail: 'We have sealed the apartment where Mateen was living. The FBI is bringing bomb diffusing equipment.' 
Of note, Sunday morning's shooting comes just one day after a shooting no less than four miles away from where The Voice singer Christina Grimmie was shot dead at The Plaza Live in Orlando on Friday 22.45 local time at the hands of St Petersburg gunman, Kevin James Loibl.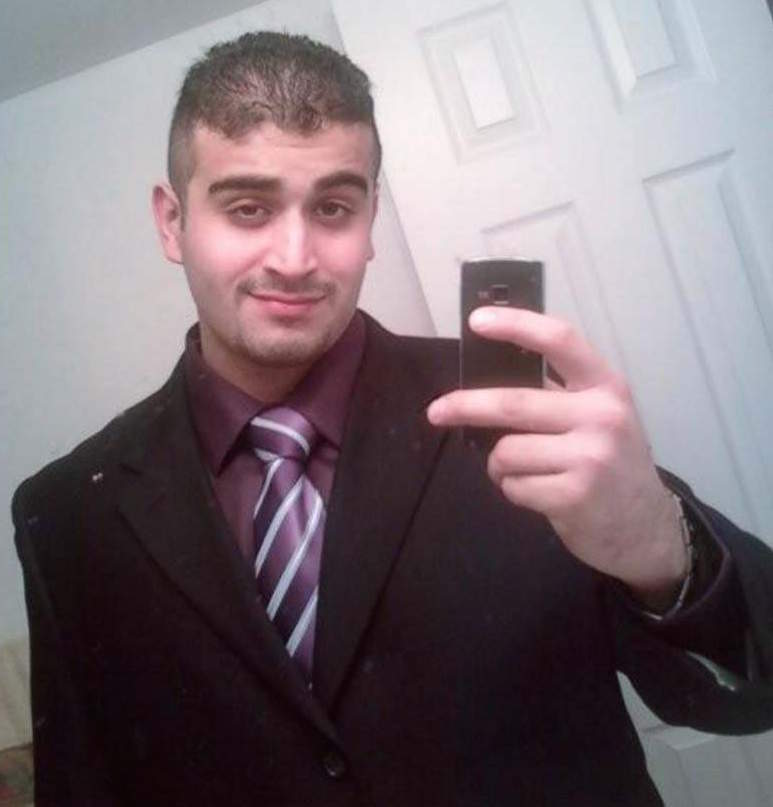 WARNING: Graphic. video of victims outside pulse in orlando right now. terrifying. #PulseOrlando #PulseShooting pic.twitter.com/8hBaXB2ueT

— ELIAS (@wtfelias) June 12, 2016