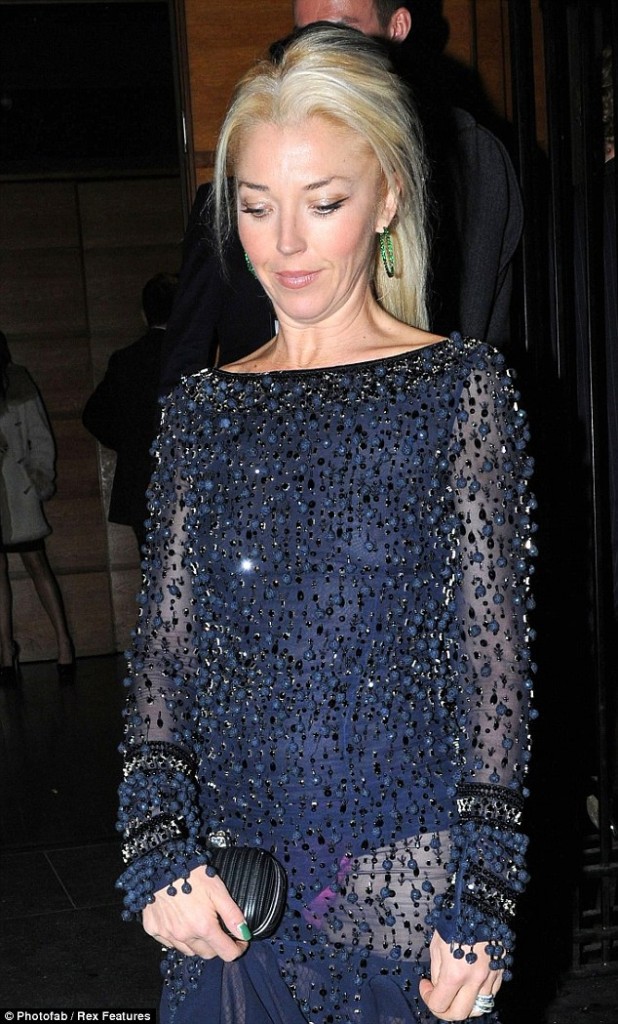 Modest? Who me? Another day in the life of British socialite Tamara Beckwith…
It seems British socialite Tamara Beckwith got caught with her undies down her knees, well sort of.
Dining at London's well to do 17 Berkeley Street restaurant, Ms Beckwith had the unfortunate experience of having her bright pink knickers revealed to all who dared to look. It may have been an oversight on Ms Beckwith's part (do you think?) but nonetheless it didn't go unnoticed as the socialite was later left ashen face (really Ms Beckwith I would have cheered and showed more leg if I were you) as not only her brightly appointed knickers were showing but also now her stellar (see I am kind when I want to be Ms Beckwith) pert derriere.
Unaware of her wardrobe malfunction, Ms Beckwith continued posing for the all too happy paparazzi, rather pleased that she had once again made quite the stunning public showing and kept herself all too relevant.
That said it only became apparent to Ms Beckwith how stunning her appearance was when she woke up to look at the morning papers.
Never mind Ms Beckwith, you're still a rather hawt bixch if we may so say ourselves…