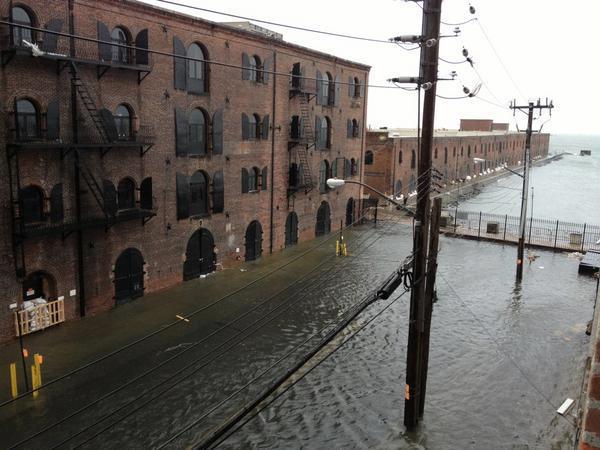 Hurricane Sandy is ready to give you one heck of a show…
It certainly looks dodgy out there outside my window as the winds continue to blow and the streets remain eerily quiet (except for them damn tourists who don't know better) as NYC and the east coast of the United States from Maryland all the way to  Massachusetts braces itself for the storm of the century. Or so I have been told, or perhaps so I will be telling you this time tomorrow assuming some of us are still alive (yes the media hype has been too fantastic).
Anyway here's a picture of the good shit pelting itself out on Red Hook, Brooklyn as sea waters level rise and the apex of the storm set to hit as today circa 4pm (never mind the return of high tide at 9pm). Will you survive? Have you bought enough goodies to feast yourself with? Are you hiding under the covers with your loved ones or are you just thumbing your nose to this and preparing to go for your daily 6 mile run?
The following images below have been amassed via twitter handle usernewyorkist who has been updating images on the hour for your viewing pleasure.