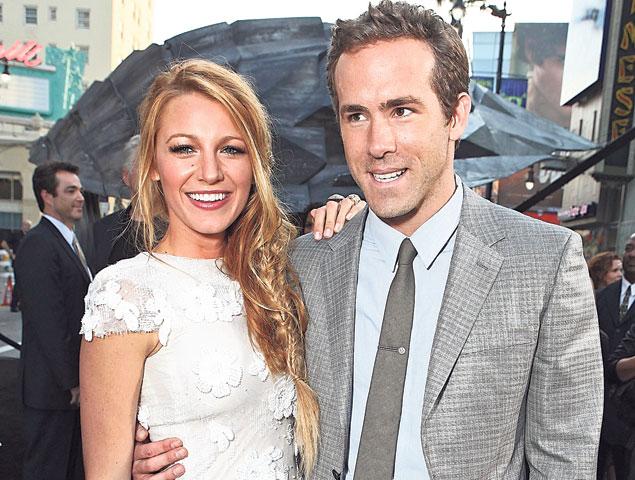 Blake Lively and her hawt bixch Ryan Reynolds would like to announce that as of last night they are officially joined to the hip as husband and wife (hawt bixch and hawt birch).
Lively 25 and Reynolds who have both seen their fair share of high profile relationships (Lively at one point dated model chaser Leonardo DiCaprio as well Gossip Girl co star Penn Badgley whilst Reynolds was married to Scarlett Johansson before ripping her heart apart) were said to have married in a low key reception attended by 70 guests at the Boone Hall Plantation (yes how quaint), South Carolina. Interestingly each guest was asked (mandated?) to check in their cell phone at the entrance.
nydailynews: The newlyweds planned the wedding in just one month. Lively asked for days off from the "Gossip Girl" set just three weeks ago, a source told the Daily News.
Lively walked down the aisle in a Chanel gown, while Reynolds was decked out in a Hugo Boss tuxedo.
Their $3,000 wedding cake, baked by Maggie Austin Cakes in Maryland, was driven eight hours and across three state lines to the reception, The News' source said.
The minister who married them was flown in from Connecticut.
Manhattan jewelry designer Lorraine Schwartz made the couple's rings, the source said.
How the incredulous hearts of young desperate hopefuls mourn this morning for their lost chance at tasting the honey seeping off either Blake's or Ryan's lips.
As some commentators have begun already asking, 'let's see how long this marriage lasts…?'