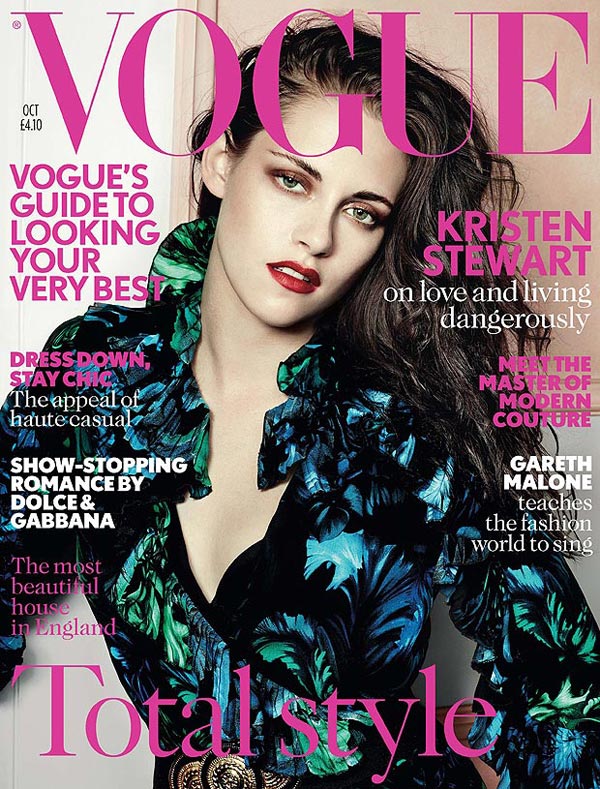 Now the proof you have been waiting for: Kristen Stewart and Robert Pattinson are really back together.
Kristen Stewart and Robert Pattinson reunite. Fooled us all with disguises….were seeing each other all along.
Really? Kristen Stewart and Robert Pattinson said to have had dramatic makeup.
Kristen Stewart opens up about Robert Pattinson: 'We're going to be fine.'
Liberty Ross walks for Alexander Wang Spring 2013 collection. 'I'm Still a hawt bixch Kristen Stewart!'
Kristen Stewart looks very lonely on the red carpet without Robert Pattinson.
Kristen Stewart heads out to Toronto film festival wearing Robert Pattinson's IRIE t shirt.
Robert Pattinson's sisters would kill him if he re unites with Kristen Stewart.
Yes, Robert Pattinson can't help reading about the Kristen Stewart affair either.
Oh my! Is Robert Pattinson making a break back to London now?
Here's something to pick some morsels over. Kristen Stewart's latest foray with British Vogue whose October cover she graces in which she gets to reflect on 'love and living dangerously.' (cause only Kristen Stewart can get away with that shit until that is she gets caught).
Says our collective punching bag (yes one day we will all forgive her for her indiscretions, but I'm going to let all you Twilight fans have your grieving phase):
"I'm not that smooth. I can get clumsy around certain people. Like if I were to sit down and think, 'OK, I'm really famous, how am I going to conduct myself in public?' I wouldn't know who that person would be!"
Yikes not that smooth, I don't know how to conduct myself in public but I am a high profile figure anyway hounded by the press 24/7?
Here's how one Hollywood coach (cause we should all have one explaining to tell us how to live life with the least amount of negative fallout) Roy Cohen, author of 'The Wall Street Professional's Survival Guide: Success Secrets of a Career Coach,'  reckons Kristen should get on with things:
"It's important that Kristen acts humble and appreciative at the premiere. She should not behave like a rebellious teenager who is bored or uncomfortable in her own skin. If she's looking for her audience to fall back in love with her, she needs to warm it up and make her fans feel like she cares about them."
But then again as one hollywoodlifecommentator from which this story appears comments:
@ HL, You are misinforming the readers again! This interview was done way before the affair,
if you are going to make up gossip, at least try being more creative. NOT WRITING DOWN RIGHT LIES……
So perhaps the best advice one can offer Kristen Stewart is to put aside the general media which is also trying to exploit her fame and conundrum for personal gain. Never mind sometimes the media make the best all time media whores themselves….
Liberty Ross struts in her its bitty shorts and heels as husband mulls her marriage demands.
Liberty Ross steps out once again without her wedding ring.
Kristen Stewart seeks self help books to forgive herself for breaking Robert Pattinson's heart.
Robert Pattinson looks like a wreck on Jimmy Kimmel. 'Feels homeless…'
Kristen Stewart t shirts hit at all time low as actresses is dumped on.
Kristen Stewart and Robert Pattinson are given permission not to attend Twilight conventions.
Is Kristen Stewart mutilating herself? From bad to worse…