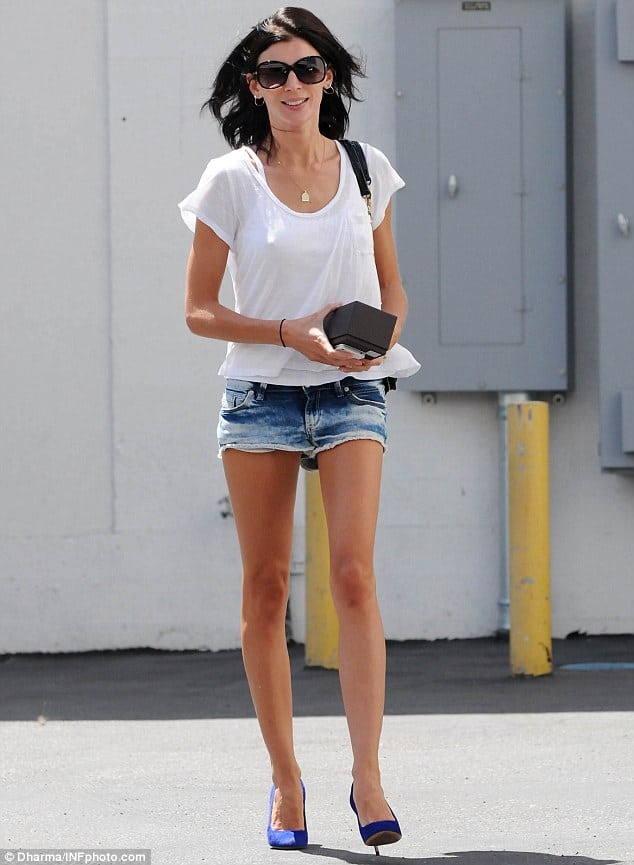 Kristen Stewart heads out to Toronto film festival wearing Robert Pattinson's IRIE t shirt.
Kristen Stewart tells British Vogue she doesn't know who she is after affair.
Robert Pattinson's sisters would kill him if he re unites with Kristen Stewart.
Yes, Robert Pattinson can't help reading about the Kristen Stewart affair either.
Oh my! Is Robert Pattinson making a break back to London now?
Liberty Ross would like to remind Rupert Sanders, her estranged husband that she is indeed a very hawt bixch and if he really wants her back he better agree to newly brokered marriage demands, one of them being a ratification of their prenuptial agreement.
Hardly shy to show off her fine 'model' features, Liberty Ross has been sure to be enjoying the spotlight lately as she has been seen consistently making the rounds without her hubby in tow.
Although thought to initially want out of their marriage ever since the Kristen Stewart affair, the British Vogue model has had her lawyers draw up a five point plan that she insists her husband agree to if she is to go back to her husband and drop a lawsuit that she currently has on hold against Mr Sanders.
One of the points includes a renegotiating of their prenuptial agreement in the event that Ms Ross should opt out of their marriage in the future, as well the demand that the couple only make one film a year in California with the other points alluding to the insistence of counseling sessions between the pair.
Hmm, who said Liberty Ross is a scorned woman after all…?
Liberty Ross steps out once again without her wedding ring.
Kristen Stewart seeks self help books to forgive herself for breaking Robert Pattinson's heart.
Robert Pattinson looks like a wreck on Jimmy Kimmel. 'Feels homeless…'
Kristen Stewart t shirts hit at all time low as actresses is dumped on.
Kristen Stewart and Robert Pattinson are given permission not to attend Twilight conventions.
Is Kristen Stewart mutilating herself? From bad to worse…