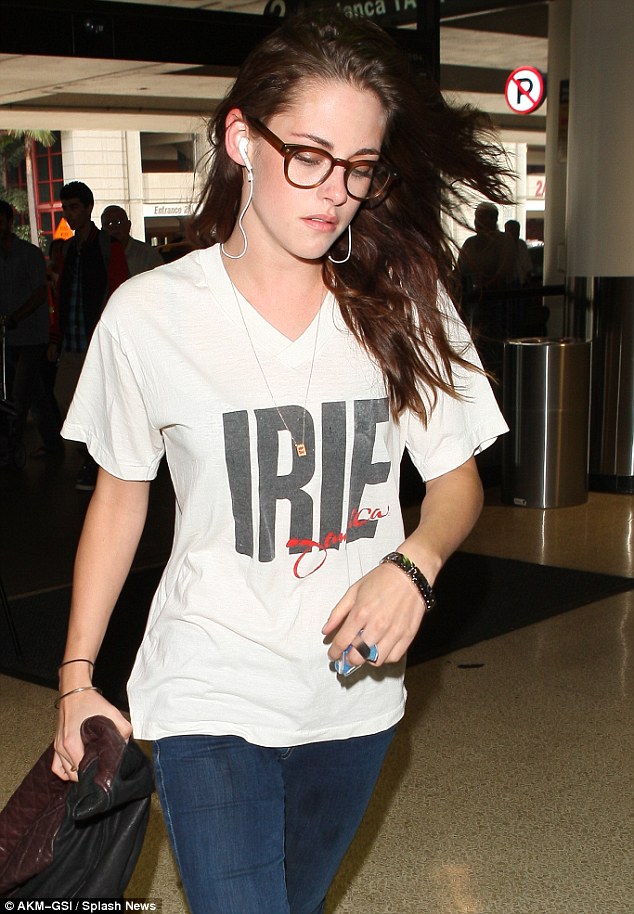 Now the proof you have been waiting for: Kristen Stewart and Robert Pattinson are really back together.
Kristen Stewart and Robert Pattinson reunite. Fooled us all with disguises….were seeing each other all along.
Really? Kristen Stewart and Robert Pattinson said to have had dramatic makeup.
Kristen Stewart opens up about Robert Pattinson: 'We're going to be fine.'
Liberty Ross walks for Alexander Wang Spring 2013 collection. 'I'm Still a hawt bixch Kristen Stewart!'
Kristen Stewart looks very lonely on the red carpet without Robert Pattinson.
All eyes were on Kristen Stewart last night as the Twilight actress headed out from Los Angeles airport to make her way to the beginning of the Toronto Film Festival where she is expected to make her first red carpet appearance (she will be promoting her new film, 'On the Road') since news of her having a dalliance with British director Rupert Sanders behind her until recently live in boyfriend, actor Robert Pattinson.
Although Pattinson has resisted to make comments about the fracas involving Kristen Stewart (he has in the interim ceased being involved with her but the former couple's beleaguered fans are hoping a re union is in the works) the actress on the other hand hasn't been shy about affirming her love for Robert nor was she shy about it either last night.
Conspicously wearing an IRIE shirt as favored by her estranged boyfriend (is it even the same one?) the actress in her way sought to address controversy over her behavior and the many looming questions as to whether their relationship will ever reignite.
Then there is the colloquial meaning that the word offers as well, which Stewart must have hoped to communicate with her fans.
Irie is defined in the Urban Dictionary as meaning 'the way you feel when you have no worries – to be at total peace with your current state of being.'
Meanwhile press at the upcoming film premiere where the actress is expected to appear have been instructed to keep questions regarding the actresses personal affairs at bay although that hardly has put at bay the rampant speculation as to the actresses state of mind and whether she stands a chance of reuniting with Robert Pattinson.
With respect to the festival itself, a source told  RadarOnline: 'Kristen Stewart hasn't been able to get a wink of sleep in the run-up to the film festival.
'She's been fretting over the film's premiere. She hopes it goes well and that news of her personal affair will not color the premiere.'
Of course that in itself is probably wishful thinking as the controversy of the actress has only probably heightened interest in any project that she may undertake going forward, then again this comes with the territory with being the highest paid actress in Hollywood one supposes…
Kristen Stewart tells British Vogue she doesn't know who she is after affair
Robert Pattinson's sisters would kill him if he re unites with Kristen Stewart.
Yes, Robert Pattinson can't help reading about the Kristen Stewart affair either.
Oh my! Is Robert Pattinson making a break back to London now?
Liberty Ross struts in her its bitty shorts and heels as husband mulls her marriage demands.
Liberty Ross steps out once again without her wedding ring.
Kristen Stewart seeks self help books to forgive herself for breaking Robert Pattinson's heart.
Robert Pattinson looks like a wreck on Jimmy Kimmel. 'Feels homeless…'
Kristen Stewart t shirts hit at all time low as actresses is dumped on.
Kristen Stewart and Robert Pattinson are given permission not to attend Twilight conventions.