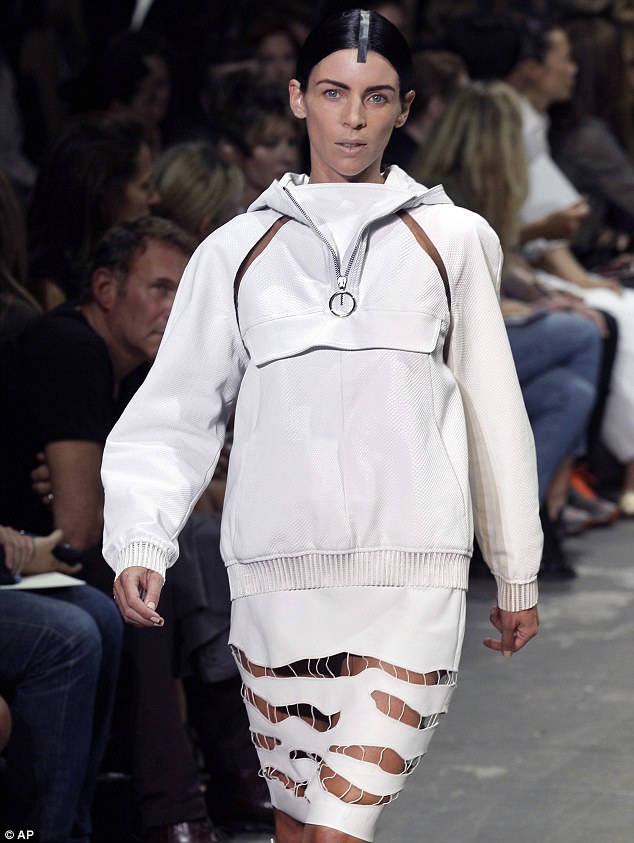 Alexander Wang after party 2013 pulls in the jet set.
Liberty Ross would like to make it clear that she will not be taken to show by upstart Kristen Stewart as the femme fatale wowed attendees at the Alexander Wang Spring 2013 collection as she made an uber appearance thumping down the plank for the eponymous and at times contentious designer.
Looking an alien, the 33 year old British Vogue cover girl (Anna don't you think it's time you plastered Liberty's face on the American cover too?) with razor cheekbones was an indelible sight as she thumped down the plank in one of Mr Alexander Wang's pencil thin white wind breakers.
The model and wife of director Rupert Sanders who according to reports is still estranged from pursuant to his scandalous rendezvous with Hollywood actress Kristen Stewart got her own back as her guest appearance reminded those who ever doubted it she's by no means over an out even if her husband opted to cavort with a younger looking version of her.
No doubt Kristen Stewart will be somewhat aghast as she too lays her eyes on Liberty's polished performance and wonders to herself 'what the hell was I doing?' Right Liberty?