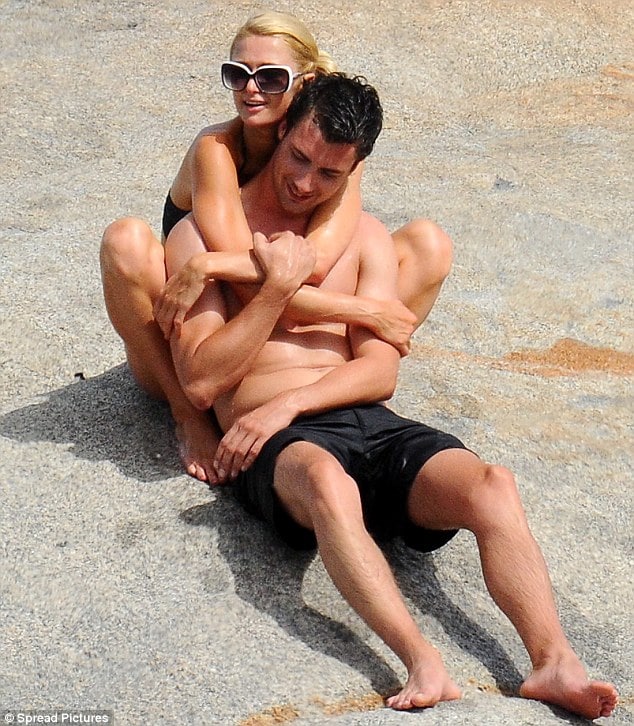 Until recently it was thought that Paris Hilton was single but new images of her cavorting with hawt bixch to go 'Frederick' (who needs surnames when it's Paris who is the center of attention?) on the sands of Cavallo Island, Corsica have quickly changed those notions.
What's becoming tantalizingly interesting about Paris and Frederick is the real possibility that these two only just met when Paris first arrived in the Mediterranean July 22. In fact so recent is her new acquisition that she hasn't had a moment to tweet about him. But that of course may change now that our favorite media whore has had a chance to have her and him caught (ok let's use the correct word, staged) mingling affectionately on the sand.
Reflected the 31 year old media whore whose public interest has been fading of late:
'It's been my dream to have four babies by 30. I look after animals, so I'd have a lot to give my kids.'
Never mind, as Paris settles in for a nice long summer with her handsome summer fling toy boy in tow we can casually waft with the knowledge that in weeks to come there will be new news of Paris falling in love with her new admirer and how the earth is once again moving for her until that too all mysteriously stops all together as well….