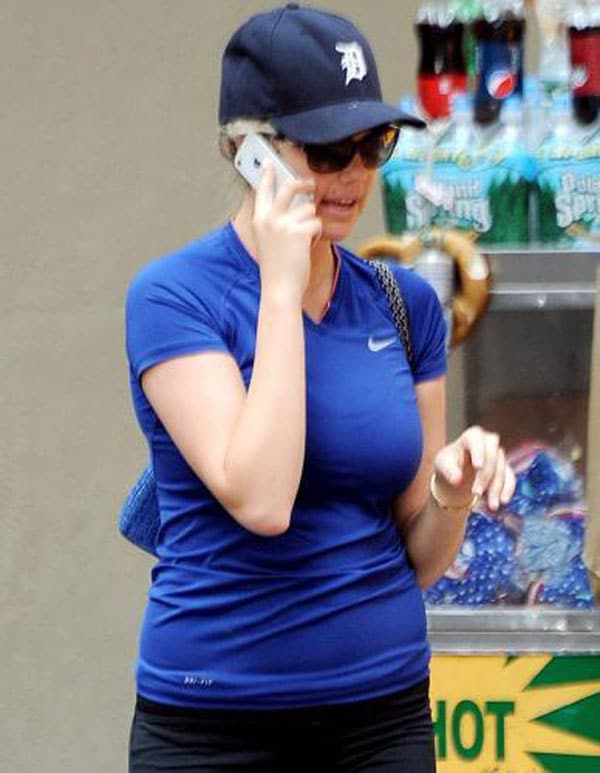 To date Kate Upton has been able to wow fans and at the same time unnerve dissenters with her body frame. For the most part I think Kate has a rocking body, but that's neither here or there as the real issue is whether her body frame is personas non gratas in the fashion leagues which until now pretty much has been off limits. That said there are those outlets that love Kate's voluptuous form.
Then again there's also the above photo which brings attention to the fact no matter how svelte or eye candy friendly Kate is to the eyes, girlfriend is carrying some weight (which can I stress over is neither her nor there) which posits the question why do we care in the first place whether the young model has a bit of cushion? Is that because we have unrealistic expectations of women or cause simply we're too busy idealizing women to the narrow construct that says that they are only allowed to look or behave like a Ramon noodle vixen Barbie and nothing less?
Kate, me still thinks you're a hawt chi chi….
Kate Upton appears nude for Contributor mag. Was just a nobody until Sports Illustrated came along.
Kate Upton slams detractors for calling her fat. "I'll eat when I want to!'
Email chain reveals Skinnygossip blogger relents after calling Kate Upton fat.
Kate Upton gets dissing from pro thinspiration website: Huge thighs, no waist, big fat floppy boobs, terrible body definition
Video: Oh look! Courtney Stodden challenges Kate Upton in a bikini dance off…
Kate Upton's breasts star in new Terry Richardson video.
Video: Kate Upton's breast land on the cover of GQ's July issue.