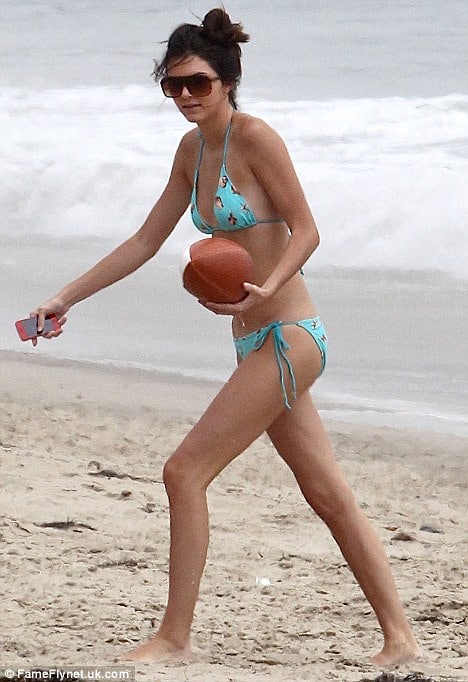 Adventures of a burgeioning media whore….
At only 16 years old Kendall Jenner, daughter of Kris Jenner and afterthought to the Kardashian empire is fast becoming a mainstay in the tabloid circuit. After her recent adventure of becoming a soon to be released science fiction author(yes kids, this family is that talented) Kendall has been recently snapped in her sister's latest bikini creations. This time however keeping in the spirit of flaunting little precious to the world Kendall was yesterday snapped at Malibu beach goofing off in the beach with her 'adorable' nephew Mason, the son of Kourtney Kardashian and rolls royce driving Scott Disick.
That said, it might delight you to gloat over some of the pictures of one of America's idyllic families living the type of family life most of you could only wet dream about….
Oh my! Kendall and Kylie Jenner model new bikini line.
Oh my! Kim Kardashian teen sisters snag book deal. How did they do it?