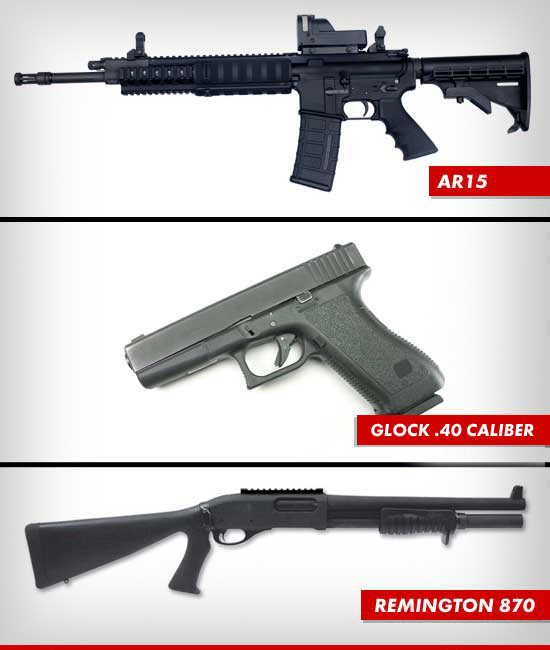 James Holmes said to have had dalliances with prostitutes.
Women are now going to twitter and saying how sexy James Holmes really is.
James Holmes spitting at guards. Forced to wear face mask. Is he literally going crazy?
James Holmes aka Joker villain had no social media presence. Said to be a loner.
Experts: James Holmes apartment was a waiting house bomb rigged with booby traps rarely seen out of war zones.
James Holmes is just a Joker and he's deemed mentally insane. But what if he were Black or a Muslim?
James Holmes Conspiracy: Does he have an accomplice? Can an unemployed and broke man afford guns and ammunition ?
James Holmes reached out to multitude of women on adult friend finder. Was rejected.
Dark Knight Rider pulls in $160.8 million weekend. But will sales stay buoyant?
James Holmes' mother now insists that reports that she knew her son was troubled were wrong says lawyer
James Holmes mugshot has finally arrived for your viewing pleasure.
British model Keeley Hazell shocked that James Holmes had a crush on her. Used her image on Adult Friend Finder.
Frazzled James Holmes make his first court appearance. Could face death penalty, may plead insanity defense.
James Holmes was facing eviction prior to the Batman shooting. Days from being kicked out.
James Holmes to make his first court appearance today. Could be facing death penalty.
James Holmes lived in gangster rife apartment complex. Littered with crack dens.
James Holmes aka the Joker had a getaway plan that included booby traps.
Did a break up with a girlfriend from match.com send James Holmes over the edge? Left message: See you in prison.
James Holmes said to have lost touch with reality after becoming obsessed with video games. Wanted to be one of the characters.
First video of James Holmes surfaces. Wished to become a researcher and to make scientific discoveries.
James Holmes raises the question whether there ought to be a raising the bar when it comes to acquiring firearms and ammo.
It's been reported that Colorado gun club owner Glenn Rotkovich of Lead Valley Range, Byers, Colorado rejected James Holmes' application for membership because of a bizarre and freaky message on his answering machine that had unnerved Rotkovich.
Said Glenn Rotkovich: 'I called to see if he could come down for an orientation and I got his answering machine and the message was just bizarre, freaky,'
'I thought it was weird and strange. I called a couple more times and then decided not to call again because of the nature of his answering message.
'I gave my staff his name – James Holmes – and told everyone here to get me if he shows up at the range. I wanted to know who he was before we considered doing anything with him, let alone make him a member. He was flagged.'
Mr Rotkovich goes on to tell the dailymail that at first he thought that James Holmes was drunk on the answering message because he was slurring his words but on subsequent listens he realized the creepy voice was deliberate.
'The message was guttural, spoken with a deep voice, incoherent and rambling,'
'I could make out that he said his name was James but not a lot else. On first listen I thought he might have been drunk but after I'd heard it a few more times I realised it was deliberate. He meant it to sound that way.'
It is understood Mr Rotkovich called Holmes on June 26, 27 and 28 but the unemployed student never got back to him or showed up at the range, which has just over 400 members.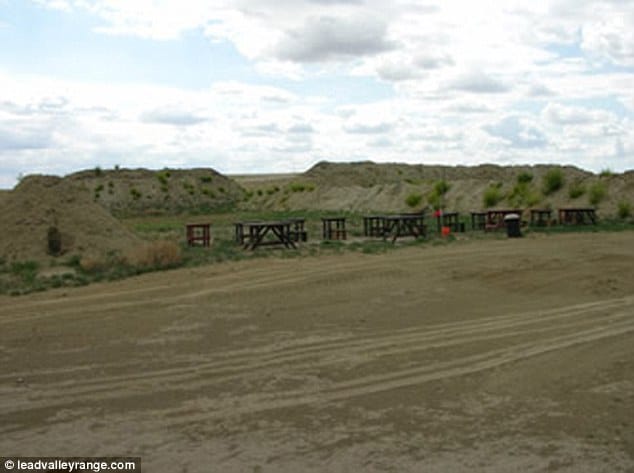 It may have been fortuitous that Mr Rotkovich declined the young man entry into the club, but for as much flack clubs like Mr Rotkovich's receive at least he practiced good diligence in declining James Holmes membership who it can now be shown had an active desire to learn how to use and practice with the gun. Perhaps even then he had the premonition that he would be soon carrying out a mass shooting.
Then there was this thoughtful comments I came across:
I am a member & one of the directors of a large skeet & sporting clays shooting club here in Canada & we vet everyone who wishes to join or shoot here. Visitors are never allowed to wander aroun d or shoot without having first been chaperoned by at least 3 board members until everyone is satisfied they are safe, normal & of no threat to themselves or anyone else otherwise they are asked to leave. If we do not like the look of somebody we reject their application & they are not allowed to shoot with us. It occurs to me that the management of this shooting club were very correct in identifying a wierdo who was a danger to the other members, himself & the general public yet why could the police not also point the finger at a very obvious nut & aprehend him before he had the chance to do anything?…In our politically correct world gone mad, we are too afraid to point a finger at someone & say "That guy is really wierd & should be taken out of circulation BEFORE he does something"….
According to the NYT: "He also bought bulletproof vests and other tactical gear, and a high-capacity "drum magazine" large enough to hold 100 rounds and capable of firing 50 or 60 rounds per minute — a purchase that would have been restricted under proposed legislation that has been stalled in Washington for more than a year. … [Holmes} was able to buy the ammunition without arousing the slightest notice from law enforcement, because the sellers are not required in most cases to report sales to law enforcement officials, even unusually large purchases."
The ammunition website owner reported being "appalled" that gear he sold was used in this incident. Death merchants need to hold themselves accountable for not proactively doing something before things get this far. We need more accountability at every level.   
Gun rights groups and individuals are not the ones doing this violence. And they are not causing it. The image of this guy is shaping a familiar pattern of rejection and confusion about himself and who he was. People like that get thrown over the edge by violent movies and videos and certain kinds of hard core music. Others knew he had problems, as did his parents it seems. Ya, everyone should have warned the police, but what could they do given the current restrictive state of our laws.
Could this be the bitter lesson learned in this horrible incident? A psych test for every applicant for a fire arm? If this kind of thinking were applied for gun ownership there would be 12 people still alive today. There has to be some way to ferret out these loose cannons or this is just going to be a common occurrence. God help us as this insanity seems to be spreading like a virulent disease………….
James Holmes Adult friend finder sex profile confirmed real. Open to swinging both ways.
James Holmes was set to lecture on psychiatric and neuroscience disorders at University
James Holmes was high on prescription drugs hours before shooting.
James Holmes Adult Friend Finder sex profile believed to be authentic. Will you visit me in prison?
James Holmes the Joker killer was a loner and recluse. Left for death scene with techno song playing over and over.
James Holmes said he was the Joker. Fake reality vs real reality
Ann Curry returns to The Today show after Batman Dark Knight shooting.
James Holmes mother was not surprised her son was the shooter. Had a hunch!
Batman Dark Knight shooter James Holmes was a PHd drop out. Described as quiet and easy going.
Dark Knight massacre as 12 dead, 50 injured as maniac opens point blank fire at Batman movie premiere