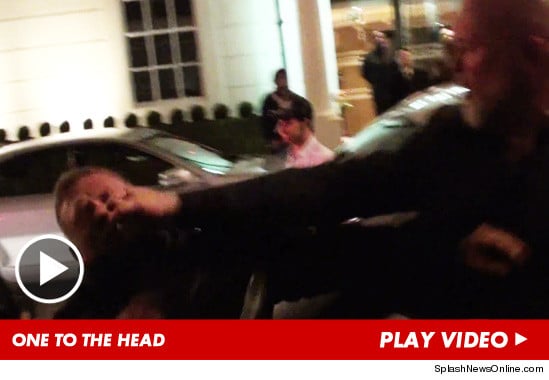 Looks like Rihanna fever is on high alert.
According to images courtesy of TMZ, a paparazzo trying to get a few close snaps of Rihanna as she was making her way out of a London venue ended up colliding with the full force of one of her bodyguard's fists. Needless to say the bixch never got up ever again.
At present it is not known who the paparazzo is or whether he will seek damages or if he has come to the understanding that trying to get that ultimate photo is sometimes fueled with extra risk.