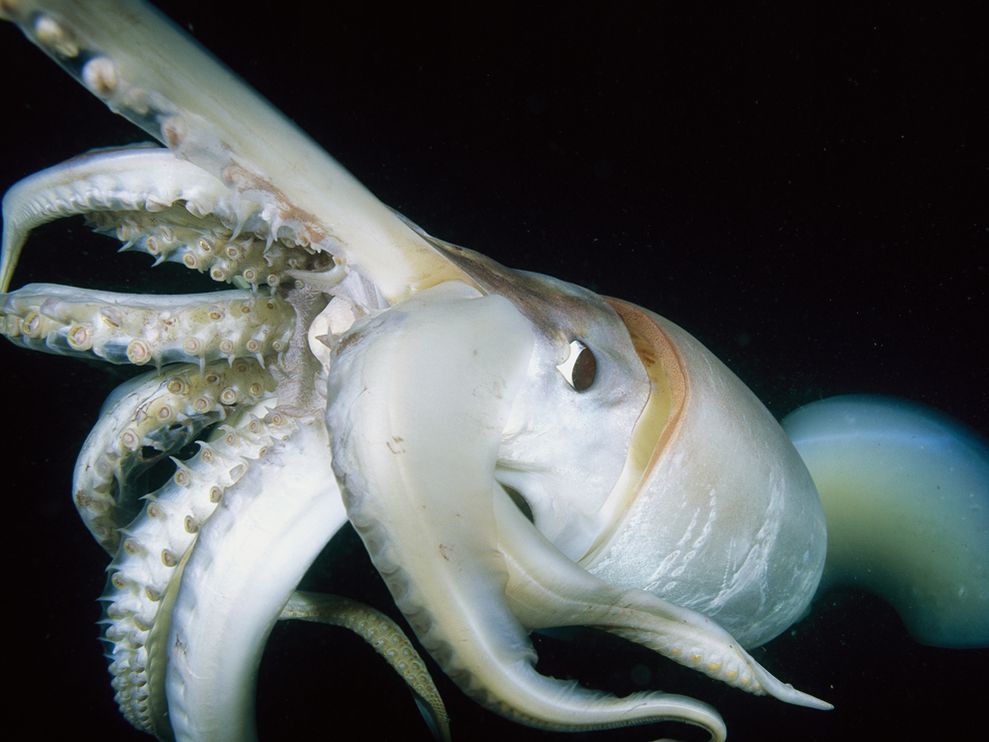 The things you can eat.
It's been reported this morning that a 63 year old Korean woman found herself the incubator for 12 baby squid which hatched in her mouth whilst she was eating boiled calamari.
According to the woman, who's case has been documented by the National Center for Biotechnology in Bethesda, Maryland, she said she could feel something in her mouth moving. Immediately spitting out the contents in her mouth the woman was rushed to hospital where doctors then happened upon 'baby cephalopods,' attached to her gum, teeth, cheek and tongue.
Apparently the pods which are covered in a cement like substance which allows them to stick (can you imagine the grief of sitting there with these things stuck in your mouth?) had expelled a type of ejaculatory apparatus which resulted in sperm being released quite forcibly (yes I'm cringing with you).
It is believed at present that although the squid itself was dead, its sperm sacks were still active when they penetrated the woman's mouth. That said in case you're now wondering to boycott your local calamari bear in mind that most Western outlets usually remove the organs of squids before tossing them in the pan. One can only suppose in the above instance the organs of the delectable treat were still firmly in place, assuming of course that is your preferred way to treat yourself to calamari…