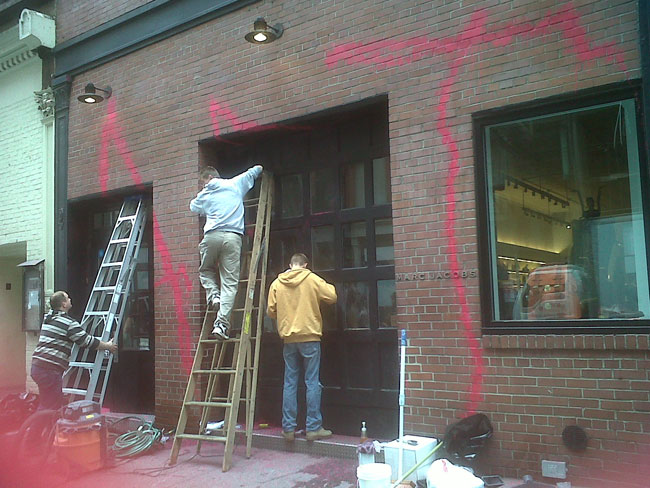 Looks like Marc Jacobs' got a once over this morning as the word 'Art' was sprawled all over the store's doors and  brick walls. Fortunately it looks like the paint is coming off as a crew of 4 have been sent to the store to give it a thorough cleaning.
Of course what makes the graffiti even more ironic is that Jacobs' of all people has been singled out for the dissing, given the designer's history of using forward progressive ideas in the creation of his own art.
At present rumor has it that graffiti artist Kidult, who has linked to the graffiti job that the Hermes flagship store in Paris received last year might be at the center of the latest art project vandalism.
via styleite