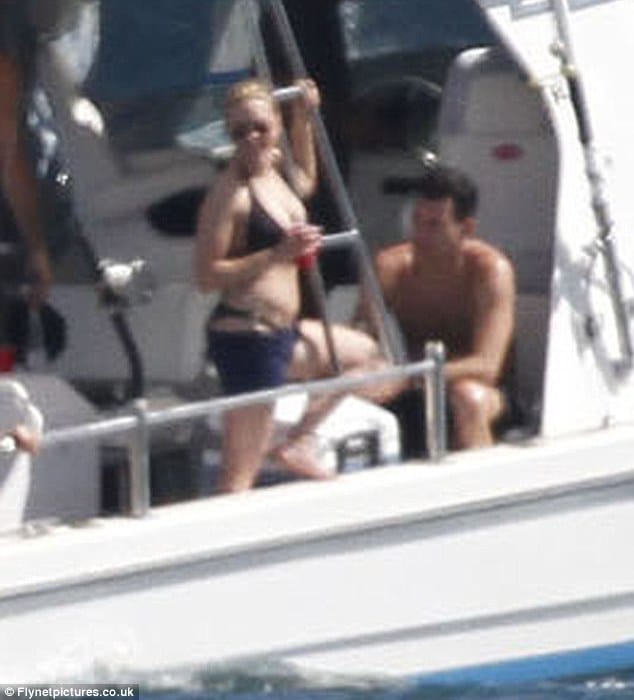 If only your Valentine's day was this memorable too…
Kids whilst you and me are bundled under the winter blankets our new hawt lovebirds Scarlett and Nate have been spending their idle time leading the good life. And why not?
Reports the dailymail(where do they get their hands on all these pictures will never cease to amaze me….): The loved-up pair chartered a boat with friends for a chilled-out cruise, with Scarlett spending the day showing off her gorgeous curves in a sexy black bikini.
That said kids, let's hop on the back of the yacht and take a leisurely glance at how this side of paradise looks. If only you were this famous, loaded and brilliant too, unless of course you already are….