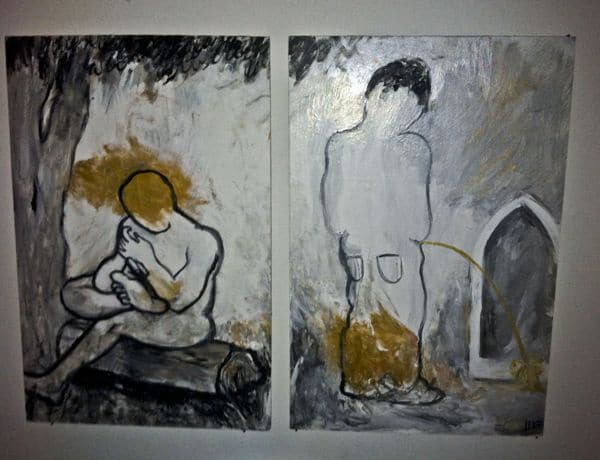 First off who named this event?
It is the Year 2013 in New York , the 2012 Apocalypse never happened , the internet is saturated with Spam and Justin Bieber Music Videos and Donald Trump became the President of the Western Hemisphere . 
But a new Movement of Cybe®punks are rising to save the Global Underground !!!!! 
Come step into the Future ( a very near one ) !!
Ugh gross bixches.
The Greenpoint Gallery is one of those venues everyone has been to 3 or 4 times but nobody remembers being at for good reason.
Tucked deep in Greenpoint right on the edge of Queens, the "Gallery" (for lack of a better term) showcases art and performances while also hosting parties.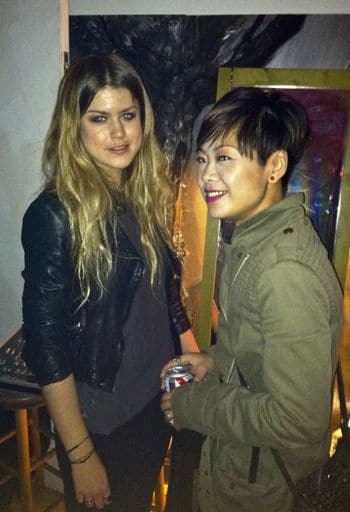 This Past Saturday I reluctantly walked my ass from my roach ridden penthouse in east Williamsburg with my partner in crime (and Savage predator expert) Anthony Poerio.  Upon arrival we were immediately thrusted into a sweltering "exhibit" from local artists.  From custom jewelry made from vintage watch parts and hand made glass, to paintings, and strange collections of found objects arranged into weird and beautifully disastrous art, I felt like I was in a excruciatingly funky HIPSTER FRAT PARTY loft where the art fell to the wayside, for the better.
The true highlight of the night was a midnight performance of COCO CHIZZLE's "The Crucible."  Directed by Brad Hagan the performance is a burlesque mash up of an americana Dia de Muertes Witch Burning, that ends in proper form: with spinning tit tassels!  All in all the cheap PBR and in house smoking made this Art Editor pretty smitten… Although next time Ill have to have my pledges drive me.