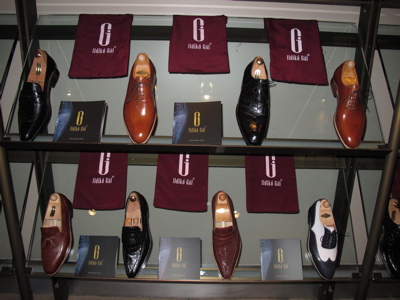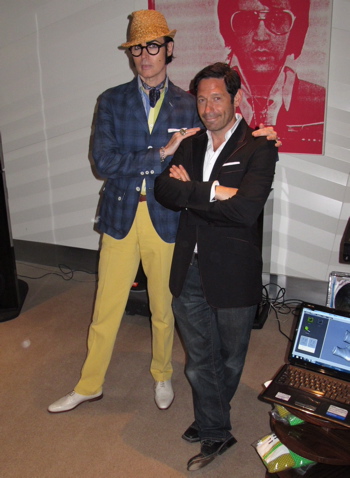 Patrick Mcdonald hosted the Ildikó Gál Bespoke Shoe Collection launch reception this past Thursday at the Core Club on 55th Street.  This Hungarian shoe manufacturer blends old world skills with new age technology.  The customer places a specially marked or "gridded" sock on, a scanner measures every angle of the foot and the dimensions are sent to the artisan for creation.  The Bespoke collection is hand crafted (so they aren't cheap!) and starts at around $2,500 US dollars.  The ones I looked at were priced at around $7,000 I believe (at least the wine was free at the launch party).
The company uses only the finest durables for the hands on creation.  The custom fitted shoes are made with the world-renown Redenbach leather soles, which is a German tannery founded in 1871.  Ildikó Gál not only hand makes shoes in calf, but in other exotic leathers such as crocodile, alligator, ostrich, ostrich leg, python, stingray and buffalo (can't wait for the animal activists to jump in soon).
The evening started to wind down as the photographers hit the bar and a tipsy man forgot he was at a party and attempted to try on and purchase shoes with a wine spritzer in hand.  Some people were put off by the overly posh look and suggested value of the custom made shoes.  Personally, I thought they were worth every penny or make that every thousands of pennies.  If Patrick McDonald liked them, well, I guess they must be the next best thing.