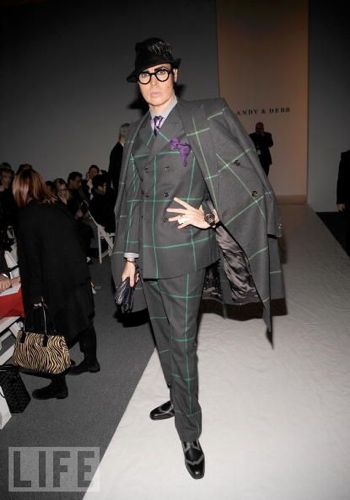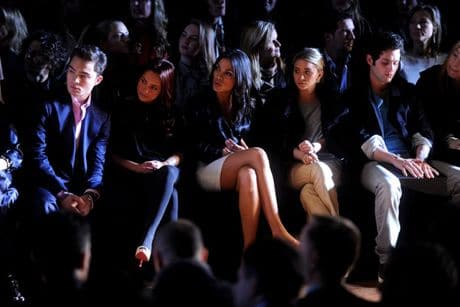 As we approach the upcoming 2011 IMG Mercedes Benz fall fashion shows speculation is rife as whom will get to sit the coveted front row fashion seats. After all, it is often understood that distinction (so I have been told) is warranted to the perceived movers and shakers of the scene. Which is another way of  saying what you see on the runway hardly compares to whom you see strutting the avenues of the front row. This my dears is where the real virtue of cashing your celebrity and society chips come into play- assuming you have chips left in your handbag…
So move over fashion editors, store buyers and select members of the press and make way for the fashion seat whore– your newest cache marketing itself as pop salvation and cultural ennui.
As Naeem Khan said in a recent NYT's feature  on the intricacies of sitting front row gems, one can not risk offending certain parties and having them running to you before the show that they have been relegated to second row, which led to Mr Khan and the affable publicist of fashion Mr Paul Wilmot and his team scurrying to secure the proper placement of the 104 front row seats out of a possible 872 seats for Mr Khan last September.
As one can imagine some terse letters must have slyly made their way to Mr Wilmot's office later that day, or hopefully they didn't. Oh dear to be a publicist juggling egos and the vernacular of defacto cultural relevance…
Our front row fashion whores list starts on the next page.
The top ten fashion whores of NYC.
THE TOP TEN HOTTEST GUYS OF NYC: 2010.
THE TOP TEN SOCIALITE WHORES OF NYC.
 top ten most beautiful women of NYC 
The top ten media whores of NYC.