We picked this up from one of our favorite 'it' girls – fashion stylist/visionary Alexa Winner, whom if you remember we recently did a feature on. Talking of which Ms Winner has gone on and done her own feature on who she considers to be the top 22 most beautiful women in NYC (both on the outside and the inside- now isn't that refreshing?)
Why 22? Well because Ms Winner is only 22. Which only means next year one more of you lovely ladies is going to make it on Alexa's list.
What I have done is taken the liberty of looking at Ms Winner's choices and put out my top ten (and unlike her- 'I ranked them….with accompanying notes– that's right kids') – see my notes next to Alexa's. Of course I can think of other women I would have personally put out there, (like Ms Devorah Rose– she really is more than meets the eye kids, Dr Shireen Fernandez for her tireless humanitarian work ) Natalie Gal (because she is simply stunning and a joy), Sarah B Hartshorne our fashion correspondent and of course Reka Nyari the photographer who is simply so often hotter than her subjects and of course my favorite current model du jour Julia G whom we featured over the summer courtesy of dilettante at large Cody Ross.
For those women that didn't make the cut this time, this was Alexa's project-so that's that.
So here's our top ten below- courtesy of Alexa, and to get her top 22 inclusive, be sure to go to the link here to get the whole low down.
Also one last caveat, before you salivate read over this list, please don't start writing us letters telling me us how betrayed you feel for not making it on the list. The truth is I love you all, and some of you more than you can imagine (well you did help keep the page loads clicking in overtime), sorry Tinsley – I would have put you on the list and even you Ms Hruska. Seriously, but this was Alexa's project.
Personally, we think Ms Winner should have put herself on the list as well….and by the way Malik So Chic, you bite your tongue- I know deep in your heart you consider yourself a girl but sometimes you just can't make every list.
love Scallywag.
The Top 22 Most Beautiful Women in New York: Inside and Out- Alexa Winner.

Nowadays, every publication seems to bombard us with celebrated lists of the "top ten socialites" or the "50 most beautiful people." These magazines and blogs seem to base these "list-worthy" qualifications simply around one sole quality or attribute, and generally speaking, it's external. "How many times was she photographed on Patrick McMullan?" "How many feature roles did she star in this year?" "How many actors has she dated?" "What's her net worth?" Now don't get me wrong, these lists can all be quite intriguing, but what they gather so easily is collectible external information.
I've yet to find a list that not only credits ones outward "image," but all gives credit to what is equally, if not more important; the internal information. Internal information are the things that make us human, the things that can't be found on the internet, paid for by an inheritance, or found in the backlogs of Page Six. Thus said, I have compiled a list of the 22 most beautiful women in New York whose outward beauty is just as dazzling as their inward beauty.
The list is in no particular order, and while I'd like to give a witty answer as to why I chose the number 22, the truth is that it's simply because it's my age. Thus said, if I could learn one thing from each of these women for every year that I have lived, then that would be the greatest gift I could ask for. What I have however learned, from my experiences with some of these women firsthand and others in passing, is that learning from them has been far more exciting than posing with them.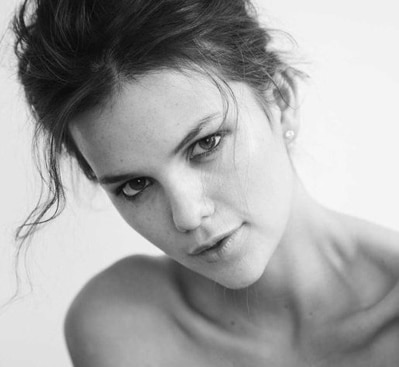 Number 10- Allie Rizzo:
On paper, Allie is a young, beautiful model and socialite, engaged to nightclub owner Scott Sartiano. Despite her youth, Allie is wise beyond her years, perhaps one of the many reasons Scott chose Allie to be the one. Allie's natural beauty is almost shocking, and the philanthropic work that she and Scott do are completely unpublicized, simply because Allie is so grounded and genuine. Anything that Allie does come from her heart, and she finds no need to brag when someone like herself could easily do so.
One may think the being around the glitziest of nightclubs could easily get you caught up with all of the hard-partying, but having known Allie for a few years now, never once have I seen her anything less than lady-like and composed, despite whomever is dancing on the table in front of her or pouring drinks on her dress. She's not only a supportive and sensible friend, but she takes those qualities along with her to work. Many models come and fade, but Allie's level-headedness and dedicated work ethic makes it easy to understand why her success as a model has come so naturally. Beauty AND brains, Allie is certain to be a success in any and all paths she takes; as a model, as a wife, as a friend, or as a charity volunteer, Allie is the girl who can do anything with grace.

Scallywag's notes- I quite agree with Alexa here. Ms Rizzo has behaved herself with exemplary candor and not once have I had to bring her to our site for proper scrutiny for supposed bad behavior (but I guess there's always a first time- oh dear…). Allie is a pure gem, and I personally am very eager to see what she and her fiance Scott Sartiano manage to come up with next year. Let's hope Allie keeps gracing those covers and runways.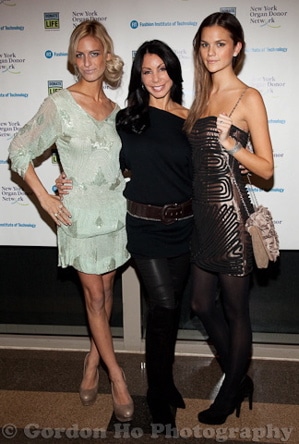 Number 9-Danae Cappelletto:
When New York Magazine likens you to becoming the next Amy Sacco, you know you have big boots to fill. While Amy's may be a size 11, Danae's boots are tiny Uggs. Don't let this petite girl from Australia fool you though, there is a reason she stands apart and can hold her own in an industry primarily run by men (and that reason has more to do with than just her looks).
Danae is knowledgeable in every minor detail that has led to the success of her restaurant Travertine and nightclub XIX. From overseeing construction to creating the menu to entertaining endless crowds night after night, it's hard to believe how much energy this beautiful Aussie has. I have been privileged enough to watch Danae in many environments, and there is not one that she doesn't handle with an absolute eye for perfection. Despite all of her work maintaining her restaurant and club, Danae is a part of the Carma Foundation, a foundation she recently invited me join as well.
While one would think Danae's role of hosting the event at her restaurant would be stressful enough, Danae is also meticulously involved in every detail of the planning and has traveled to Haiti multiple times herself. When Danae says she's going to do something, she does it no matter what. That endless drive and perseverance is what not only has made her a successful businesswoman, but it is also what has made her a solid and reliable friend.
Scallywag's notes. I've heard the food is delicious over there at Travertine, and as someone who spent their childhood growing up in Australia (see I still know what the word 'yobbo' means- love those Aussies…) one has to applaud Danae for making the trek over and giving NYC a go. Great stuff and an inspiration to all. I think that's beauty that's more than skin deep.
Number 8-Elle Sakellis
Elle is not your typical girl who works in fashion. No one would know that this stunning Grecian beauty is holed up in an office in the garment district making multi-million dollar transactions all as a part of the development of her families multi-generational fur line as well as creative endeavors Elle has taken upon herself, which too have proven to be a smash hit .
A graduate of the prestigious Columbia University, Elle's business skills have taken her far. She continues the legacy of her family business but has branched out into her own ventures, all of which have become a success due to her maturity, intelligence, and knack for knowing just when the timing is right. Elle is the type of girl you can go to for anything; you need a doctor? She has five recommendations. You need a strange shipment of exotic furs? She has five factories that she can send you samples instantaneously. You need to know the where to go on a date? Elle has five reservations already waiting for you. Elle is somewhat of a human Rolodex.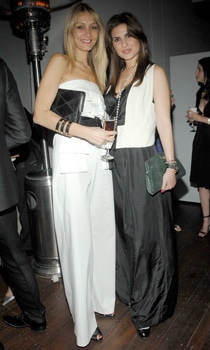 With all the work Elle puts into her various private label collections as well as her side ventures, like the Grecian goddess Otrera (and one of her namesake labels), Elle is a fighter and even in the toughest of times, it would take a bulldozer to knock this girl over from getting a job done. Elle is a go-getter, yet refreshingly enough when she is not busy making business deals around the world, she runs an HONEST company, always paying both myself and her other clients on time. The same can also be said about how she treats her friends and others she meets; her honesty and loyalty never cease to amaze me, and with the ambition and skill set she has, she will (and has) continue to make an impressive mark on the business/fashion world.

Scallywag's notes; Wow- a girl with looks, integrity and class. And she works in the fashion industry, where being a temptress and too cunning is the rite of passage. Well done Ms Sakellis. Scallywag smells a feature on you in the not too distant future…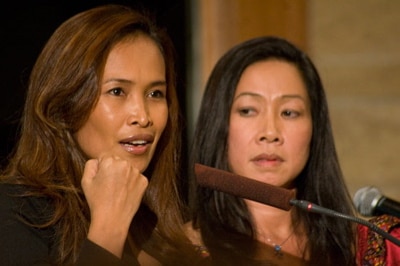 Number 7-Somaly Mam
Somaly is a true renegade and hands down the bravest person on this list. Born in Cambodia and sold into the sex trade as a child, Somaly eventually escaped but unlike most of the other girls who lose themselves after such a horrific experience, Somaly channeled that terror into strength and now commits her life to helping other girls caught in the sex trade, already rescuing over 6,000 girls in Southeast Asia alone.
Somaly doesn't just send someone out to rescue these girls, she herself is hands on doing the work and also makes it a top priority to continue relationships with all of the girls she encounters, many of them even referring to her as "mother." I was so touched by Somaly's hands-on work with her charity, I decided that I would re-visit Cambodia this summer and meet the girls she has rescued firsthand. Somaly has graciously allowed me see a part of her world that would disturb or frighten most people, but her enigmatic personality and pure heart left me feeling I simply had no other option than to travel half way around the world to help this amazing woman continue on with her amazing work.
Scallywag's notes: It should come as no surprise that Somaly Mam is a personal favorite of our journal, and we have featured her and her cause countless times. On a personal note what has struck me with regards to Ms Mam is her humility, her striking beauty and the deep regard she has for the tortured soulds she seeks to save and nourish, in so far as that perhaps allows her to nourish and 'save' herself.
Truly an inspiring woman and no matter when we meet she always leaves me blushing and slightly in awe of her.
Somaly Mam at the Somaly Mam Hearts and Hands Gala: 'You are all my Heroes.'
Stop Sex Trafficking of Children and Young People.
Honoring Somaly Mam and her greatest fan Lauren Bush.
Number 6- Yaz Hernandez
Aside from my mother, Yaz Hernandez is one of the women I most look up to as a role-model of what a proper lady should act like. Fashion savvy, worldly, multilingual, and a passionate supporter of many of the greatest charities in Manhattan, Yaz is a permanent fixture on the social roster. Whether she is hosting the event or simply attending, Yaz is always the life of the party. She is always dressed impeccably and takes the time to greet every guest with hugs and laughter.
My first encounter with Yaz was a second-hand invitation to her bi-annual El Museo Del Barrio Gala. I didn't even know Yaz at the time, but we she took the time out to chat with me for over twenty minutes over how much we admired one another's dresses, when she could have been spending her time in the presence of Oscar De La Renta and other New York legends. I was so taken aback by her kindness, I simply had to know more about her. Yaz and I stayed in contact over the next few months and she has since allotted me the honor of attending many of her functions both as a contributor and as a guest.
She is a strong empowering woman, but her generosity towards people such as myself as well as her generosity towards the various charities she works with make her a true role-model. It is hard to find a woman who can dress in couture but can command the attention away from her dress and direct it towards her words in a room 1,000 onlookers. Yaz not only talks the talk, but she walks the talk.


Scallywag's notes: This woman does indeed walk the talk, and for my mind is one of the classiest women currently in society and the arts and we should all be so gracious to her for so often enabling a multitude of causes- and inspiring us collectively.
Already slated to be featured in the new year (yes kids- Yaz has promised us a feature) all I can say this woman is one of the more charismatic soul I have been blessed to meet on the social circuit, and if truth be told I always melt when this sultry Latina woman walks (works) a room. A true bon vivant and beautiful class act- inside and out.
El Museo del Barrio Young International Circle celebrate Dia De Los Muertos
Karl Lagerfeld honored at F.I.T luncheon.
Grand society arrives for El Museo del Barrio.
Accolades at El Museo Benefactors Dinner.
Splendor at the pre American Folk Art Museum Gala.
Wonder at El Museo del Barrio Gala.
Yaz Hernandez amazes us at Mauboussin.
Number 5-Julia Restoin-Roitfeld

Julia is the girl every girl wants to hate, and the girl every boy wants to date. Unfortunately, you just can't do either. Despite being the daughter of the editor of French Vogue, having access to the most glamorous clothing and exclusive parties, Julia is just too nice to dislike.
She is the girl who has everything, but there is nothing negative that could ever be said about her. Not only does she have a wicked sense of humor and a joie de vivre, she makes herself approachable and destroys any notion of what the daughter of one of the chicest women in the world should act like. Julia keeps herself busy with lots of travel, but also maintains her own job outside of her mothers shadow at Vogue. When Julia walks into a room, she brings an energy with her that only few in the world posses; her amazing smile and cheerful demeanor bring liveliness to any event. A party really isn't a party if Julia is not there, and if she is, she is never there without a smile

Scallywag's notes: Personally I've never been a fan of children of royalty. I think they should all be executed. Oh well. But in this instance, I'm willing to look a blind eye, simply for the fact that this young lady has actually gone out and achieved so much despite her family connections, which only presages her determination and innate talent. And talent, beauty and good manners does Ms Restoin Roitfeld have (something I could learn to have one day too…blah).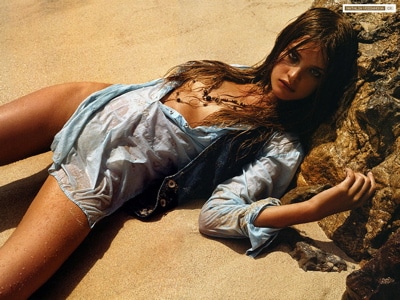 Number 4: Natalia Vodianova
Natalia is proof that anything is possible. Born in a small town in the former USSR, Natalia paved her way to becoming one of the highest paid models in the fashion industry. Somewhere along the runways, she managed become multilingual, get married and have three children, seemingly overnight. Natalia has a way of making magic happen both in front of and behind the camera in what seems to be an effortless yet implausible way.
She is the founder of the Naked Heart Foundation, Ambassador for Hear the World, and even takes time to donate to charities outside of those she represents, such as a charity I am involved with called donate life. There must secretly be three other Natalia's because it is hard to imagine accomplishing all the things Natalia has while not showing the slightest sign of age or stress. Mother, wife, supermodel, philanthropist; Natalia is easily the Angelina Jolie of the modeling world.

Scallywag's notes: A class act all the way and an inspiration to so many young women out there. She's raised the bar high (but then again what Russian doesn't ?). Stunning, gregarious, philanthropist, she's got your this editor's tongue's wagging. A mainstay for a while to come. Strut those planks girl! If only Natalia could give us the occasional scandal….let's hope so not.
Number 3: Elisabeth Kieselstein-Cord
Elisabeth is an exception to every preconceived notion about a young, beautiful, socialite. The daughter of famed jewelry designer Barry Kieselstein-Cord, Elisabeth's looks are nothing short of breathtaking, which makes it a pity to the rest of the world when they don't see her prancing around on tables or walking red-carpets for meaningless events. Elisabeth saves her beauty for only those who are fortunate enough to be blessed to know her.
Elisabeth and I became friendly when I had first moved to New York and all I wanted from her was an internship; looking at her as a role-model and she and her fathers company as an amazing brand. Despite the timing of the internship not working out, Elisabeth made every possible effort she could, for no reason at all, to reach out to me for the next four years and check in on my path. I admire Elisabeth not only for her kindness towards me, but she is one of the only women I have ever encountered whose diction and perspective of the world are so on par with reality that I would nominate her for President. Her un-jaded philosophies and well educated knowledge of what surrounds her impresses me immensely, but what I also enjoy most about Elisabeth is her amazingly endearing quirkiness.
Elisabeth feels like a kindred spirit to me as we both share passions about strange philosophical concepts, disappear and reappear at strange hours of the night, love animals to a fault, like to speak what's on our mind whether it makes sense or not, and aren't afraid to take risks, both socially as well as engaging in activities like kayaking in the dirty Hudson River.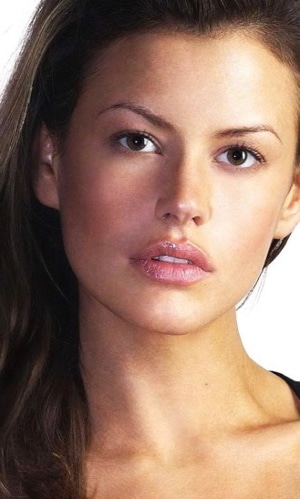 Scallywag's notes: Quirky? Elisabeth? To be honest Ms Kieselstein Cord is someone I am extremely fond of and personal good friends with. Beyond her physical beauty, this kindred soul (yes that word again kids) who has taken time out of the social hubris that so many of you are so infatuated with (blah) never fails to inspire me and leave me laughing drop dead on the floor.
She has a wicked sense of humor, a thing for my chipmunks (Mazeltov and Fyodor that I keep cuddled up next to me whilst I write) and a wonderful passion to protect, encourage and inspire those that she loves. More beautiful on the inside sometimes makes you the overall beauty. An amazing persona, and one of the most deliciously talented soul I have come across, and when Alexa says you should be so lucky to have her friendship – she is quite correct.
ps- Elisabeth, the chipmunks want to know what you are buying them for Christmas…?
Number 2 on the list: Lydia Hearst -Shaw.
Lydia Hearst-Shaw…where to begin. Some people make comparisons to Lydia being akin to Paris Hilton, but the difference is, Lydia is in it for the fun, not for the fame. Additionally, topless or not, Lydia brings a sophistication to her modeling that Paris could never accomplish. With a reported 16″ waist, perfect model proportions, and eyes that make you want to melt, Lydia is quite the force to be reckoned with in the modeling industry, additionally expanding to a career in acting as well. The best part is, she doesn't have to rely on her family's last name or heritage to score a job; Lydia is a true talent whether or not they knew where she grew up.
Being the busy butterfly she is, she still enjoys taking time out to share what with the rest of the world what she is up to on her webpage, blog, facebook and twitter accounts. You get the sense that Lydia is who she is and exudes that confidence (NOT to be confused with arrogance) no matter what people have to say. When not busy traveling for work, Lydia is a regular attendee at New Yorks swankiest charity events (often thrown in the museums and buildings that belong to her very family), but best of all, she is the burst of bright light that walks into the room that unofficially lets the crowd know the party has begun. She had a knack for mingling and networking, and isn't "too famous" to return emails or offer advice. Lydia, simply put, is a prettier, classier, and far more interesting and educated Paris Hilton. In fact, it makes me uncomfortable to even go on about comparing the two because the really are so very different. Like it or not (and really, what's not to like!), Lydia Hearst-Shaw will be around for a very very long time.

Scallywag's notes: If my memory serves me correct, Lydia happened to make it high up the food chain in our very coveted the top ten media whores of NYC ( I know you're all wondering why you didn't make it either) and if a current regard of the social barometer is any guide, Lydia is likely to retain her coveted poll position both in that list and this one.
By nature a fiery soul, a generous and of course slightly off the rail, just the way we sort of like them anyway- we look forward to Lydia continuing to tantalizing us, collectively inspiring us and keeping us busy with the occasional scandal or two. Right Lydia?
This year's winner of most beautiful woman of NYC- inside and out- Courtney Dawson.
When you look at Courtney, what you see is a stunning girl – that "type" of classy girl with the perfectly manicured nails, impeccably straightened hair, and sophisticated outfits that would make her, what we often refer to as "marriage material." The charming a bubbly personality is only an added bonus to whatever lucky man (or friend) who may has the privilege of knowing her. Courtney is listed on nearly every social roster, and is the Principal for Courtney Dawson & Company, a consulting service for the fashion and entertainment industry. My mailbox is always filled with new events Courtney is holding or supporting, which makes me feel rather lazy that a girl working this hard can look so impeccable yet I can never find the time to get a proper manicure.
What you don't know about Courtney, however, is that she has been diagnosed with the incurable and life threatening illness of Scleroderma. When I learned this, it came as an absolute shock because from my knowledge of patients with the same diagnosis, they are by no means as active, put-together, and optimistic as Courtney is. Naturally, her personality seems to be finding the good in the bad, and has since developed the Dawson Scleroderma Foundation. The way Courtney plans for her Foundations events is typical Courtney style; they are often fashion oriented and lighthearted, making the evening enjoyable as well as educational.
Courtney was put on this Earth to make a difference, and as disturbing and heartbreaking it is to know that she has this condition, I know that Courtney will continue to fight until there is a cure, all while having a brave face and trying to lead her life as normal as any of her other friends would.
Scallywag's notes: Courtney congratulations! You are this years winner of most beautiful woman of NYC- inside and out. Whilst most people would take themselves out of the picture, you on the other hand choose to dig in and get creative. Event after event, cause after cause, Courtney who is a personal friend of mind I should tell you completely inspires me, and to be honest I regard her as a true hero. She is a radiating beauty who serves to inspire others and the collective community.
Just one thing Ms Dawson, now that we've established you are a hero, and a beautiful one at that, just remember I am expecting you to be around for a whole long time to come- after all, you've got a new title to defend.