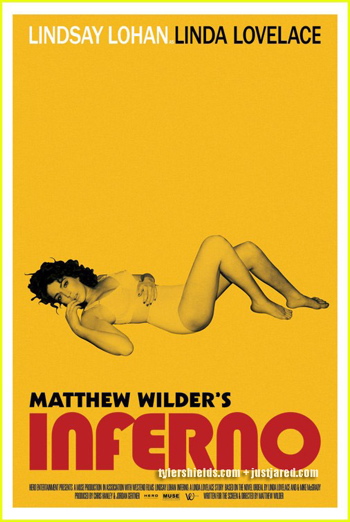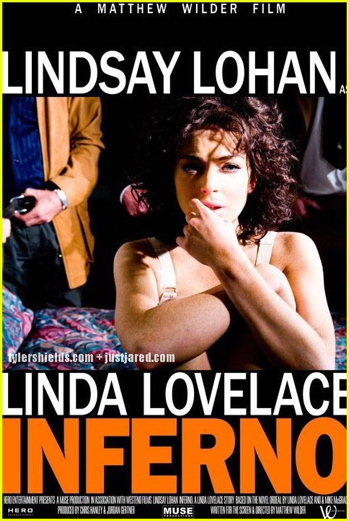 When fiction and art too close to call.
With the movie yet to be released, and perhaps in lieu of it's principal's heightened media scrutiny the producers of Linda Lovelace Inferno starring Lindsay Lohan have decided to get tongues wagging early in the season by prematurely releasing movie posters of the movie a year away from release (but of course with Lilo's latest dramas one is betting the producers are working round the clock to bring the movie out tomorrow morning.
What of course is so ironical about the movie is that Lilo is a kind of inferno herself as much as Linda Lovelace was back in the 1970's when interestingly pop culture was going through radical changes and adopting punk and anti society messages. These days culture is disintegrating and morphing from one tabloid title to another. At least Lilo for all her ever amazing episodes maintains her own enigma- one which keeps adding to her bonfire. Of course some one should tell her – if she keeps playing with fire she's liable to get burned to cinders, which is probably half the fun of why we watch this young lady. She's a metaphor for all of us….
Source; Huffington Post