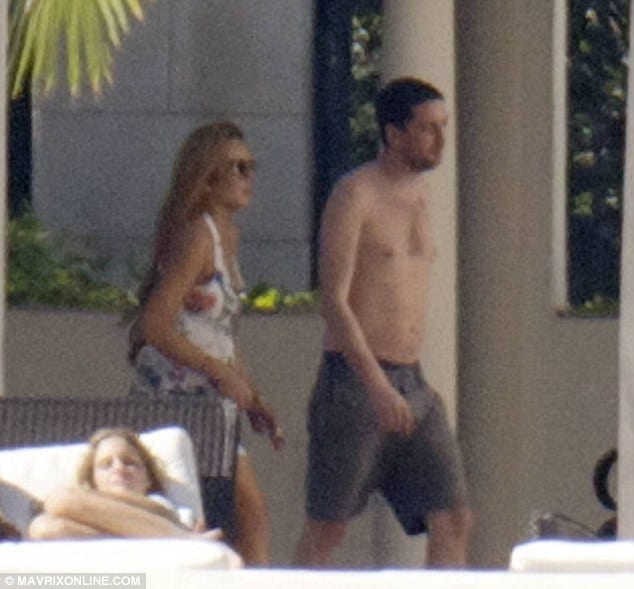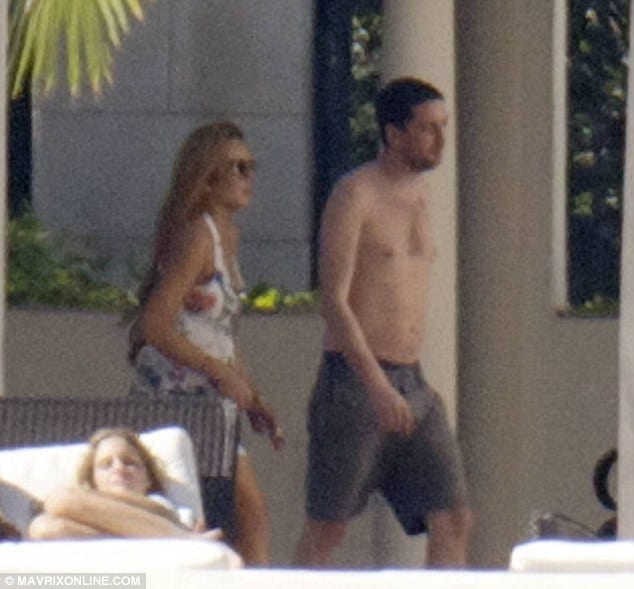 Ray Lemoine: 'The Hiltons represent everything that is wrong with America.'
Lindsay Lohan party coke bags found. Escapes Barron Hilton saga.
Oh really? Barron Hilton refusing to cooperate with cops.
Ray Lemoine, Barron Hilton's attacker is trying to escape to Cuba.
Oh really? Lindsay Lohan flees hotel after asked about Barron Hilton beating.
Here's a picture of Barron Hilton's face after Lindsay Lohan mastermind beat up.
As mystery abounds in the newest installment of 'I said, he said, she said, we said, are we on twitter yet?' media reports have gone on to speculate that Ray Lemoine is the individual behind the beat down of too tough for school Barron Hilton.
At the time of the beat down, Battered Hilton went on to claim that Ray Lemoine (here's his famegame portrayal) went on to beat him up after collective trash and part time actress, Lindsay Lohan purportedly took a disliking to comments Battered had made at a fete that Ray Lemoine was hosting at a mansion he had rented on Star Island.
Yet what is not quite making sense is how Ray Lemoine came to be able to afford the mansion on Miami's Star Island that he went on to use to host his very own high society bash and how Barron Hilton and sundry managed to turn up, or rather who invited them?
What's also of mystery is if Ray Lemoine and Lindsay Lohan are dating, just friends, old lovers, coke heads in cirme or just both invested in the scene that they both so vigorously covet?
What is known about Ray Lemoine who has now gone on to tell the NY Dailynews he's ass is seeking refuge in Cuba after the incident (kids tell me would you broadcast your moves to the world unless of course you were strategically jostling for media points??) is that he used to own (partially or completely) downtown NYC boite, Heathers before that shit closed down (why also remains a mystery).
Yet what makes things more interesting is the fact that Lemoine happens to also be a part time author, writer who has in the past been well connected enough to write for the likes of the guardian, nymag, the nytimes, the awl as well as penning a 2006 book, 'Babylon by Bus,' with a fellow author Jeff Neumann (who these days blogs for gawker or does he still?)where they got to live a skin by the teeth existence in Iraq on contracting work whilst drinking and popping valium.
What's billed as a true story (and take that with a grain of salt too kids) the book is purportedly a reflection of Lemoine's time in Iraq. What exactly Lemoine was doing in Iraq is also a mystery, although it is suggested he may have been doing humanitarian work and contracting work which paid him and Neumann exorbitantly well.
Which raises questions how does a well intentioned individual end up getting into the scene and purportedly beating down a well trafficked socialite, Barron Hilton?
Tells boston in an interview that Lemoine turned up in with his co author Neumann in 2006:
Over a combination of Red Bull and beer, LeMoine, 27, and Neumann, 30, explain how a pair of Northeastern University dropouts with a combined resume of playing in hard core bands and winning (and then promptly losing) tens of thousands of dollars in poker tournaments produced a literal and euphemistic hangover story about their experiences in Baghdad. The book, which hit stores last week, is a bit of "Ray and Jeff's Excellent Adventure" mixed with "Fear and Loathing in Baghdad."
Until the fall of 2003, the two men were making good money selling "Yankees Suck" T-shirts outside Fenway Park. They weren't the first to sell the shirts — technically their cartel was the second — but for four years they had the biggest operation. They employed 30 of their closest friends. Their Mission Hill-based klatch fanned out around Fenway nightly, selling the shirts along with others bearing cruder slogans, some of which implied scandalous intimacy among certain members of the Yankees. LeMoine, the architect of the operation, bought a silk-screening press to keep up with demand. On a good night, their small army would sell hundreds of shirts to well-liquored fans.
"I don't want to say numbers," Neumann says. "But we'd make a killing at a game, especially when any contending teams came to town."
Their lives were wrapped around the Sox — and having a good time. They sold shirts during baseball season and in the off-season, traveled on the profits. It would be easy to dismiss LeMoine and Neumann as a couple of boozing, brawling party boys (which is true), but they also appear to be bright, articulate, and ravenous students of current affairs.
"We're complete morons half the time," Neumann says. "But at the same time we're fascinated by politics and foreign affairs. Most of our free time is spent educating ourselves on this stuff. Some people might try to discredit us as just being idiot party jerks, which is partially true. But we care about this stuff, too. Not everybody has to be a foreign- policy nerd to care about what's going on in the world."
As of last night, the part time writer, part time downtown proprietor, scenester and Art Basel Miami reveler has gone on to tell the NY Dailynews: "I'm scared of the Hiltons and Paris' Cash Money crew [she has a record deal with the company], so I am seeking refuge in Cuba. Castro hates the Hiltons and took their Havana hotel in 1959 as a base after conquering Cuba, so they are stoked I'm coming down to hate capitalism. Viva la Lohan!"
What perhaps makes Lemoine's latest foray into the scene that more spectacular and extraordinary is that it fits neatly into the type of high stakes background that Lemoine has already carved out for himself to date, which raises the question is he really just playing the media (as Lilo is accustomed to doing) building his namesake in a time of 24/7 digital outpouring or is he really just the out of control egotistical thug that Battered Hilton would like us all to believe he is….?