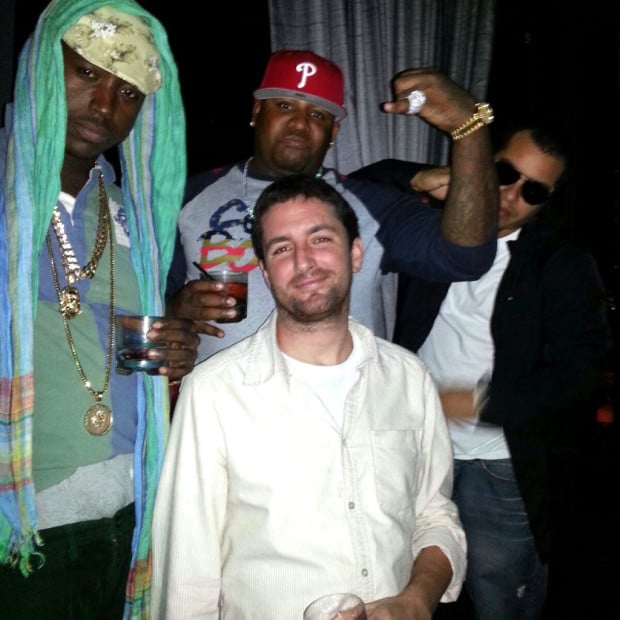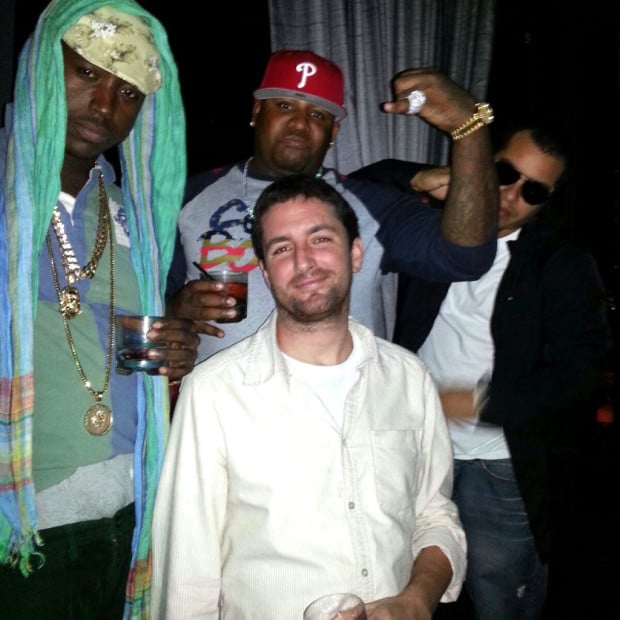 Lindsay Lohan party coke bags found. Escapes Barron Hilton saga.
Oh really? Barron Hilton refusing to cooperate with cops.
Who is Ray Lemoine anyway? Writer who managed to afford mansion and date Lindsay Lohan…
Ray Lemoine, Barron Hilton's attacker is trying to escape to Cuba.
Oh really? Lindsay Lohan flees hotel after asked about Barron Hilton beating.
Here's a picture of Barron Hilton's face after Lindsay Lohan mastermind beat up.
It seems there is little love lost between gonzo writer/auteur/ events co-ordinator/ druggie (did I cover all bases Ray?) and the Hilton clan as Ray Lemoine has gone on to pen an account of how shit really went down the evening where he went on to purportedly beat the crap out of Barron (Battered) Hilton.
Writing for vocativ yesterday, our newest media sensation and preferred hawt bixch bad boy went on to offer the following:
"I woke up to discover that a bunch of people had been up all night doing Molly. My friend's [Cy Waits'] name was on the lease of this mansion, and we didn't want anyone to trash it, so we started kicking people out. I walked out to the patio and I saw this blond brosef in a top hat and John Lennon glasses . . . when I asked him to leave, he went bonkers. 'Do you know who my sisters are?' . . . Barron got in my face and wouldn't shut up about his stupid family. Eventually . . . he pushed me. And that's when the alleged assault, which of course I deny, took place. (I imagine he wouldn't have even gotten cut if it wasn't for those stupid glasses.) . . . Here in Florida, where George Zimmerman got away with shooting and killing an unarmed teen on public property, police are hunting me for allegedly punching some dude who . . . wouldn't leave my rental . . . Now I'm down in the Keys . . . The Hiltons represent everything that sucks about America, and I'll be happy to get away from them."
For added measure Ray goes on to call Battered Hilton the effects of "Conrad Hilton's spoiled sperm experiment," which might be quite true (I'm with you on this one Ray) but then again who are we to judge what America grovels up to and regards in hero worship status terms?
Is anyone really surprised vast troves of money, a handsome profile, enough zing zang on your favorite tabloid and some measure of clout will do for one's career and public perception and yearning for? Which of course is another way of saying Ray Lemoine may have now cemented his own 'fun' legacy as he too now takes on his rightful place in the icky wacky swish swash of celebrity jet set cum make believe, with a wet media desperate to put it all into perspective, not that Ray didn't try otherwise.
Never mind Ray, I reckon Fidel Castro's lost soul will be sending you a dingy to gently float over to….