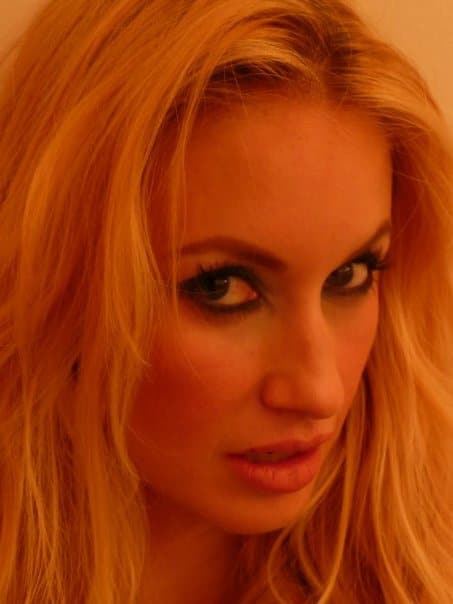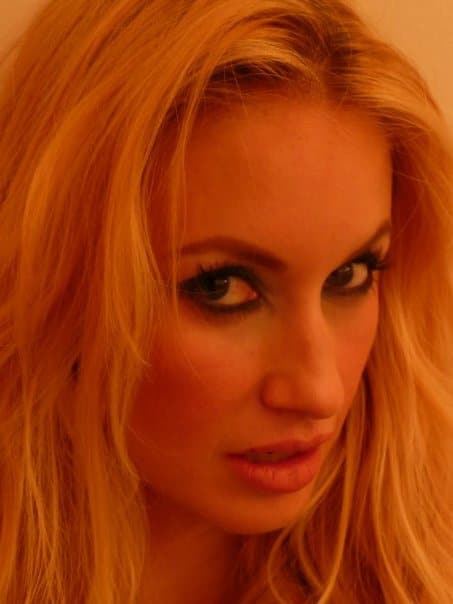 Marc Henry Johnson sentenced: A HBO producer is to serve a minimum 10 months jail after abandoning overdosed coke pal to die in a Chelsea, NYC hallway. 
Marc Henry Johnson a disgraced HBO producer was on Tuesday sentenced to serve a minimum jail sentence of ten months after abandoning a prominent Long Island dermatologist in the vestibule of his drug dealer's NYC, Chelsea apartment after the woman overdosed.
Left to die in the early morning hours of raucous cocaine consumption and drinking was Dr Kirsten Rickenbach Cerveny as Johnson and his coke dealer, James Pepsi Holder bolted down the street.
The unconscious woman was found blue in the face, her underwear in her purse.
Appearing in front of Manhattan District Court Judge Jesse Furman, the party boy about town was sentenced to a year and a day in prison and fined $20,000.
The year-and-a-day sentence allows Johnson to qualify for time off for good behavior, that could see him sprung from prison in 10 months after his scheduled Sept. 29 surrender reports the nypost.
Johnson's sentencing comes after the married producer copped a plea bargain to one count of accessory after the fact – for ditching overdosed Kiersten Cerveny, a mother of three.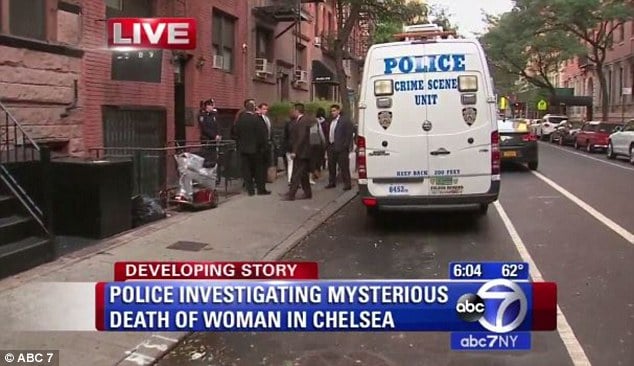 Marc Henry Johnson pleads guilty to moving Kiersten Cerveny's body in drug overdose death
'I gave her coke' Marc Henry Johnson arrested over Dr Kiersten Cerveny death
Dr. Kiersten Rickenbach Cerveny autopsy: 'I died from an acute coke and booze binge'
Kiersten Cerveny close friends in disbelief over double life facade
At the time, Johnson a downtown fixture was 'partying' with the Long Island dermatologist before ending up at the apartment of his dealer, James Holder, when Cerveny, 38, overdosed on cocaine on Oct. 4, 2015.
A security camera in Holder's West 16th Street building showed both Johnson and his dealer dragging Cerveny's limp body out. Footage which was played during Johnson's sentencing.
The minute-long footage showed Cerveny's body flopping out the front door before Holder, who appeared to be carrying her purse, jumped in front to pick up the doctor by one of her arms.
Johnson could be see in back, hoisting Cerveny's legs like a wheelbarrow, as they moved her down the hallway and out of the camera's view.
Johnson anonymously called 911 and waited for paramedics to show up before taking off without providing any information to first responders.
Told Judge Furman as he struggled to find an 'appropriate' sentence for Johnson, 'My guess (is) we would not be sitting here had Mr. Johnson immediately called 911,'
Adding, 'For all we know, she could have been saved.'
During his sentencing, a contrite Johnson begged for forgiveness.
'Allow me to extend my deepest condolences,' the disgraced HBO producer said. 'I want to apologize to my family, my wife and my in-laws.'
While the man's defense sought no jail time, a report via the nydailynews told of Johnson conceivably facing up to ten years jail time.
In then end, Judge Furman settled on one year as the producer who had advantage and success bestowed upon him pleaded for 'one more chance to redeem myself.'
Was Marc Henry Johnson having a fling with Kiersten Cerveny? Had marital problems.
James Pepsi Holder, Kiersten Cerveny's drug dealer still on the run
Marc Henry Johnson: 'Kiersten Cerveny had a drug overdose and then I fled'
Dr Kiersten Rickenbach Cerveny double life. Was doing coke when she passed out
Who killed Kiersten Cerveny? Did Dermatologist die from coke binge?