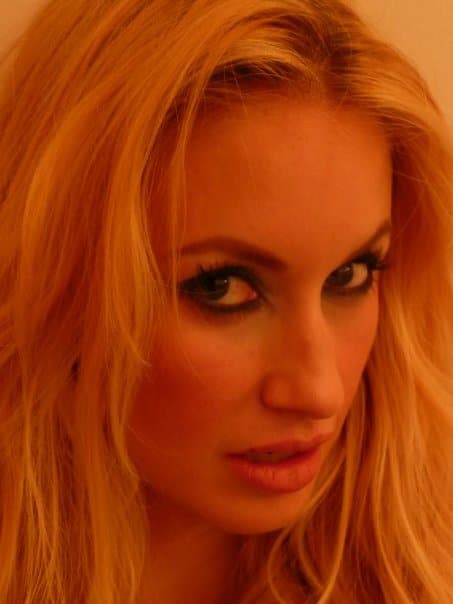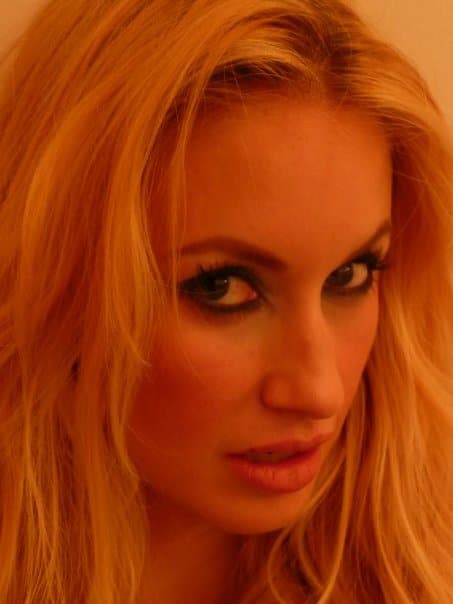 A new report has revealed that HBO documentary producer, Marc Henry Johnson, 51, the individual who was 'partying' with the well to do dermatologist, Dr Kiersten Rickenbach Cerveny, 38 on the night she died of a drug overdose was in the midst of marriage woes with his Yale trained lawyer wife.
The report via the nypost comes amidst revelations that the producer has now decided to 'temporarily' back away from an upcoming project, 'The Deuce,' a HBO pilot starring starring James Franco and Maggie Gyllenhaal after the woman's death.
But it gets better.
According to the post, the pair had known each other way before the doomed dermatologist and former magna cum laude Duke University graduate married her second husband, Andrew Cerveny in December, 2009.
The pair the report tells had known each other since February of 2009.
To what degree their relationship had developed isn't necessarily understood, whether the pair were in fact amidst of an affair with each other, simply enablers to each other's wilder sides, 'party pals,' or just Facebook pals who liked to catch up once in a while for a drink and other aperitifs.
Dr. Kiersten Rickenbach Cerveny autopsy: 'I died from an acute coke and booze binge'
Kiersten Cerveny close friends in disbelief over double life facade
James Pepsi Holder, Kiersten Cerveny's drug dealer still on the run
Marc Henry Johnson: 'Kiersten Cerveny had a drug overdose and then I fled'
Dr Kiersten Rickenbach Cerveny double life. Was doing coke when she passed out
Who killed Kiersten Cerveny? Did Dermatologist die from coke binge?
Of note, Kiersten Cerveny would be discovered strung out for dead along the vestibule doorway of the Chelsea building she and Johnson had returned to early Sunday morning without her underwear on. Authorities later discovered the woman's underwear in her purse.
Intriguing matters were claims from long term residents at 223 West 16th Street that Cerveny, a mother of three was a frequent fixture at the building, often dropping by to score from the building's purported resident drug dealer, convicted drug felon, James Pepsi Holder, 60 who still remains on the run after fleeing the morning of the woman's death along with Johnson, but not before they called 911 on behalf of the woman flung in the foyer, her face white and lips blue.
Nevertheless the post reports, a friend of Cerveny's, model Caron Bernstein insisting that her pal wasn't leading a double life or a druggie and instead blaming her death on a 'tragic, horrifying mistake.'
Told the woman: 'She was a bit of a happy drunk, and every blue moon she would go out and tie one on, but she was a good girl.'
Adding: 'Once she had the second drink, she didn't make the best choices, and it would be up to us to make sure she got home safe.'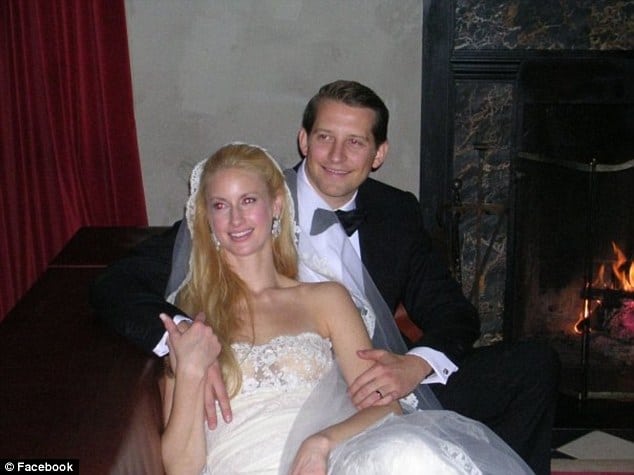 Interestingly the weekend that Cerveny had gone out to 'party' the woman had told her husband whom she shared a $1.2 million home with in well to do Manhasset, Long Island that she was 'hanging' with 'girlfriends.'
It would be later revealed that the woman had reached out to Johnson in anticipation of party revelries later Saturday night, where they were observed bar hopping along Manhattan's Lower East Side.
According to cops who later conducted a search of the Tribeca apartment the man is understood to be sharing with his lawyer wife, Marlisa Vinciguerra, the pair were who had been married for ten years and childless were undergoing deep marriage strains, after his ivy league lawyer wife recently kicked Johnson out of their home, April 5. What may have led to the lawyer kicking her 'errant' husband out hasn't necessarily been understood.
A previous incident also saw the producer's lawyer wife calling cops earlier in the year over a 'domestic' incident, with the NYPD at the time declining to press charges against the man.
Adding further conjecture that the lawyer's party husband was no shy man when it came to the social circuit were claims courtesy of a 'pal' who told Johnson 'certainly traveled in a circle of serious drug users' and had been spotted at coke-fueled showbiz parties.
Johnson the pal told circulated at parties also attended by singer Randy Jones, the original "cowboy" in the Village People, and "Millionaire Matchmaker" star Stacy Kessler.
Jones, Johnson and Vinciguerra have declined to return media requests for comment. Can you guess why?
Images via Facebook